Final leg of "Wasteland" tour started!
Polish progressive Rock masters RIVERSIDE are pleased to announce a special edition 2CD+DVD version of the "Wasteland" album, scheduled for release on November 29th, 2019 via InsideOutMusic.

The "Wasteland - Hi-Res Stereo and Surround Mix" 2CD+DVD will be released as Digipak format with Slipcase and includes a DVD bonus disc of "Wasteland" as Hi-Res Stereo 24bit version and as Surround Mix (4.1), plus 3 video clips. This special edition also contains 5 previously unreleased acoustic tracks/versions on a separate CD.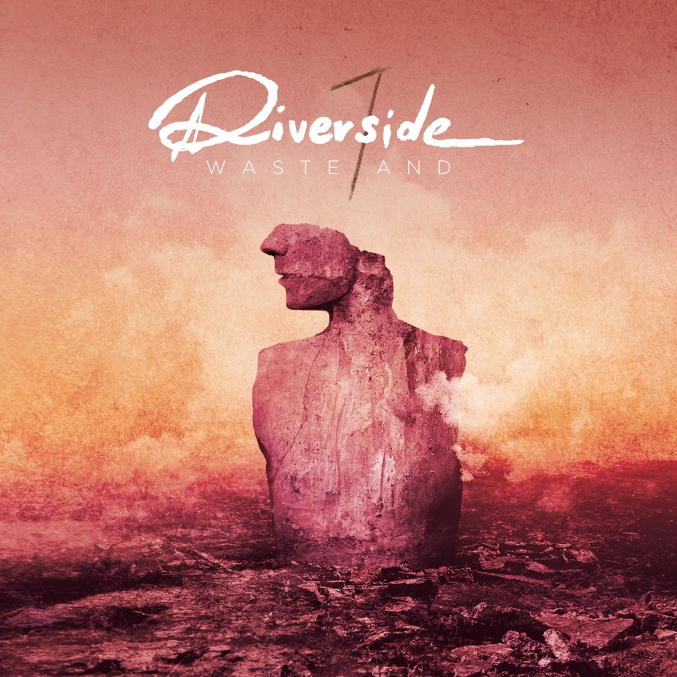 Here is the exact tracklisting for the 3-Disc release: 
 
CD 1 - "Wasteland" Album (50:58 min.):
 
1. The Day After (01:48)
2. Acid Rain (06:03)
3. Vale Of Tears (04:49)
4. Guardian Angel (04:24)
5. Lament (06:09)
6. The Struggle For Survival (09:32)
7. River Down Below (05:41)
8. Wasteland (08:25)
9. The Night Before (03:59)
 
CD 2 – "Acoustic Session" (26:48 min.):
 
1. Vale Of Tears - Acoustic (05:18)
2. Out Of Myself - Acoustic (03:57)
3. 02 Panic Room - Acoustic (03:26)
4. River Down Below - Acoustic (05:01)
5. Wasteland - Live Intro (09:00)
 
DVD (122:20 min.):
 
"Wasteland" Hi-Res Stereo (50:58 min.):
1. The Day After (Hi-Res Stereo) (01:48)
2. Acid Rain (Hi-Res Stereo) (06:03)
3. Vale Of Tears (Hi-Res Stereo) (04:49)
4. Guardian Angel (Hi-Res Stereo) (04:24)
5. Lament (Hi-Res Stereo) (06:09)
6. The Struggle For Survival (Hi-Res Stereo) (09:32)
7. River Down Below (Hi-Res Stereo) (05:41)
8. Wasteland (Hi-Res Stereo) (08:25)
9. The Night Before (Hi-Res Stereo) (03:59)
 
"Wasteland" Surround Mix (50:58 min.):
1. The Day After (Surround Mix) (01:48)
2. Acid Rain (Surround Mix) (06:03)
3. Vale Of Tears (Surround Mix) (04:49)
4. Guardian Angel (Surround Mix) (04:24)
5. Lament (Surround Mix) (06:09)
6. The Struggle For Survival (Surround Mix) (09:32)
7. River Down Below (Surround Mix) (05:41)
8. Wasteland (Surround Mix) (08:25)
9. The Night Before (Surround Mix) (03:59)
 
Video-Clips (20:24 min.):
1. Lament (Official Video) (06:11)
2. River Down Below (Official Video) (05:40)
3. Wasteland (Official Video) (08:33)

The 5 previously unreleased acoustic tracks/versions of the "Acoustic Session" will also made available as separate Digital EP on November 29th, 2019 as well.
 
RIVERSIDE checked in with the following comment about the upcoming releases:

"And so we've been talked into this yet again 🙂 It's our second encounter, after LFTM, with the surround sound. We're hoping that revisiting this release in a different dimension will bring you a lot of joy and positive feelings, especially that we're still touring with this material. As a bonus, we have prepared a few acoustic tracks in quite surprising arrangements. We're hoping it will be an interesting experience :)"
The pre-order for both upcoming RIVERSIDE releases starts today and here:
"Acoustic Session" Digital EP:
https://Riverside.lnk.to/AcousticSessionEP
"Wasteland - Hi-Res Stereo and Surround Mix" 2CD+DVD:https://Riverside.lnk.to/WastelandHi-ResStereoAndSurroundMix
Or order "Wasteland" in its various formats here:
https://Riverside.lnk.to/Wasteland
Check out the singles launched for RIVERSIDE's "Wasteland" here:
"Lament": 
https://youtu.be/4Wqlts7QWA8
"River Down Below": 
https://youtu.be/ZS1crIkpnwc
"Vale Of Tears": 
https://youtu.be/001IMO53JwY
And watch a live clip for "Wasteland" here: 
https://youtu.be/-ygv3BBqv3U
After a string of all sold-out shows in Poland, RIVERSIDE have now started the final leg of touring in support of their latest album "Wasteland", which covers 8 dates across Germany and Luxembourg with Iamthemorning as support. Don't miss out: 
RIVERSIDE live 2019:
19.09 – Neuberinhaus, Reichenbach, Germany
20.09 – Freiheiz, Munich, Germany
21.09 – Jovel Music Hall, Münster, Germany
22.09 – Hirsch, Nürnberg, Germany
24.09 – KUZ, Mainz, Germany
25.09 – Kulturfabrik, Esch Sur Alzette, Luxembourg
26.09 – Substage, Karlsruhe, Germany
28.09 – Waschhaus, Potsdam, Germany
Tour trailer: 
https://www.youtube.com/watch?v=NnstBLqM8U0
RIVERSIDE online:http://www.riversideband.plhttp://www.facebook.com/Riversideplhttps://www.instagram.com/riversideband.plINSIDEOUT MUSIC online:www.insideoutmusic.comwww.youtube.com/InsideOutMusicTVwww.facebook.com/InsideOutMusicwww.twitter.com/InsideOutUSA
www.insideoutmusicshop.com
INSIDEOUTMUSIC
 Spotify Playlist: 
http://spotify.com/progrockessentials
http://spotify.com/progmetalessentials