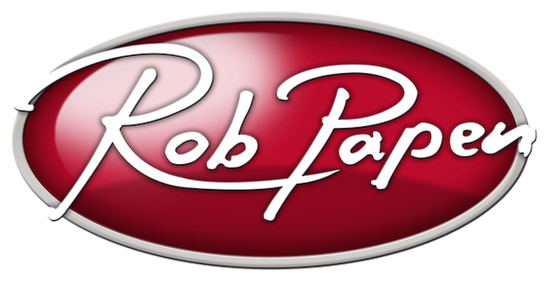 The wait is finally over - Rob Papen's Punch 2 is finally here! But wait, there's more... Rob Papen has also released XY-Transfer and a new version of eXplorer! 
First up its Punch 2 - virtual drum machine now offering even more drum synthesis models, and introducing a fresh, re-designed new main screen which allows you to quickly form unique new drum kits, Rob Papen Punch 2 continues its legacy to be a cutting edge drum machine... but with lots of extra added punch! 
Rob Papen Punch 2 now allows you to import your own samples and REX files so you can create your own loops using whatever samples you'd like.
Map out REX files or sample slices to individual pads and combine these creatively with the sounds & pattern sequencer found inside Punch 2. Further editing of REX files or sliced pads is also possible by using one of the many additional features such as filters, envelopes or routing into one of the 4 FX modules. And yes, you can even use granular synthesis on the REX and Slice pads!  If you bought Punch in October or November you can upgrade to 2 for free, or there is an upgrade path with Punch 2 prices at starting at just £41.95 inc vat, €49 inc vat and $49 ex vat.
 Next up let's introduce XY-Transfer - Thinking out of the box is what Rob Papen loves to do and as always, this is the case with XY-Transfer!
If you are familiar with any other Rob Papen instruments, you will know of the XY pad – a very creative effects tool for adding dynamic changes to a sound. XY-Transfer offers a filter bank with 36 different filter types which can be used in combination with 2 other FX, all with their own XY pad which can be recorded and played back in a variety of creative ways! All of this is then polished off with a flexible Stereo Delay.
---
And finally WELCOME to eXplorer 6 
Punch 2 and XY-Transfer are included in new eXplorer 6 - the complete collection of Rob Papen plug-ins.
Combining all 16 Rob Papen virtual synths plus the company's 8 critically acclaimed effects plug-ins and 1 sampler, explorer 6 provides all the tools you need for contemporary music production including thousands of rich, complex, track-ready presets created by Rob Papen and guest artists including acclaimed DnB artists Noisia and Junkie XL.
16 Virtual Synths including the recently released Punch 2.

8 Effects Plugins and a Sampler including the recently released XY-Transfer

Over 15000 presets

Powerful cutting edge features

Save 65% - Only £400 for software with a combined value of over £2000

Extensive upgrade options for existing Rob Papen customers
Until 3rd of December you can save 20% on the new releases Time+Space.