SEVENOAKS, KENT, 18TH NOVEMBER 2019: Iconic British string manufacturer, Rotosound, is launching a new range of high-end electric bass guitar strings sets at the forthcoming NAMM 2020 show in Anaheim, California (Stand: 4802).
The firm is best-known for its wide and innovative range of electric bass guitar strings, including the ground-breaking roundwound bass string in the 1960's, Swing Bass RS66.
The launch of the new Ultramag sets, made with Type 52 Alloy will see the company push into a higher price-point bracket (around £29.95 for the four-string sets and £34.95 for the five-strings sets) enabling it to offer much-improved margins to dealers.
The sets will initially be available in four-string 40-100, 45-105 and five-string 45-130 gauges for electric bass guitar. Samples will be available to test at the forthcoming NAMM Show, with a retail launch scheduled for February 2020.
Rotosound materials expert, John Doughty, explained the science behind the strings, saying: "With a composition of 52 per cent nickel and 48 per cent iron, this highly magnetic string will certainly accentuate those middles and lows over their steel counterparts.
"Designed for use in the aerospace industry and high-end electronics, the low coefficient of expansion will help maintain tuning in wide ranging environments. With its corrosion resistant properties and its unique blend of sound it is a truly a string for the discerning player seeking that extra tonal character."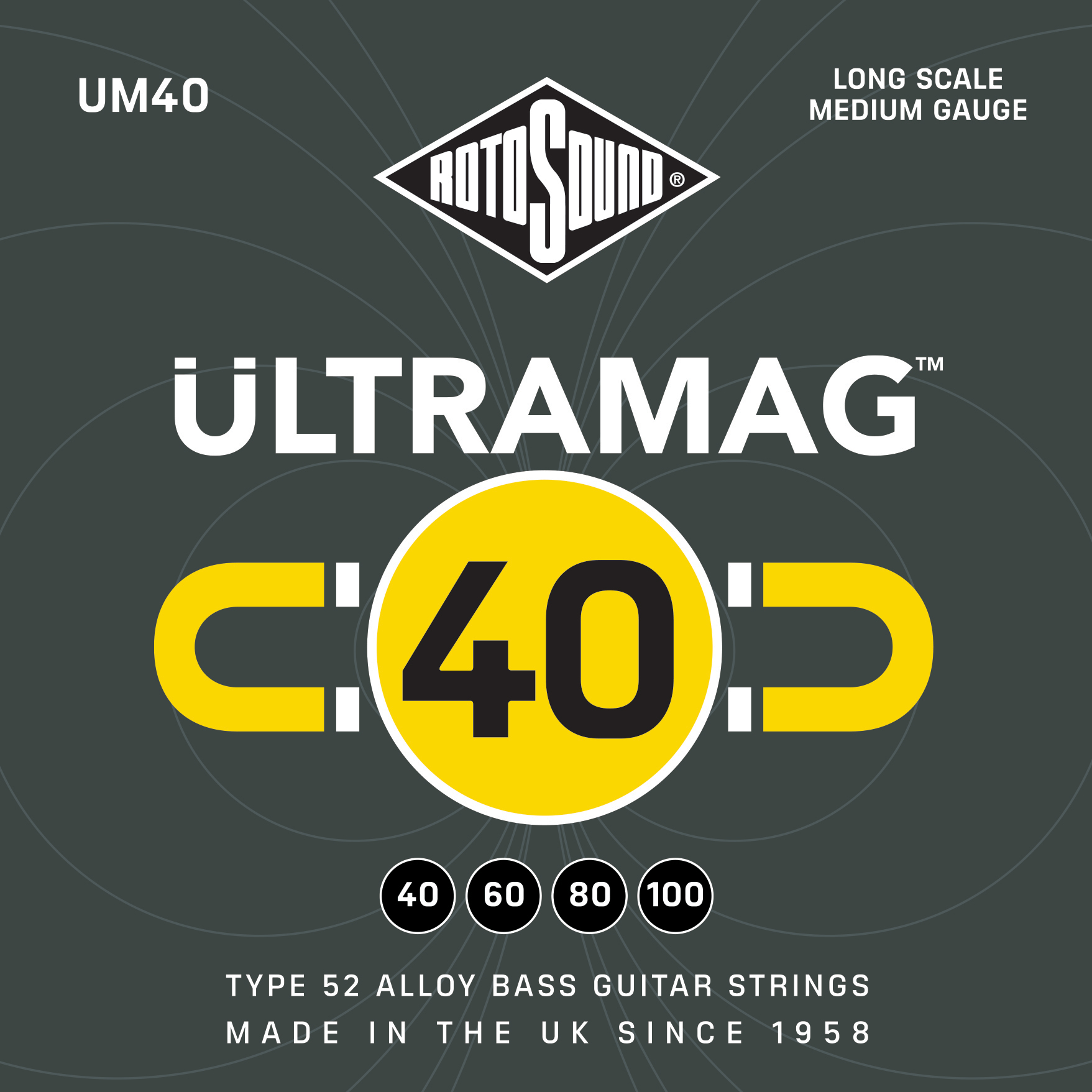 Rotosound chairman, Jason How, explained the thinking behind the move: "From our extensive research we have realised bass players are looking for something that bit special sound-wise and particularly for a softer feel. We're very pleased with what we now have and I believe that bass players and dealers are going to love these new strings which are well worth that small extra investment that will take their tone and margins to a new level."
The strings are 100% made in the UK factory in Sevenoaks.
For more information on the new Ultramag range or to try them out, visit stand 4802 at NAMM Show 2020 at the Anaheim Convention Centre.