Simmons introduces the SD1200 Mesh-Head Electronic Drum Kit, featuring the Simmons Signature Sound Library, an expansive 764-sound collection of the world's most coveted drum kits and snares.
This new kit includes a responsive 12-inch, dual-zone snare; two 8-inch and one 10-inch, dual zone toms; and a 6-inch kick drum.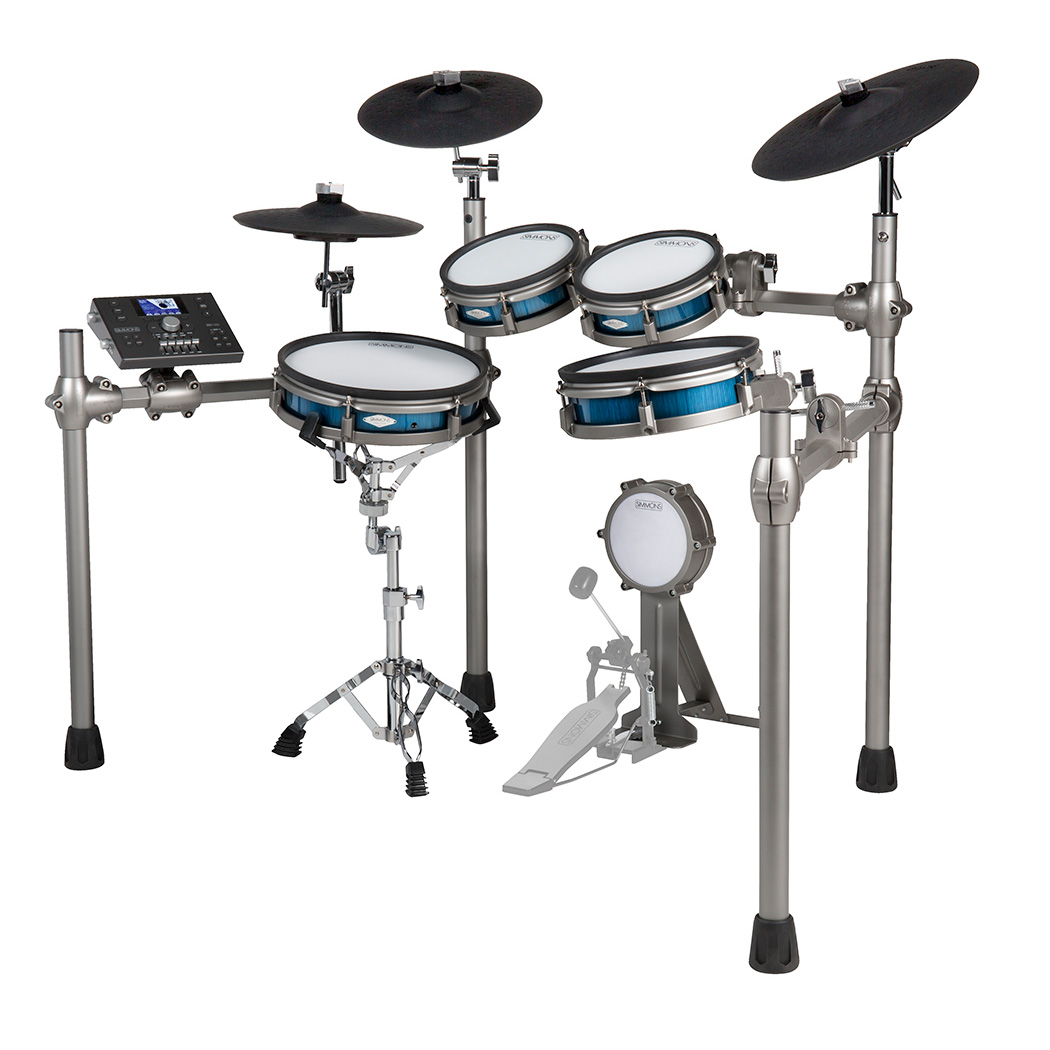 You also get a 12-inch, two-zone crash cymbal and a 14-inch, triple-zone (bell/bow/edge) ride cymbal with a choke function for dynamic effects. A variable pedal controls the 12-inch dual-zone hi-hat, allowing smooth semi-open sounds, trashy edge accents, splash and more. An optional expansion kit adds another dual-zone crash cymbal and floor tom for even more playing and sound options.
All drum pads and the kick drum employ dual-layer, tension-adjustable mesh heads for a customizable, acoustic feel. The snare drum comes with a completely customizable snare stand, and the kick drum's non-slip stand makes it simple to mount your favorite beater pedal. It's all anchored to a new hybrid hex rack with die-cast mounts, which prevent drums from slipping when played.
The SD1200 sound module features a large, full-color graphic LCD screen with dedicated faders, knobs, and buttons to simplify kit customization. The module includes Bluetooth MIDI for wireless connectivity to apps and devices. A USB input enables importing your own .wav files and playback of .wav or mp3 files from a USB drive. The Simmons Advanced App for iOS can be used to customize kits, record new samples, and practice with recorded tracks.

The Simmons SD1200 is available in Guitar Center stores and online at GuitarCenter.com and MusiciansFriend.com
Learn more HERE.