The NAMM Show, Anaheim, CA, January 16, 2020 – Auralex® Acoustics, Inc. (booth 14921), the world's leading brand of acoustical treatments, announces a new updated version of the HoverMat™ – a portable acoustic barrier designed for use under drum kits, percussion setups and other sound producing instruments. Based on customer suggestions and consultation with numerous drummers and percussionists, the updated HoverMat combines Auralex's SheetBlok™ Sound Barrier with a non-slip durable fabric that is laminated together to produce an effective sound barrier that improves acoustical isolation and clarifies your drum's tone.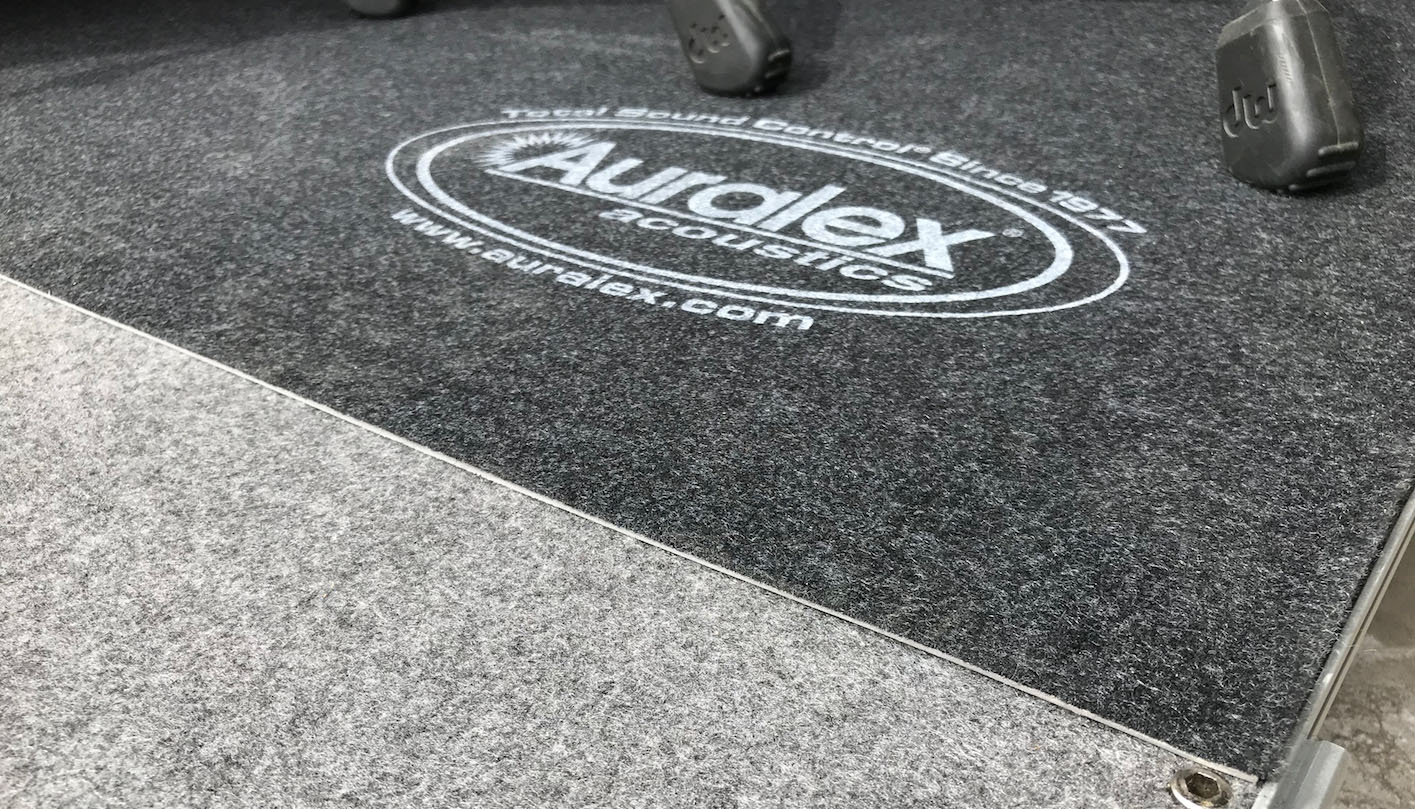 The HoverMat allows for high-performance decoupling from hollow stages and floors, optimizing the sound of drums and percussion instruments by minimizing resonance from the surface on which the instruments are resting. Designed for portability, the HoverMat is a great replacement for old, worn-out rugs that drummers have been using over the years. Percussionists, especially those playing cajons and other floor standing instruments, will notice a great improvement of tone, clarity and reduced vibration with the stage surface.
The updated version of the HoverMat is currently in use in the studio and on tour with Rich Redmond (Jason Aldean), Daru Jones (Jack White), Derrick Wright (Adele), Jordan Perlson (Adrian Belew) and Peter Erskine (Weather Report/Peter Erskine Trio).
HoverMat™ features and highlights:
Improves acoustical isolation
Durable non-slip fabric
Fabric laminated to ISO barrier – no glue used!
Six-foot width by four-foot depth with 0.25-inch thickness
Cinch sack with shoulder strap included