Paris, France 2020/02/04: Blue Cat Audio has released yet another update for Blue Cat's Axiom, their multi effect processor for guitar and bass, and a new plug-in called "Hot Tuna".
Announced earlier this year at NAMM, Hot Tuna is an affordable yet powerful high precision tuner (full features list below). It is available as an independent plug-in or as a built-in effect with the new Axiom 1.4.
In addition to the new Hot Tuna plug-in, the Axiom 1.4 update also brings a new stomp box look and feel for most its other built-in effects (44 plug-ins). And the amp simulation tone maps that let you create new amp tones easily on a 2D map are now directly accessible from the main user interface, without having to open the full amp editor first.
While the Axiom 1.4 update is free for existing customers, a special introduction offer is available for Axiom, Hot Tuna and the "Axe Pack" guitar bundle until February 21st (details below).
Blue Cat's Hot Tuna Main Features:
- High precision tuner plug-in.
- Dim or mute the signal when active.
- Adjust the reference frequency from 430 to 450 Hz.
- Processing performed in the background, not impacting real time audio.
What's New in Blue Cat's Axiom 1.4:
- New built-in effect: Hot Tuna high performance tuner.
- New "stomp box" look & feel for built-in effects.
- The tone maps explorer for the amp simulation is now accessible directly from the main user interface.
- Mac application now fully supports dark mode on Mac OS Mojave and newer.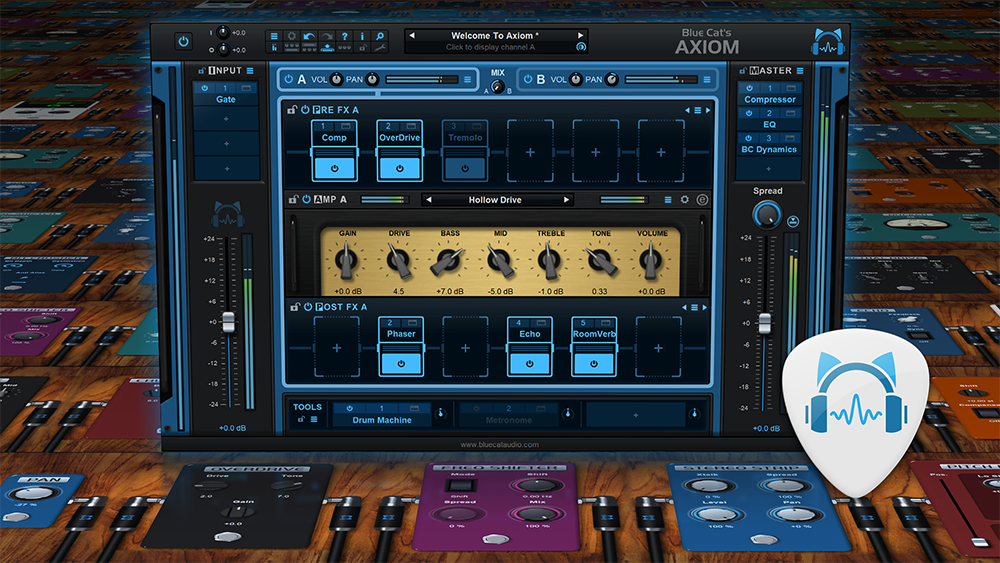 System requirements:
- Intel Mac running Mac OS 10.7 or newer.
- PC running Windows Vista or newer.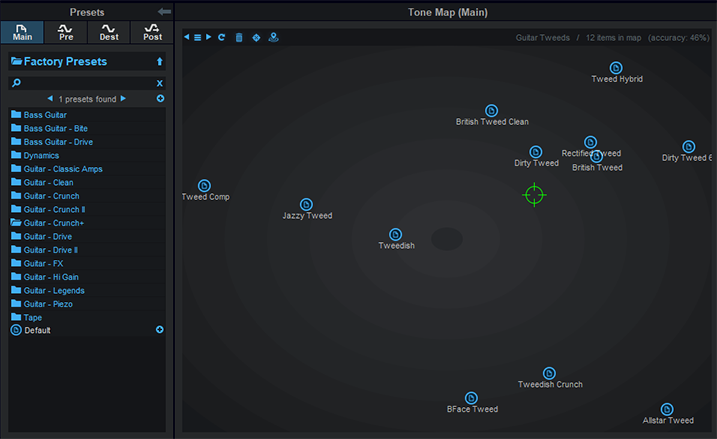 Introduction Pricing until February 21st:
- Blue Cat's Hot Tuna: 6 USD/EUR (instead of 9)
- Blue Cat's Axiom: 149 USD/EUR (instead of 199)
- Blue Cat's Axe Pack: 239 USD/EUR (instead of 299)