Paris, 2019/12/20: Blue Cat Audio ( http://www.bluecataudio.com ) has released an update for "Blue Cat's Freeware Pack", their bundle of 7 free plug-ins, and launched winter promotions.
This new version of the free plug-ins include many improvements and fixes (details below). It is a recommended update for all users and it is fully compatible with the previous version.
All these plug-ins (Blue Cat's Chorus, Flanger, Phaser, FreqAnalyst, Gain Suite, Triple EQ and Free Amp) are 100% free and do not require any registration, dongle, or mailing list subscription. They are available for download separately or as part of the Freeware Pack bundle on www.bluecataudio.com.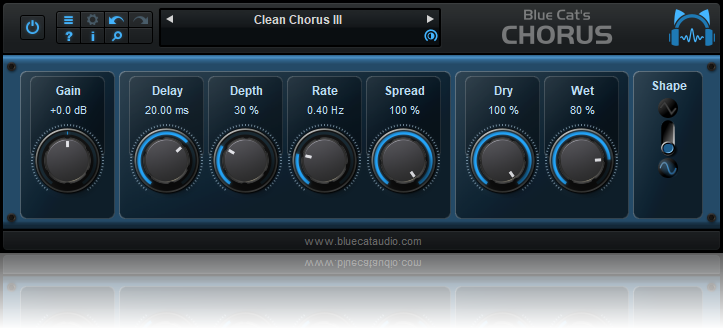 At this occasion, Blue Cat Audio also launches winter promotions to celebrate the end of the year, with up to 50% off plug-ins and applications until January 10th. Existing customers are granted an extra 10% discount during the year-end promotions period, with a coupon received by email.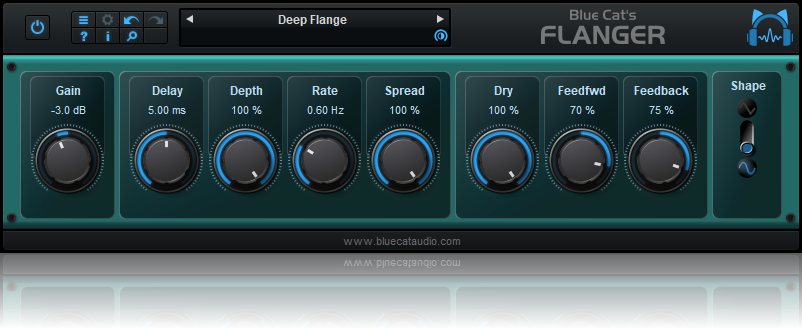 What's New In All Plug-Ins:
- MIDI Program Change preference is now saved into session instead of global preferences, so each instance can now use different MIDI channels. It is also saved in the user default preset.
- VST3: added program change support for VST3 plug-in format.
- Mac: much faster GUI rendering on recent Mac OS systems.
- Mac: fixed user interface not properly shown on retina displays in some applications built with the 10.14 Mac OS SDK (Cubase 10.5 for example).
- Mac: fixed settings panel rendering issues in dark mode on Mac OS Mojave and newer.
- VST: the user interface is now properly resized in Cubase on Windows when loading skins.
- Dropped support for legacy RTAS plug-in format.
Video - Free VST Plugin Review Blue Cat Audio Bundle:
What's New In Blue Cat's Free Amp 1.12:
- Improved convolution performance for large impulse responses.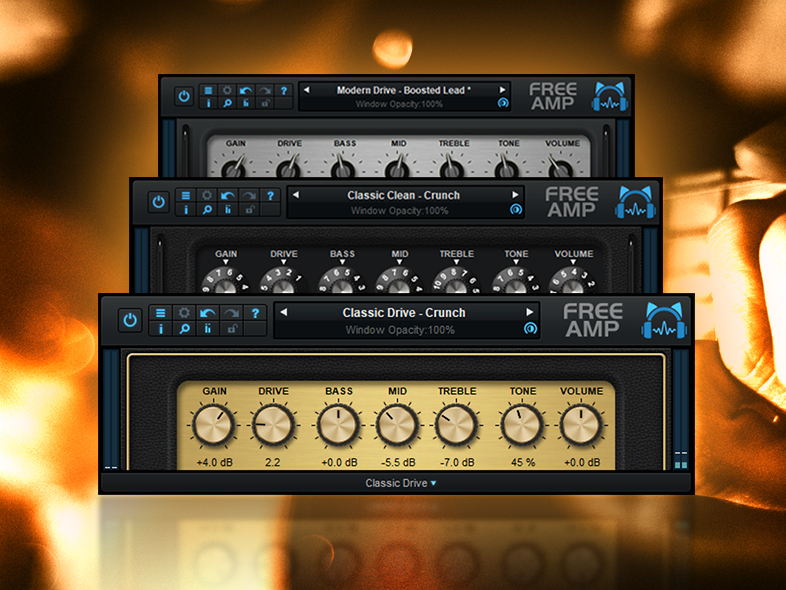 System requirements:
- Intel Mac running Mac OS 10.7 or newer.
- PC running Windows Vista or newer.
Links:
https://www.bluecataudio.com/Products/Bundle_FreewarePack/