Paris, France 2020/09/07: Blue Cat Audio
(
http://www.bluecataudio.com 
) just released an update for
Re-Head
, its plug-in created to make using headphones easier for musicians and audio professionals.
Re-Head is a plug-in which aims at re-creating a room experience when using headphones. While it cannot replace studio monitors or a guitar cabinet in a room, it makes the transition from speakers to headphones and vice versa less dramatic, as explained
HERE.
The new version of Re-Head brings several new headphone compensation profiles, easier presets navigation and several other enhancements and fixes (full list below).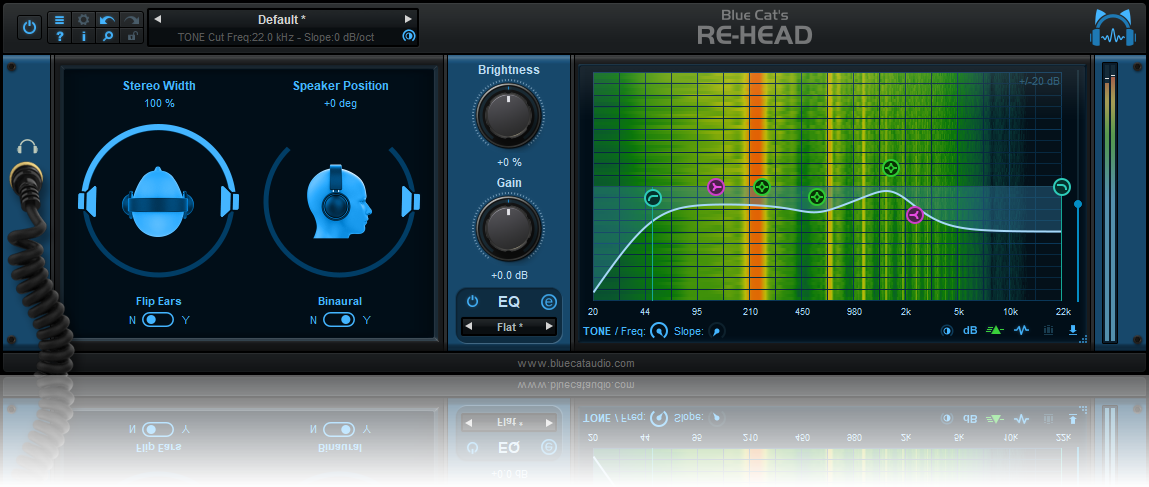 The update is free for existing Re-Head customers. New customers can get Re-Head with 20% off until October 7th, and other Blue Cat Audio customers will receive an extra discount by email. Demo versions are available for download in most common plug-in formats (Mac and Windows) on www.bluecataudio.com.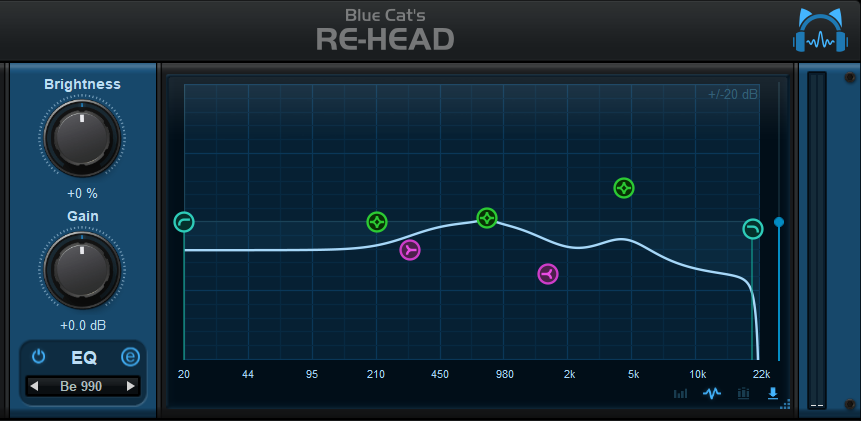 What's New In Re-Head 1.1:
- Added new headphone compensation profiles.
- Arrow keys can now be used to navigate presets.
- Improved smooth plug-in bypass.
- Mac: fixed GUI performance issues on native P3 displays and improved performance on other displays.
- Mac: fixed mouse wheel that required large movements to change parameter values.
- Mac: fixed mouse cursor flickering issues.
- Mac: fixed Esc key not closing fine edit parameter dialog.
System requirements:
- Intel Mac running Mac OS 10.7 or newer.
Introductory price: €/$39 until October 7th
Full price: €/$49