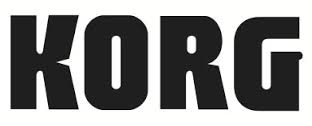 Melville, NY – November 18, 2020 – Building on the success of the popular KORG SQ-1 compact 2 x 8 step sequencer – a key tool for improvised performance – KORG's new SQ-64 Poly Sequencer vastly expands performance capabilities while providing the power and flexibility to enable production and composition for analog and modular synth users and DAW-centric music producers alike.
The SQ-64 is a 4 x 64 polyphonic sequencer, with dedicated Pitch, Mod and Gate CV output on three melody tracks – the most control output for modular and analog synths of any such product – or up to eight voices of polyphony when connected via MIDI (one Input and two Outputs). Plus, a fourth Drum-Sub track offers a total of 16 trigger outputs – eight CV gates and eight over MIDI – for 16 monophonic voices. Korg's proprietary Audio Sync provides pulse-based clocking to Korg's volcas, minilogue xd, monologue and electribes, along with Nu:Tekt's NTS-1, all without the need for individual MIDI cables to each product.


"Controlled chaos" is built into the SQ-64. With randomization control, users can vary the next step from four possibilities within the sequence, randomize entire sequences or the first step of each sequence, reverse sequence play order and even morph control voltages to inject some serious variations into their compositions. Dynamic and unique performances are made possible by switching sequencer mode. The SQ-64 also includes a powerful built-in arpeggiator.


Each of the 64 matrixed backlit step pads incorporate graduated LEDs to indicate control level, while a crisp OLED screen displays an at-a-glance look at details, the combination giving the user-friendly interface exceptional operational visibility. The functions of these 64 pads include a Keyboard mode that lets users play and record in real time. The SQ-64 remains compact, applying KORG's 60 years of hardware-creation experience to achieve a perfectly balanced and optimally weighted, rugged, and durable all-aluminum housing that measures just under an inch thick.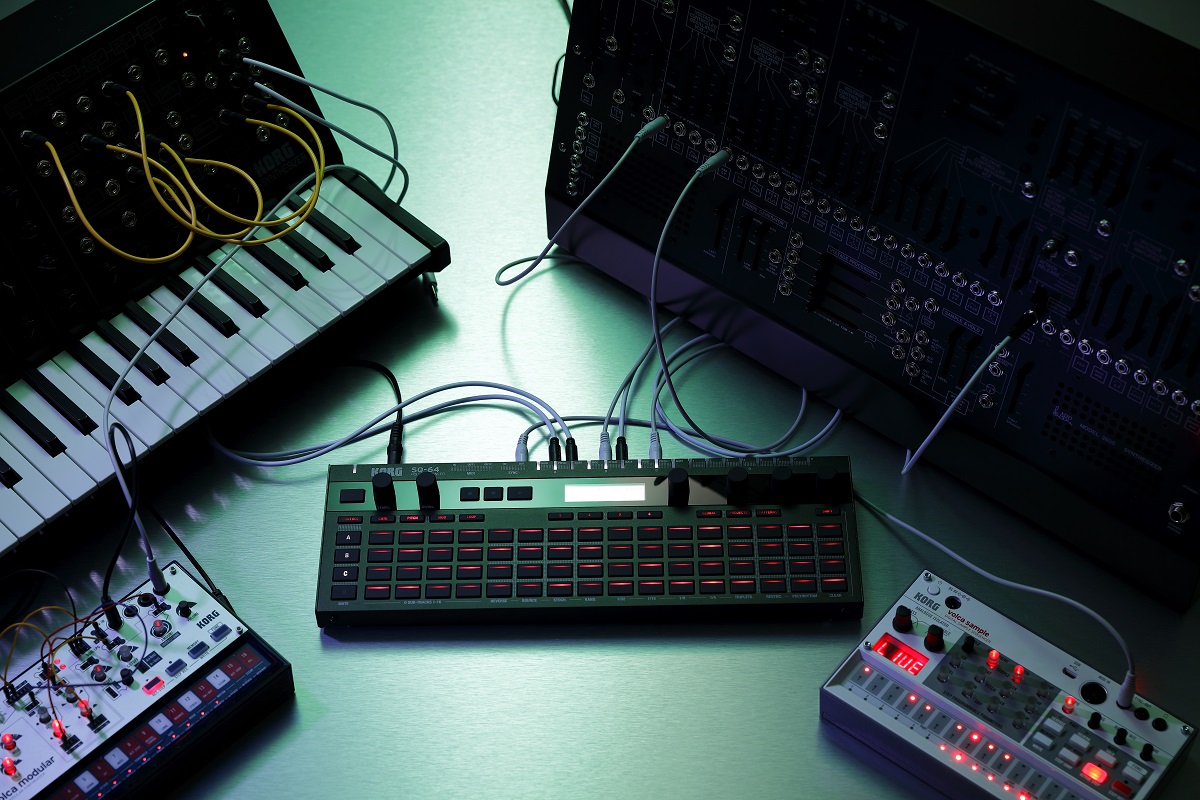 "There is no equal to the new SQ-64 Poly Sequencer in both features and value," said KORG USA Brand Manager James Sajeva. "It is a massive step forward in MIDI and Control Voltage sync and sequencing. Seamlessly bridging analog, digital and software synths, modular setups and DAWs through its expansive connectivity and control capability, the SQ-64 further extends creative possibilities with tools for adding melody and enabling constructed song composition."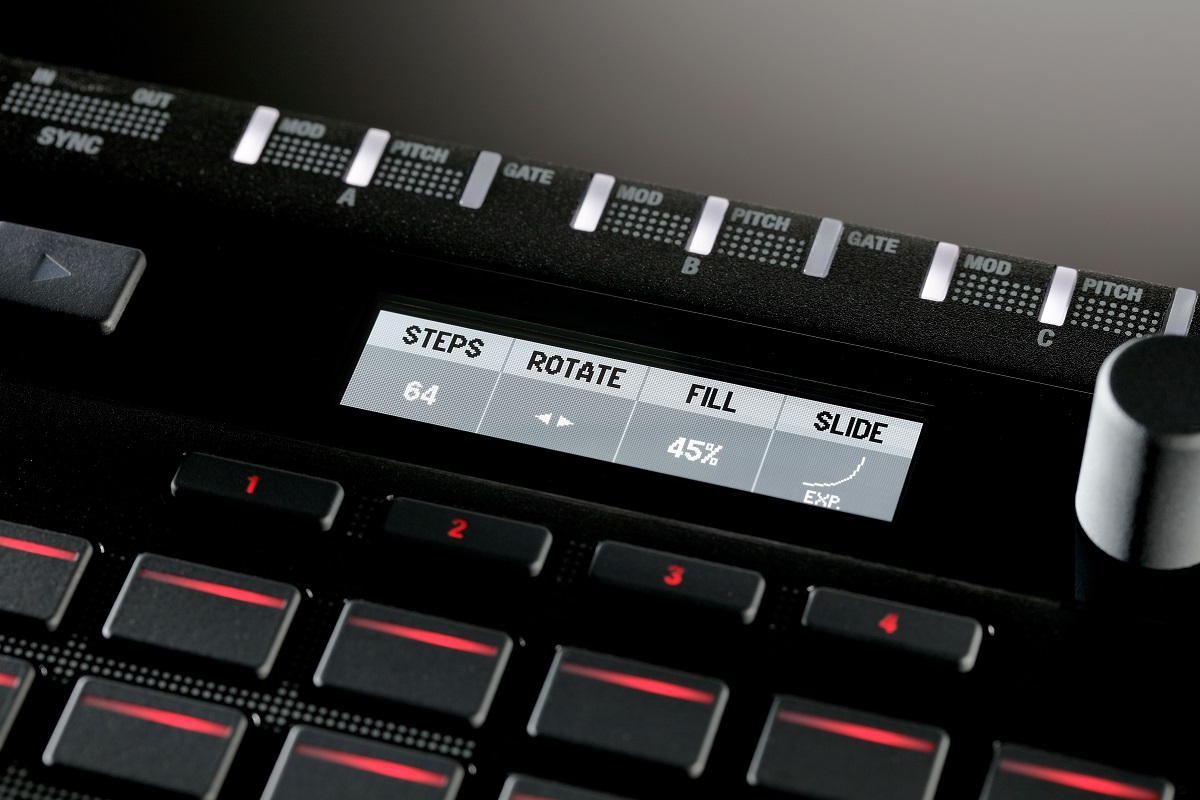 64 Project memories let the user quickly save and recall Projects, each Project consisting of the three melody tracks and the Drum/Sub track. Every track in a project, including the 16 Sub tracks, has 16-pattern capability, and each pattern can contain data for up to 64 steps. The SQ-64 supports all standard CV voltages and CV Pitch and Mod outputs can be voltage biased. The unit is USB Bus powered or can be powered with an optional external 9 VDC power supply.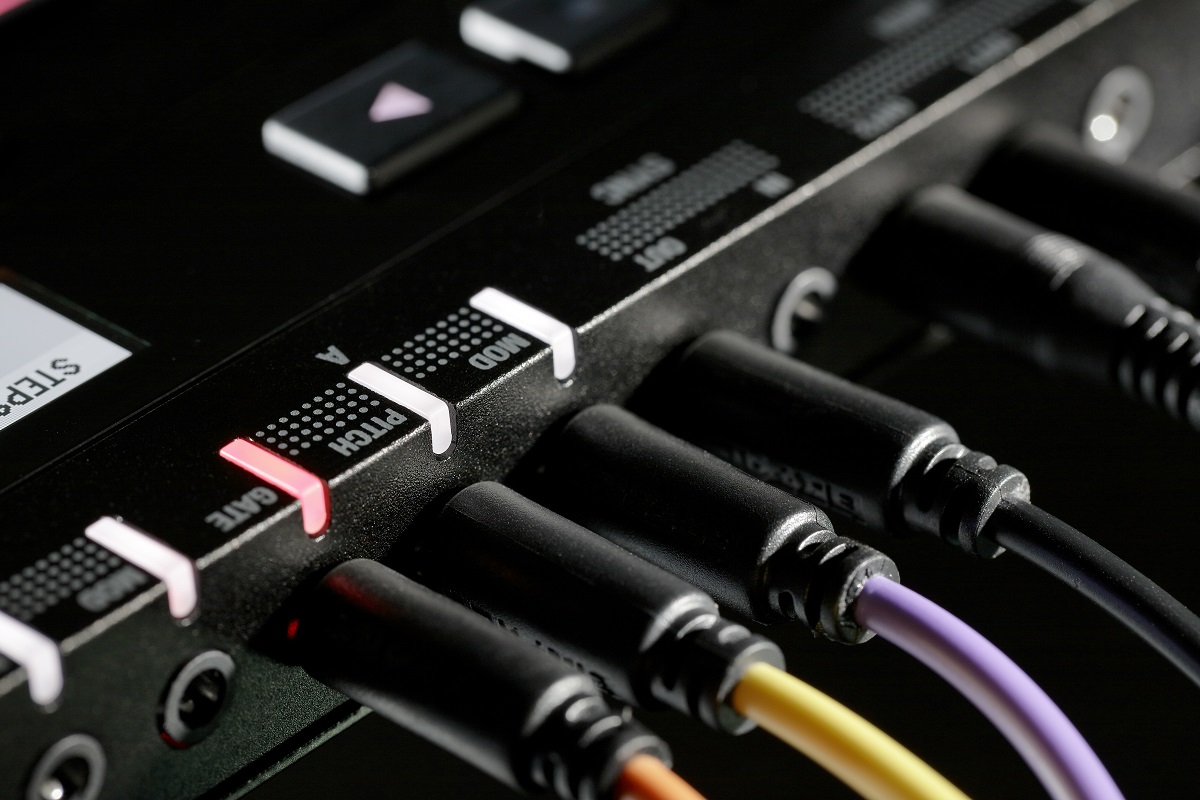 Pricing and Availability:
The KORG SQ-64 Poly Sequencer will be available in early 2021 for $299.99.