McStine & Minnemann - the duo comprised of Randy McStine and Marco Minnemann - have released two new songs today from their highly-anticipated sophomore album, II. Available exclusively on Bandcamp, "I Don't Need It" and "I Don't Feel" find the duo re-establishing the energy of their hard-edged debut (released just four months ago), while boldly pushing their genre-bending chemistry further.
Both of these new songs can be heard on Bandcamp here: www.mcstineminnemann.bandcamp.com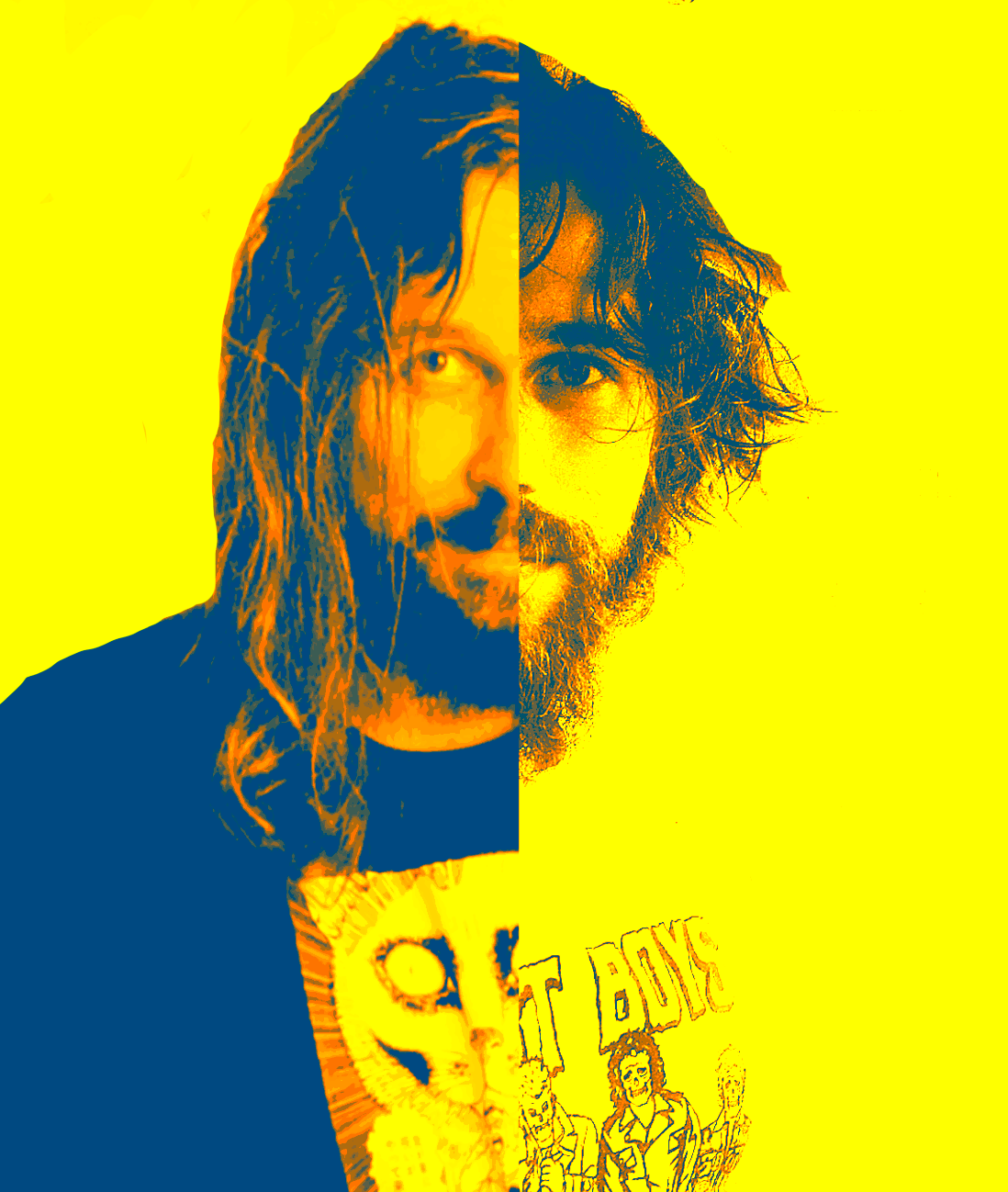 While 2020 continues to unfold with dramatic uncertainty, Randy McStine and Marco Minnemann have found inspiration in moving forward, together, as McStine & Minnemann. The two multi-instrumentalists established the band in March, then released their debut album in July. As the record continues to gather praise for its creative blend of musical virtuosity and melodic accessibility, McStine & Minnemann is finding a home within the hearts (and record collections) of fans who enjoy disparate genres such as Hard Rock, Power Pop, Progressive Rock, and Punk.
McStine & Minnemann - II, will arrive on December 4th, 2020 and can be pre-ordered now on CD and Digital at www.mcstineminnemann.bandcamp.com.
Tracklisting:
1.               Love Before Algorithms
2.               I Don't Need It
3.               I Don't Feel
4.               Girls At The Gig
5.               Big Wave
6.               Tired
7.               REM
8.               Love After Algorithms
9.               The Flame
10.            Old Sparky
11.            Quarantine Sex Slave
12.            Hello Dear Miss Swan Song
13.            dumbdumb
14.            Distant Bodies
15.            Running In Place
16.            The Horse Is Dead
Written and Recorded from April - October 2020
Produced and Arranged by McStine & Minnemann
"Big Wave" - Co-Produced by Tim Palmer
Mixed and Mastered by Forrester Savell
"Love Before Algorithms" and "Big Wave" - Mixed by Tim Palmer
Artwork and Design by Tom Colbie
McStine & Minnemann
The duo initially met in 2018 while working with other artists, but as they discovered their shared passion for an assortment of Rock, Pop, and Punk artists, they began to talk about embarking on a collaborative project together. As both men are prolific multi-instrumentalists and writers, they have created a space for each other to showcase their incomparable instrumental talents, while infusing them with an incredible mix of melodic and lyrical depth.
Randy McStine is an acclaimed guitarist, bassist, and vocalist, whose initial work under the name Lo-Fi Resistance led to collaborations with members of King Crimson, Joe Satriani, Porcupine Tree, King's X, Tears For Fears, and more. McStine's work embraces genres such as Rock, Progressive, Blues, Singer-Songwriter, Folk, Pop, and Ambient. Towards the end of 2019, McStine released a new album called 'Idle', which coincided with a 20-date North American tour as support for The Pineapple Thief.
Marco Minnemann is one of the world's most respected drummers, having recorded and performed with diverse artists such as Paul Gilbert, The Buddy Rich Big Band, Steven Wilson, Necrophagist, and U.K. His own band, The Aristocrats (featuring Guthrie Govan and Bryan Beller), is a hugely sought-after touring act all over the world. Marco is also an accomplished guitarist and composer, which is evident throughout his vast catalog of solo albums. His most recent album, 'My Sister,' was released in 2019.
A few press quotes:
The Prog Report (USA July 2020)
"McStine and Minnemann continue to prove they are all-stars. Amidst all the concept albums and lengthy songs that dominate Prog Rock, this set of shorter but highly engaging and entertaining songs definitely has a place to shine."

The Progressive Aspect (UK July 2020)
"This pair obviously have the chops, but they also understand the power of sophisticated pop and are adaptable enough to deliver this often quirky material in a direct way. It's punchy and fun with all the instrumental pizzazz that any self-respecting enthusiast would wish for, but with a sense of melody and a poppy ethic that is often alien to 'muso' albums. These guys can pen a good hooky melody while twisting it in any direction they want, or just playing it straight – as that's what won't be expected!"
Rebel Noise (USA July 2020)
"McStine & Minnemann finds the pair achieving a brilliant new chemistry amidst fulfilling the promise of their requisite individual specialties. It's an essential listen for fans of either artist—as well as progressive rock aficionados in general."
Sonic Perspectives (USA June 2020)
"Anyone familiar with either artist's solo recordings will be aware of their range and mastery on multiple instruments. Together they are a formidable force."
Official Website: http://www.mcstineminnemann.com/