Porter & Davies' groundbreaking silent tactile monitors enable drummers to tangibly connect with their electronic and hybrid drum kits, allowing them to feel and hear a sound that is both real and huge when performing and recording.
The BC2, BC2rm, BC Gigster, BC-X and TT6 Equipped Throne use bone conduction to deliver a potent, accurate reproduction of what is played. The powerful union of these systems with an electronic or hybrid kit relays the full weight and punch of the bass drum, the full tone and note decay of the toms as well as the softest, fastest snare ghost notes; totally without time lag. Compared to using only headphones or external speakers, adding a Porter & Davies system enables e-dummers to complete the sonic and physical experience of the instrument.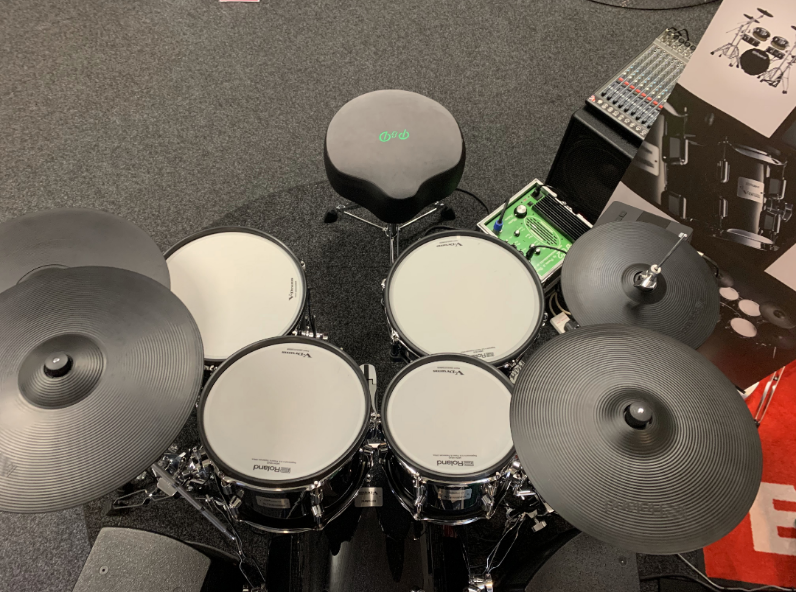 Californian drummer Brandon Paluzzi, describing his experience said: 'Holy moly. @porter_and_davies BC-X tactile transducer is an ABSOLUTE game changer on electric drums. It feels like I'm playing a fully mic'ed up kit in front of an 18" sub. This feels like the missing piece in making electric drums feel real. Wow.'
Porter & Davies systems, which work with all makes and models of electronic kits and drums, are available in a selection of sizes to suit all budgets. Easy to set up and use, they are only ones on the market to faithfully reproduce every note and dynamic, making electronic and hybrid kits feel and sound more like acoustic kits.
Many professional drummers rely on using P&D gear with their electronic and hybrid kits to give them the authentic sensation of playing on a stage or in a studio. BC2 user Craig Blundell explains: 'Every note you play is felt through your body and it makes monitoring so easy and the V-Drums experience is taken to a whole new level. I can't begin to tell you how good this is.' Kylie Minogue hybrid drummer, Tom Meadows adds: 'The dynamic sensitivity (of the BC Gigster) and ease of use puts it in to a different league to anything else available today. The BC2 and Gigster will soon become industry standards and the only choice for anyone who's serious about their monitoring.'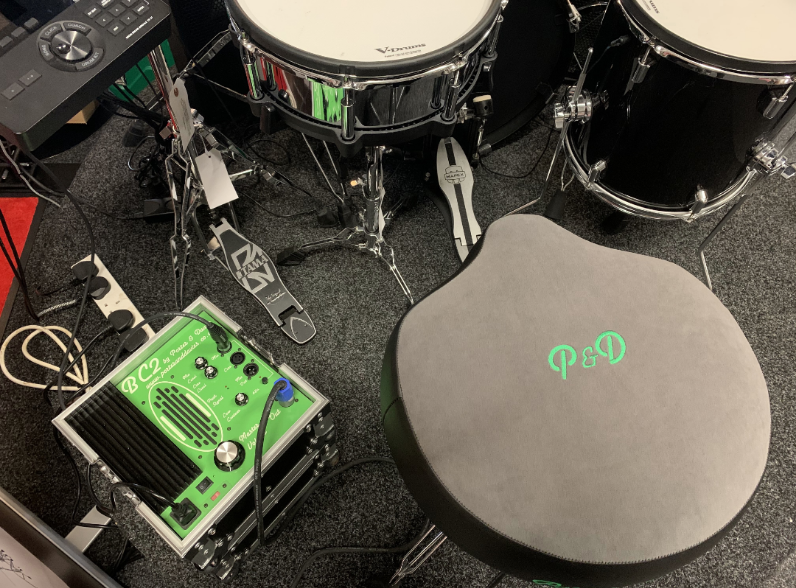 A recent Drum Depot customer agrees: 'I first tried the P&D on a Roland VAD506 at Drum Depot and in all honesty, it blew my mind. After turning it off and carrying on it just wasn't the same! Turning it back on I instantly realised what's been missing from my set up all this time. Needless to say it came home with me. It has changed the way I play fundamentally! You feel it, hear it and literally become a part of the music!! I'll never go back!!'
Redefine the realism of playing electronic drum by going to porteranddavies.co.uk/. To purchase any of the company's products please go to porteranddavies.co.uk/shop/