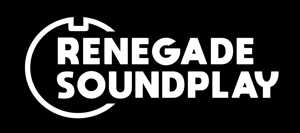 London, United Kingdom 8-April-2021 - Renegade Soundplay announces the 8-Bit Drums Preset Pack for High Score. High Score is the essential 1980s Video Game sound generator. The 8-Bit Drums Preset Pack adds 65 drum presets to High Score which includes ready-to-use drum patterns. These presets sound like they are right out of video games from the 1980s.
Preset Types include: kicks, snares, toms, hi-hats, risers, drops, fills, and drum patterns. The drum patterns all play at the press of a single key and are tempo-syncable to the host application. This makes the 8-Bit Drums Preset Pack perfect for beginners.
"A number of people asked for a retro-drums pack to go with High Score" said Renegade Soundplay's founder David Molnar, "This pack gives them that and more".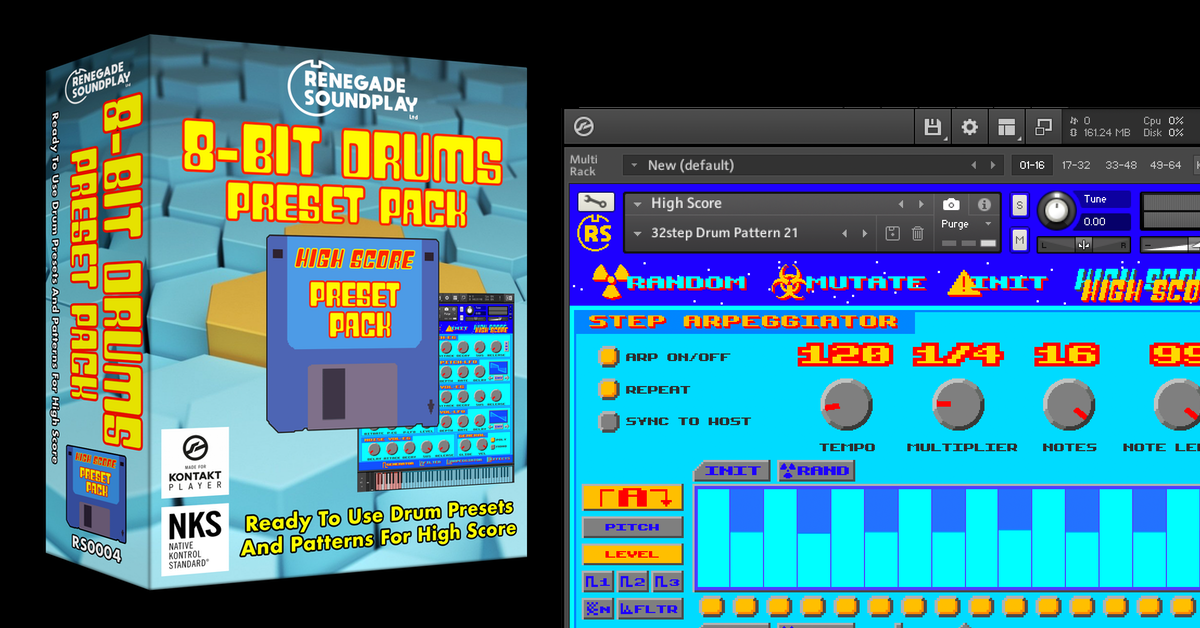 The 8-Bit Drums Preset Pack requires a full install of High Score before it can be used. Since High Score uses Kontakt 6 or the free Kontakt 6 player from Native Instruments, the presets in this pack are all fully NKS ready. This pack is only available as a digital download.