Montreal, Canada
 — 
June 15, 2021
 — Today 
Focal Naim America
, a leading North American importer, and distributor of premium consumer and professional electronics brands, has announced "
Mixed on Focal
" a new program to highlight the true sound of music as the artist, mix engineer, producer, and record label meant the songs to be heard. The first "Mixed on Focal" playlist is available today for Qobuz, TIDAL, Apple Music, and Amazon Music HD with new playlists to be released regularly. Support for Spotify HIFI is planned when it is released. Songs and albums mixed on Focal speakers are featured on the high-resolution audio playlists and are available to Focal HI-FI and Pro Audio dealers, as well as the Press Corps and current and prospective customers. Whether it be in a HI-FI or Pro Audio dealer demonstration, or their home or recording studio using Focal speakers, the music will perfectly translate as the songs are all mixed on Focal. 
"Mixed on Focal playlists are a perfect way to show off the incredible sound of Focal speakers," said 
Romain Vet
, VP of Marketing & Communications, Focal Naim America. "The pro audio community works tirelessly to record and mix the best sounding music possible, and listeners dream about hearing the best representation of that music — now we offer them a way to hear the music as it was mixed and meant to be heard – by listening on Focal speakers with 'Mixed on Focal' high-resolution streaming playlists."
Mix engineers featured on the first "Mixed on Focal" playlist include Mike Pepe (Focal Trio6 Be / Twin6 Be), Ryan West (Focal Solo6 Be), Eric Stenman (Focal Trio6 Be), Rob Tavalglione (Focal Trio11 Be), Luca Pretolesi (Focal Trio11 Be), Jimmy Bralower (Focal Twin6 Be), Ian Boxill (Focal Solo6 Be), and Will Yip (Focal Trio6 Be). 
A selection of recording artists they mixed and are included in the playlist are Sydney Sprague, Wilder, Taking Back Sunday, Sundressed, AWOLNATION, Diplo, Jason Derulo feat. David Guetta & Nicki Minaj, Lenny White, Willie Nelson, Kris Kristofferson & Merle Haggard, KAMAUU, Rebecca Angel, Ryan Shaw, Mark Rivera, Chad Everett Butler, Aron Stornaiuolo, Nothing, Tigers jaw, and Movements, with many more artists, albums, and songs to be announced and available on "Mixed on Focal" streaming playlists in the future.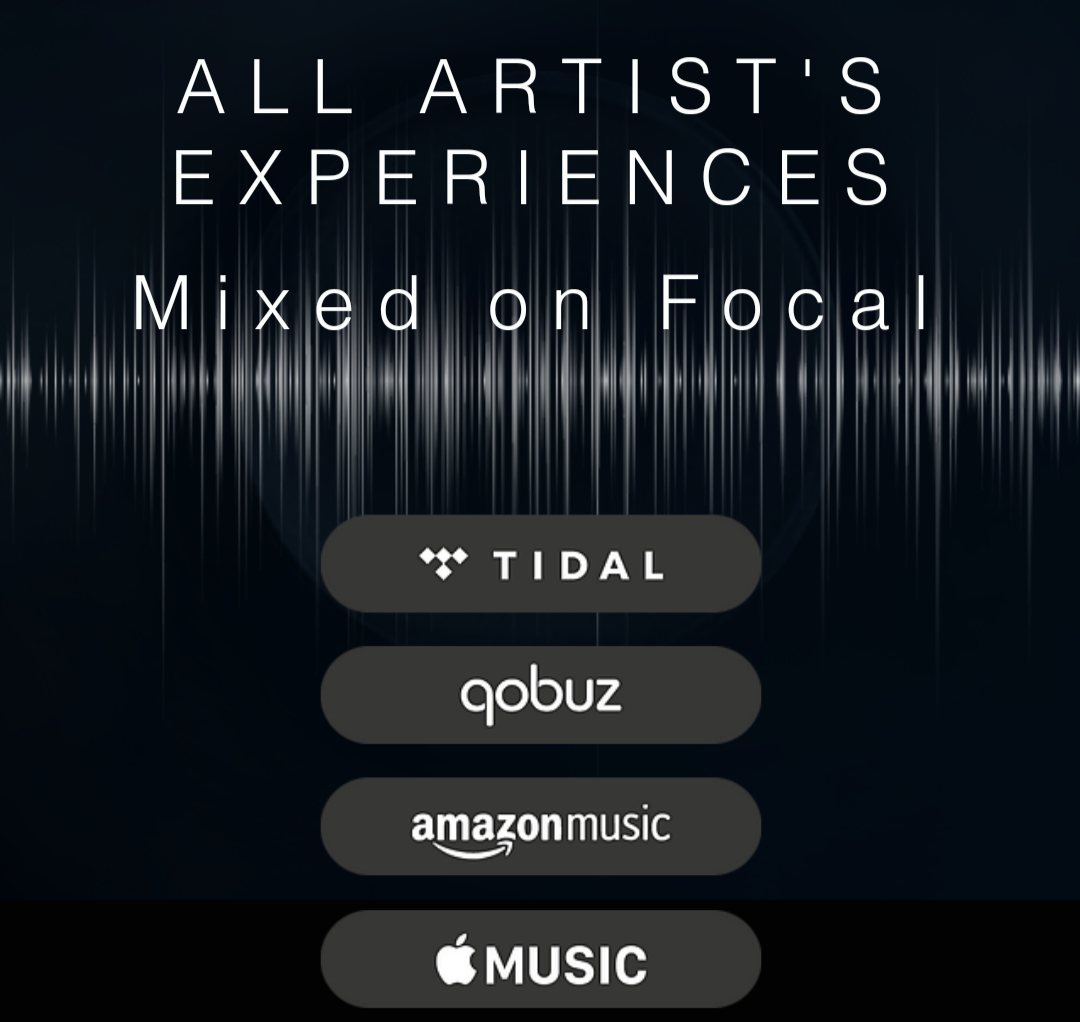 "Mixed on Focal" High-Resolution Audio Playlists: