Paris, July 21st, 2021 - UVI releases SubCulture Orchestral, a new expansion for Falcon 2 exploring dark and experimental orchestral sounds, available now for $39/39€. With 120 patches presented in categories including Atmospheric, Effects, Hits, Motion, Natural, and Rhythmic, SubCulture Orchestral delivers powerful, dark and moving orchestral sounds created from specialized ensembles of strings, woodwinds and brass, and percussion, multisampled using numerous articulations on each instruments lowest octave. Delve into dark cinematic worlds with manipulated string scapes, haunting brass sweeps, roaring taiko rhythms, gritty hits, and more. A perfect companion for anyone looking to add dark and unconventional orchestral sounds to their music, film, or games.
All sounds in SubCulture Orchestral are completely editable, making them equally useful as starting points or destinations. Pre-mapped macros provide clear modulation options and easy automation control tailored specifically to each patch. Sounds can be quickly layered, tweaked and animated providing endless creative potential.
SubCulture Orchestral leverages the advanced synthesis capabilities and software architecture of Falcon, with 16 oscillators, over 90 effects and a fast and intuitive interface that easily handles both basic tasks and deep instrument design. All presets have been programmed with macros which provide the user with easy access to the key parameters of each patch. These may be controlled via MIDI, OSC, host automation and Lua scripting, allowing for easy customization and expressive performance capabilities.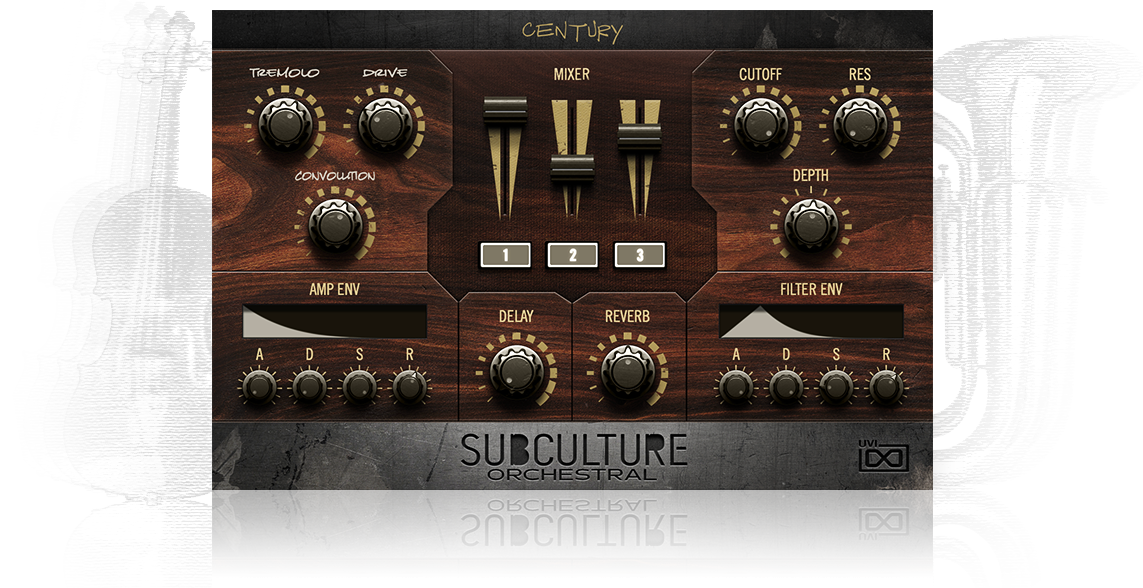 SubCulture Orchestral requires UVI Falcon. Falcon offers native 64-bit operation as a stand-alone application and is available as a plug-in supporting all popular formats on both Mac and Windows. One license allows simultaneous authorization on up to 3 computers or iLok keys.

PRICING AND AVAILABILITY:
SubCulture Orchestral is available immediately for $39 / 39€ from uvi.net
Additional information on SubCulture Orchestral is available at:
www.uvi.net/subculture-orchestral