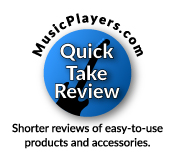 Category

Value

Rating

Features

20%

Usability

25%

Sound

25%

Documentation & Support

10%

Price

20%

OVERALL RATING = 3.6 Stars, which earns it a WIHO Award!


3.6 stars or better: Outstanding, WIHO Award




3 stars or better: Worth considering




2 stars or better: Suited to specific needs




1 star or less: Not recommended
Time really flies. Just barely over a year ago, we reviewed Arturia's V collection 8 (which you can read about here).
As we have mentioned before, we have been reviewing (and using) Arturia products from the very beginning, starting with the JP-8V 1.0 in 2007, which was—and still is—a great virtual incarnation of the Roland Jupiter-8 synth, more than a decade before Roland got around to releasing their own version. Since then, Arturia has grown their virtual synth collection massively, and we remain great fans of this software suite. As far as our keyboard editors are concerned, the V Collection is basically a "must-have" for synth lovers thanks to the variety and quality of its vintage digital and analog synth re-creations, and in many cases with additional features the original hardware never included.
As usual for Arturia, they have upped the ante with their latest release, V Collection 9. This collection features 32 software instruments, including four new instruments and four rebuilt instruments, 14,000 presets and new sound banks, as well as general workflow improvements. For this review, we will focus primarily on what's new in V Collection 9 (read our V Collection 8 review for more details).
There are four new synths in V Collection 9 that were not present in V Collection 8. They are: SQ 80V, Korg MS-20  V, Augmented Strings, and Augmented Voices. Additionally, four other synths that were present in previous versions of the collection have been completely re-written for even greater authenticity:  the CS 80 V4, Prophet-5 V, Prophet VS V, and Piano V3. As before, since Analog Lab contains all of the Collection's presets in one plug-in, that too has been updated to include the new synths that are present. Even better, Arturia has added an additional new 832 presets.

Over the last several updates, Arturia has greatly streamlined and unified the user interface of their instruments. Continuing this trend are the use of the now-ubiquitous "Advanced" and "FX" buttons added to the top right of the plug-in window. Rather than trying to cram everything into one screen, dedicated buttons that bring up additional parameter screens has been a welcome addition for improved workflow. The preset menus over the years have also become more unified and streamlined. The end result is that no matter which instrument you load, you will have similar methods for navigating presets and editing parameters. Additionally, there are in-app tutorials that guide you while using instrument. While not everyone needs them, they are useful if you do (especially with complex virtual instruments like the Synclavier and Fairlight)!
So what about the other new and upgraded synths?  In short:
New to the V Collection is the SQ 80 V. This is a virtual recreation of Ensoniq's hybrid synthesizer from 1988, the SQ-80. The original synth utilized digital waveforms and analog Curtis filters, had eight voices with up to three oscillators per voice, and relied heavily on it's 3.5-inch disk drive to load/save data. Much of its claim to fame was the gritty and low-fi quality of some of its sounds, as it utilized 8-bit technology. It "boasted" 256 kb (yes, kilobytes!) of wavedata in rom, for a total of 75 different waves. Another not-often-seen feature on keyboards at the time was aftertouch, which the SQ-80 did feature. As a fun side note, the SQ-80's engineers were the same people who designed the legendary Commodore 64 computer.
As expected from Arturia, they have upgraded the original's specs in their virtual recreation. Thus the virtual SQ 80 V features 16 voices instead of eight, and now includes hundreds of waveforms as opposed to the original's 75. Additionally, there is a an 8-voice unison mode allowing the stacking of oscillators. There's also a Dispersion setting, allowing for subtle inconsistencies in the behavior of the emulating circuitry (kind of like a detuning or "vintage" function seen in other plug-ins). Interestingly, the SQ-80 V now has an arpeggiator, something the original lacked.
Although the original SQ-80 had just a two-line LCD screen (with Ensoniq's signature blue lettering), we now have a "Synthesis" button (instead of an "Advanced" button) that pulls up a new screen to graphically edit parameters, which is something the original could never do! The Synthesis screen looks like so: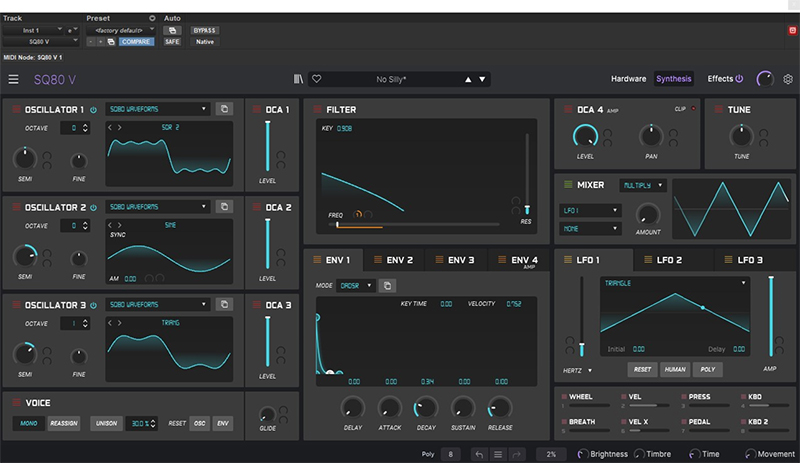 A

rturia has also added additional envelope modes not found in the original. To quote Arturia, "We upgraded SQ80 V with two additional envelope modes: DADSR and MSEG. The former adds a delay stage to the traditional ADSR for staggered strikes and interesting rhythmic patterns. The latter is a fully-customizable looping function generator for painting envelopes your own way." On this same page is the modulation mixer, which allows for the combination of any two modulation sources, from envelopes to keyboard controls, with six different modes of modulation mixing.
We can not understate how great this interface page is. Many years ago, in the early 1990s, Union College (this reviewer's alma mater) had an Ensoniq synth in its production studio. While we can't remember if it was an SQ-80 or Ensoniq's very similar-looking EPS or VFX synths (give us a break, it was more than 30 years ago!), they were very similar. While sounding cool at the time, we didn't like that the synth was such a pain to tweak or program. The Synthesis screen makes editing super easy, which is great because you can spend more time making music and being creative as opposed to needing to be a rocket scientist to figure out how to program something.
Finally, the hardware SQ-80 had no built-in effects, as built-in effects only became popular in later years. Arturia has addressed this as well, providing for up to four different simultaneous effects, with 16 types of effects, one of which happens to be a Roland Juno chorus effect! As owners of a real Juno-106, this put a smile on our face.
While the SQ-80 perhaps was overshadowed by the DX-7, M1, and D-50 at the time, it had a distinctive sound that has become popular again. Digital waveforms with analog filters is a recipe often used with good success, and you'll find this combination in many of today's finest synthesizers. While we can't A/B to the original hardware, we enjoyed using the plug-in, and while the presets are good, the ability to tweak being so much easier than the original (with expanded capabilities) makes this a fun, interesting synth that certainly captures the Ensoniq family voice. Maybe future updates would allow you add your own waveforms? That would be cool.
The second new synth is a bit more surprising. It is the MS20 V, obviously a recreation of the Korg MS 20. What makes this surprising is that Korg already has its own MS 20 plug-in available as part of their excellent Korg Collection plug-in suite. Arturia created this in partnership with Korg, so at first we thought it was the same plug-in, but it's not!
First, some background. The original hardware MS20 was released in 1978 and was monophonic. It utilized two oscillators, and was considered portable, with both hard-wired and patchable connections. It also allowed external sound sources to be routed through the filter section, as well as sporting a Pitch-to-CV converter for triggering sounds from external sources.
Arturia's MS 20 V sports 200 presets and six voices of polyphony, neither of which existed in the original. Another interesting addition to the MS 20 is the inclusion of the SQ-10, which was Korg's hardware sequencer using CV and gate control to sequence the entire line of MS synths back in the day. Arturia has recreated it within their MS 20 V plug-in, and have included three tracks of 12 steps each, just like the original. The sequencer can be routed via the patch bay to animate almost any aspect of the MS-20 V.  A nice feature is that both the MS 20 and SQ 10 can be visualized on screen at the same time, so it makes it easier to route signals however you see fit.
This review is not intended to compare Korg's MS 20 with Arturia's MS 20 V… but having both in our studio, we will say this: While the sound quality is very good on both, at times it did seem Arturia's version was a little "edgier." Additionally, Arturia's version recreated the SQ 10 sequencer as well, while Korg's does not. On the flip side, Korg's MS 20 plug-in also includes the MS 20 FX plug-in, which allows you to run a plug-in's audio through the filters of the MS 20, something that people did back in the day. So it may be fair to say that one isn't necessarily better than the other, but rather they offer different capabilities.
The other two new instruments are actually quite similar graphically, and they use a similar sound engine with different points of focus. The Augmented series originally started out as free plug-ins from Arturia, but the V collection contains more robust versions of two from the series: Augmented Strings and Augmented Voices.
The idea is to take both sampled sounds and synthesis and combine them to create new sounds. The engine in both is similar: you have two layers (A and B) that each can contain two sound sources for a total of four sounds simultaneously. There are also separate GUI pages for modulation, the arpeggiator, and effects. There's also a macro page to help change parameters in real time.
For Augmented Strings, 22 musicians performed as soloists and as an ensemble, with over 60 articulations across double bass, cello, viola, and violin. Synthesis engines include Virtual Analog, Granular, Wavetable, and Harmonic. For Augmented Voices, six vocalists with 50 different articulations were sampled, with the same synthesis engines as previously mentioned.
The Morph function is where some of the real fun is at for both plug-ins. This allows for much more than just crossfading between sounds. The single "Morph" knob can address up to eight parameters, for a truly seamless transition across sounds.
We were a little skeptical at first about the Augmented series virtual instruments, but we liked them quite a bit! Is it going to replace your 500GB, $1,000 sampled string library? Probably not. BUT, it isn't trying to. While you can get very cinematic sounds from the Augmented series, its even greater strength is that it sounds a bit different. When you listen, you're not really sure if it's a real human voice or synth engine—or both! These plug-ins off plenty of unexpected possibilities, and we suspect that they will find use in many producers' bags of tricks!
That leaves us with the four "rebuilt" (updated) instruments: the CS-80, the Prophet-5 V, the Prophet-VS V, and the Piano V3. While this review won't go into detail about each one, we will say this: all are improvements from their previous versions. Though visually similar, the workflow has been improved, both with the standardization of the preset navigation, as well as the addition of the "Advanced" button to get to other parameters on dedicated screens. These also sport in-app tutorials that can be quite handy!
More specifically, the CS-80 V has been updated not only with an improved user interface, but it now features polyphonic aftertouch. The Prophet-5 V and Prophet-VS V have also been updated with new sound banks, while the Piano V now includes a new grand piano model.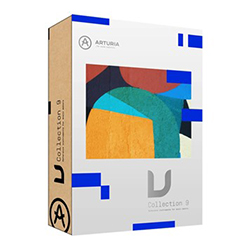 In short, the V Collection continues to add value while losing nothing. We once again stand by our earlier comments that this collection belongs in any studio, and the new synths sound great. Arturia continues to not only add, but just as importantly, refine the collection, both in terms of sound and workflow. After all, who doesn't like saving time?
The Arturia V Collection 9 sells for $599 USD, and given what's in the collection, we consider this a good value. While this may seem a bit pricey, keep in mind you are getting 32 synthesizers with over 14,000 presets. We're still pleasantly surprised that Arturia haven't introduced a subscription plan like (seemingly) everyone else, so you get to keep what you purchase. And users of previous versions can upgrade for just $299.
If you're looking for a great way to add vintage synths to your studio without the hassles of maintaining older equipment, this is one collection you can't go wrong with.
Contact Information
Arturia
www.arturia.com