Solar Guitars, founded by renowned guitarist and online celebrity Ola Englund has launches the second instrument from its new "Made in Europe", European Master Series. This model, another totally new shape called Type AC, is visually striking at first glance with its elegantly carved top in Blood Red Raw Swamp Ash finish. The company again offers players 'Best in Class' quality and appointments.
Solar Guitars VP and product developer, Joe Delaney states, "It is no coincidence that our newest shapes are coming out of the European Master Series, this project has upped our development game in a big way for everything we do".  Ola adds, "Our already sleek design becomes even sleeker! The AC is one of the most comfortable guitars I've played. And it's incredibly fast!"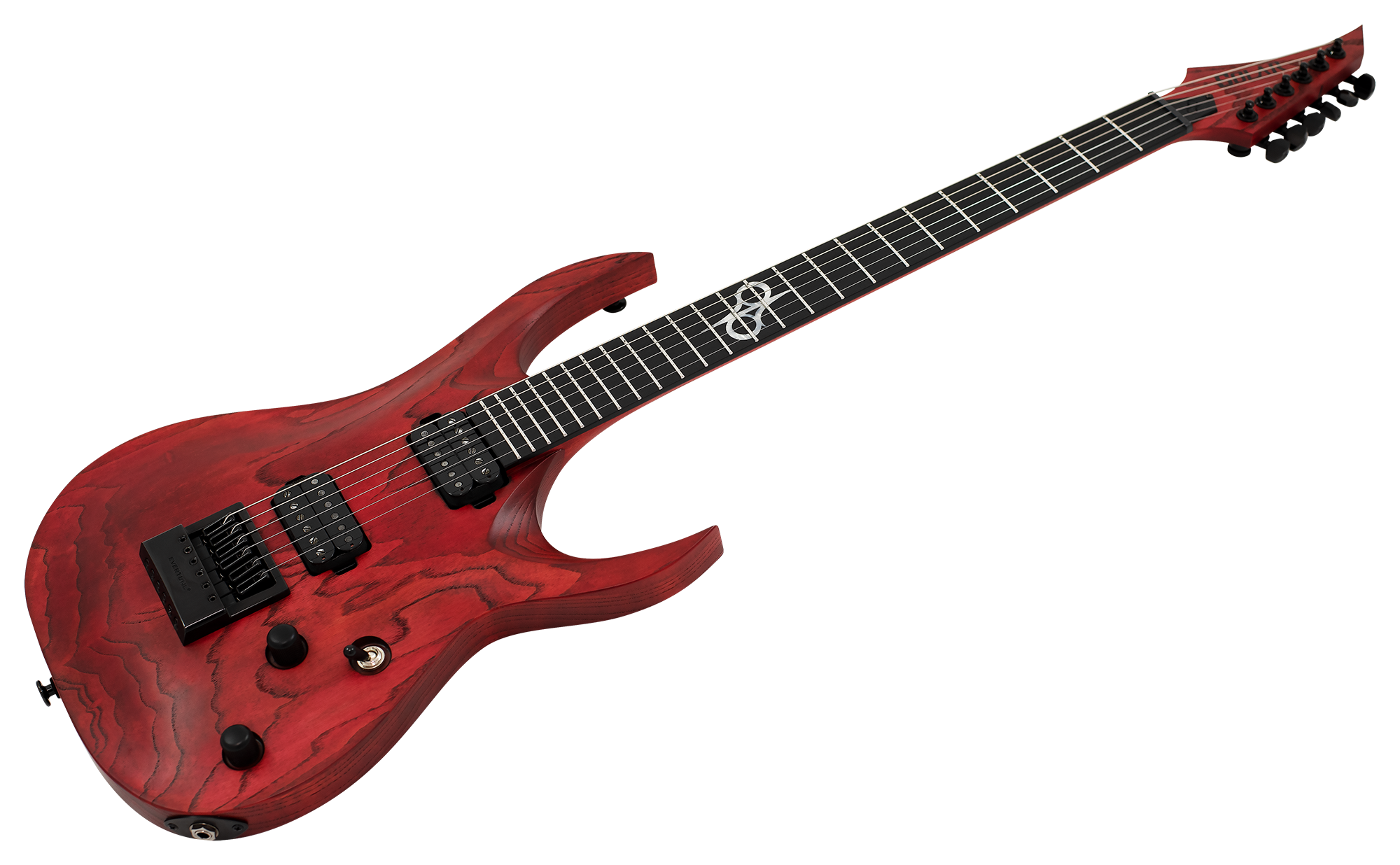 AC6BR RAW: 3299€ (EU) / $2999 ~(INTL): BLOOD RED RAW
The new European Master Series Type AC offers the best of what can be put into an electric guitar including stainless steel frets, Richlite fingerboard, black Tusq nut, Luminlay fret markers, Solar 12th fret logo inlay, Locking tuners and Evertune bridge. The custom wound SA56BEU and SA56NEU Solar Modern humbuckers were painstakingly voiced to perfection by Ola and the Solar product team. With a more modern and aggressive take on the classic Solar Alnico V, our energy was focused to ensure these new European made pickups would be the most perfectly matched set for these new instruments. Each pickup is installed directly into the wood with brass countersinks to create a harmonious tonal marriage between body resonance and electrical output. Switchcraft toggle switch, CTS potentiometers with a Push-Pull for coil splits and PureTone output jack complete the electronics package. Each guitar ships in a custom MCAS flight-ready molded case with certificate of authenticity personally signed by Ola Englund.
Social media:
For more information on Solar Guitars, visit www.solar-guitars.com
Solar Guitars is owned by Chugs & Hugs AG, an international M.I. company that manufactures and distributes products worldwide.