Frost* are set to hit the road in the UK later this year, for their much anticipated live-return. The band will be celebrating the release of their 2021 album 'Day And Age', and in advance of these tour they have launched a brand new video for the track 'Skywards'. Watch it now here: https://youtu.be/fDww-kF6KW0
Jem Godfrey comments: "It will have been 5 years and 3 days since we last played in the UK when we go onstage in Wolverhampton on November 27th so we figured we'd do something special. To that end Craig Blundell has re-joined the band and we'll be playing Milliontown, Black Light Machine, Hyperventilate and a few other classics from the repertoire to celebrate alongside a good chunk of the new album. It's going to be a lot of fun."
The full list of dates is as follows:
Nov 2022
Sun 27th Wolverhampton Steel Mill
Mon 28th Edinburgh Queens Hall
Tue 29th Leeds Brudenell Social Club
Wed 30th Bath Komedia
Dec 2022
Thu 1st London Islington Assembly Hall
Tickets available from MyTicket.co.uk
Watch the previously released videos from 'Day And Age' below:
'Day And Age': https://youtu.be/RmiAmW3sgHs
'Terrestrial': https://youtu.be/wda09d-QdUk
Island Life: https://youtu.be/gT_RH_pKQFk
Frost* returned in 2021 with 'Day And Age', the band's fourth record and first new studio album in five years. It features Jem Godfrey joined by John Mitchell & Nathan King, as well as 3 guest drummers: Kaz Rodriguez (Chaka Khan, Josh Groban), Darby Todd (The Darkness, Martin Barre) & Pat Mastelotto (King Crimson, Mister Mister). The album also features actor Jason Isaacs.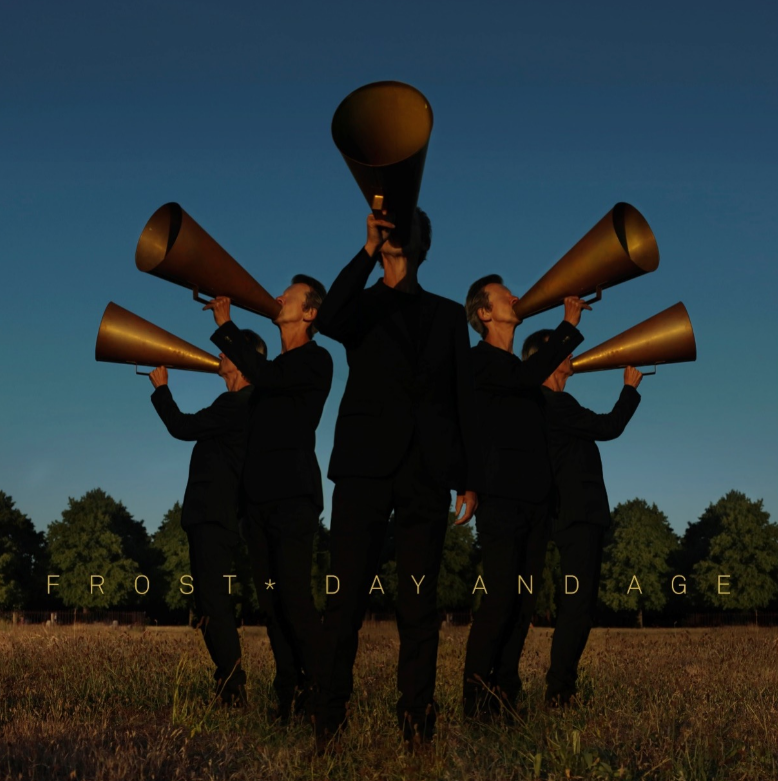 'Day And Age' was recorded over the course of 2019 and 2020, featuring 8 tracks and striking cover artwork by Carl Glover of Aleph Studios (Steven Wilson, Marillion, Steve Jansen). The album is available on Limited 2CD (including a bonus disc of instrumentals), Gatefold 180g 2LP + CD (with etching on Side D), and as Digital Album. Order now here: https://frost-band.lnk.to/DayAndAge
Frost* was formed in 2004 by keyboard player and singer Jem Godfrey, Released in 2006 the band's debut album "Milliontown" was an instant success and is regarded by many as a classic in the modern prog rock genre featuring John Mitchell on guitar, John Jowitt on bass and Andy Edwards on drums. The band quickly followed it up with "Experiments In Mass Appeal" in 2008, in many ways the antithesis of "Milliontown" featuring a much more stripped back sound, more concise songs and a new band member and singer in the form of Dec Burke.
The live album "The Philadelphia Experiment" followed in 2009 and the a long gap followed before 3rd album "Falling Satellites" was released in 2016 with a new line-up of Nathan King on bass and Craig Blundell on drums, plus returning guitarist and singer John Mitchell on guitar who also co-wrote much of the album with Jem Godfrey.
FROST* online:
www.frost/life
https://www.facebook.com/frostlife/
https://twitter.com/Here_Be_Frost
https://www.instagram.com/here_be_frost/
https://open.spotify.com/artist/
INSIDEOUT MUSIC online:
www.insideoutmusic.com
www.youtube.com/InsideOutMusicTV
www.facebook.com/InsideOutMusic
www.twitter.com/InsideOutUSA
www.insideoutmusic.store
http://spotify.com/progrockessentials