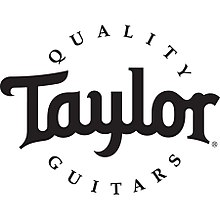 Today, Taylor® Guitars, the leading global builder of premium acoustic guitars, introduces its redesigned 500 Series, featuring Urban Ironbark, a brand-new tonewood that debuts as the back and sides of its 514ce and 512ce models. The tonewood is a first for the guitar-making industry and joins Urban Ash™ as the second tonewood in Taylor's product line to come from Taylor's urban sourcing initiative in collaboration with West Coast Arborists, Inc. (WCA). The reimagined 500 Series models feature Taylor's revolutionary, award-winning V-Class® bracing system as well as a torrefied spruce top, yielding a sound that's robust, muscular and sweet.
Urban Ironbark, otherwise known as red ironbark eucalyptus (Eucalyptus sideroxylon), is one of more than 700 eucalyptus species found around the world. Taylor's partnership with West Coast Arborists allows access to select urban trees from Southern California — part of a municipality's managed public tree population — that are designated for removal after reaching the end of their life cycle or posing a safety risk to the community. Typically, these end-of-life trees are converted into firewood or mulch. However, Taylor's innovative partnership with WCA allows the trees to live on as beautiful acoustic guitars.
Today's announcement marks the first time Taylor has converted an established guitar series from a traditional tonewood (in this case mahogany, long a staple of Taylor's 500 Series) to a wood sourced from the urban forest. Chief Guitar Designer, President and CEO Andy Powers spent several years testing Urban Ironbark's workability and viability as a guitar tonewood.
"Usually, denser woods are hard to dry and prone to distortion, which needs to be carefully controlled to yield a stable guitar part — like ebony," Andy explains. "With red ironbark, we found that we could dry it consistently well the way we might dry East Indian rosewood. This ironbark has similar characteristics in that regard. It's very stable. On top of all of this, it has one of the smoothest and most uniform textures of any dense wood I've ever seen."
The new urban tonewood has a physical density comparable to ebony while also delivering the sonic depth and richness of Indian rosewood, but pushed to another level. The voicing recipe for the new guitars include a torrefied (roasted) Sitka spruce top paired with Taylor's V-Class bracing. The result can be described as a fresh variation on the classic spruce/rosewood sound with the help of Taylor's modern acoustic engineering, and with the guitar's enhanced volume and projection immediately evident, even with a lighter playing touch.
"Urban Ironbark has a tone-shaping quality where it produces the deep, clear sound of rosewood but with just enough of the damping effect of ebony or mahogany that helps smooth out the sharp edges of the sound," Powers says. "With the ironbark's density, the guitar sound is what I would describe as muscular and strong. The sensation I get when I play it is like the guitar is naturally amplifying everything I do. It's giving me back more than I put into it — like the notes want to jump out of the guitar. These are guitars I'm really excited to get into people's hands."
The appointments on the new 500 Series offer a nod to the classic heritage of Taylor's 500 Series, which were previously mahogany guitars. The back and sides feature a stain that deepens ironbark's natural reddish and golden-brown hues, along with a lightly shaded edgeburst on the body and neck. Other details include new Aerial inlays in Italian acrylic, faux tortoise shell binding and pickguard, and a single-ring abalone rosette with maple and black purfling. Both models include onboard ES2 electronics and a mahogany neck with Taylor nickel tuners.
The 514ce and 512ce include a Taylor Deluxe Hardshell Case and can be found for $3299 at authorized Taylor dealers worldwide.
For more information about the new models and the entire Taylor lineup, please visit taylorguitars.com and follow Taylor Guitars on Facebook, Instagram, YouTube and Twitter.