Category

Value

Rating

Features

20%

Usability

25%

Sound

25%

Documentation & Support

10%

Price

20%

OVERALL RATING = 3.5 Stars (out of 4)


3.6 stars or better: Outstanding, WIHO Award




3 stars or better: Worth considering




2 stars or better: Suited to specific needs




1 star or less: Not recommended 
When it comes to live performance, having reliable, great sounding gear is a must in order to deliver a professional show. As performers, knowing we have top tier equipment built for the rigors of the road allows us to take our mind off of reliability worries and focus on delivering the best performance we can.
Shure is no stranger to delivering just that, and in hand is one of the more unique products for review—a microphone capsule! Shure sent us the KSM11 wireless cardioid condenser vocal mic capsule for use with their live wireless microphone systems. Promising a premium, studio-like experience from our live microphone setup, we found this capsule to deliver in spades and be a premium above and beyond the typical Betas and standard SM series mics below those.
We tested the capsule in a variety of different live venues and found that it excelled as a live vocal microphone. Many microphones get the job done just fine, but the KSM11 proved to be the "spoil me, something special with my tax return" type of purchase. The off-axis rejection was excellent, which was something that particularly worried us when we learned the capsule is a condenser microphone. Sound is often hard to describe, but loud, clear, punchy, articulate over a loud band, and pristine, are all words that fit the bill here.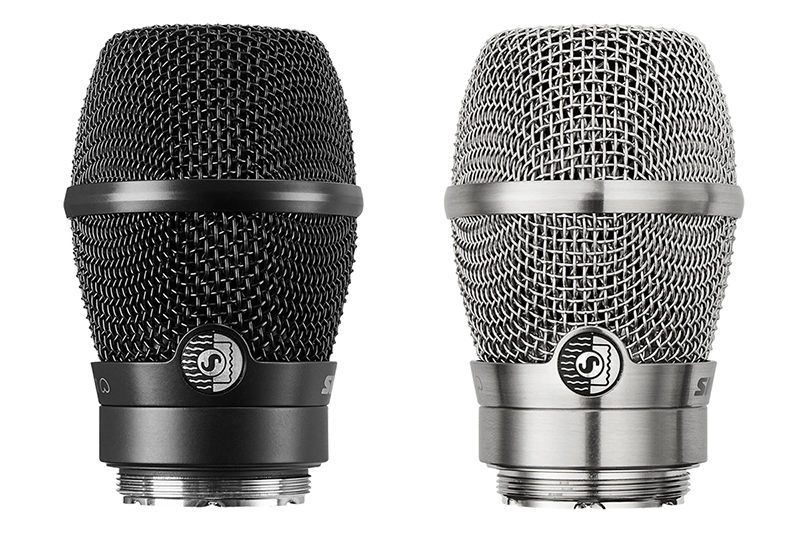 If you're looking to take your Shure wireless system to the next level up, this purchase is a no brainer. This is their top-of-the-line capsule, and you wouldn't save much going a tier lower. If you're looking for an excellent live microphone and money is no object (or sound quality is all that matters), buying a Shure KSM11 wireless condenser microphone should be a strong consideration.
Features
Highly durable, built of aluminum and hardened steel
Excellent off axis rejection
Built in suspension system to reduce handling noise
Cardioid pattern keeps the vocal well focused
Frequency response: 50Hz to 20KHz
Maximum SPL: 151 db SPL
S/N Ratio: 71.5 dB
Dynamic Range: 128.5 dB

Price
The Shure KSM11 sells for $899.00.
Contact Information
Shure
www.shure.com