The #YES50: Celebrating 50 Years of YES tour wrapped triumphantly July 28 with two sold-out Florida plays and a sold-out show in Atlanta, and now the prog rock pioneers would like to thank all involved for making this summer's 35-date North American 50th Anniversary trek a big success, receiving high praise from critics and fans across the board.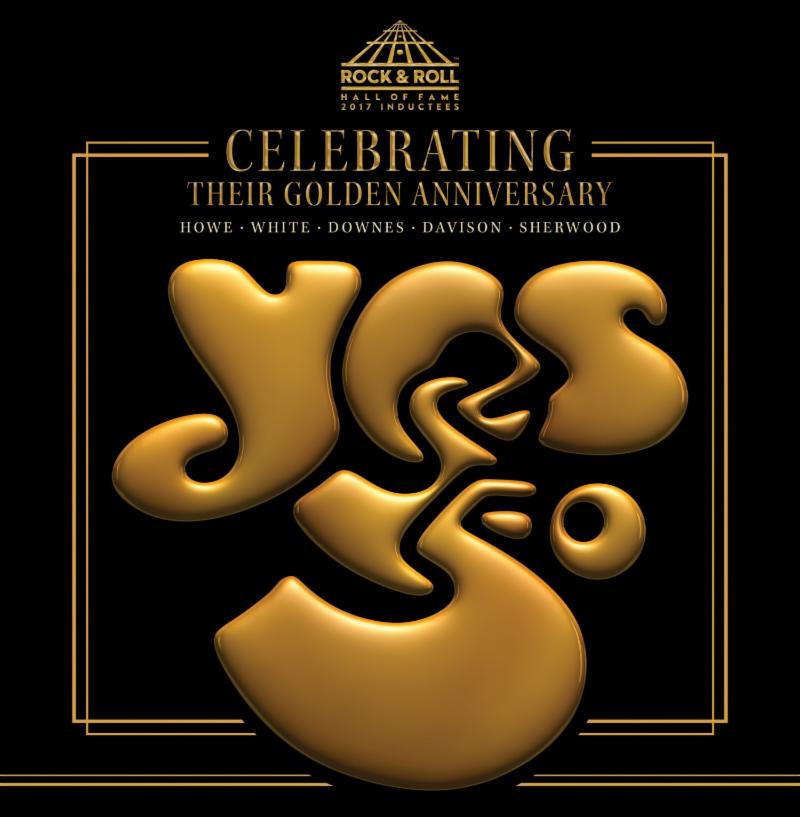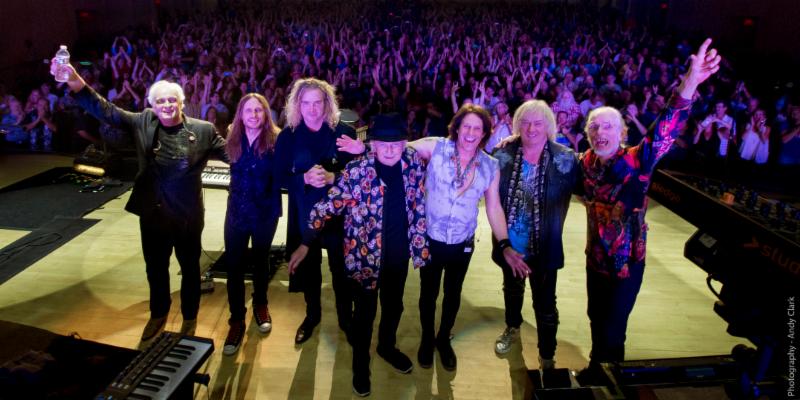 "Thank you to all the fans, promoters, venues, agents and everyone else involved for helping us celebrate such a special milestone," shares the band: Steve Howe (guitar - joined 1970), Alan White (drums since 1972), Geoff Downes (keyboards; first joined in 1980), Jon Davison (vocals since 2011) and Billy Sherwood (guitar/keyboards in the 1990s and the late Chris Squire's choice to take over bass/vocals in 2015). "An extra special thank you goes out to founding member Tony Kaye for joining us every night, to Jay Schellen for additional drums, to Roger Dean and his team for bringing their exhibition to the East Coast dates, and to Trevor Horn, Patrick Moraz and Tom Brislin for joining us in Philadelphia for a special weekend and fan convention." Alan White sums it up, "It was great to reconnect with friends and fans from near and far! Onward..."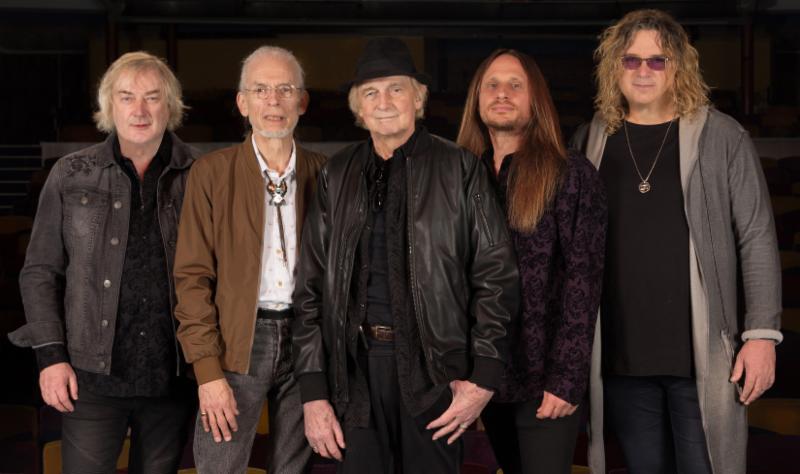 About YES:
Founded in 1968 by the late Chris Squire and Jon Anderson, Grammy-award winning recording artists YES has created some of the most important and influential music in rock history, such as iconic pieces "Roundabout," "Close to the Edge," "I've Seen All Good People," "Owner of a Lonely Heart," "Starship Trooper," and countless others. The band's albums, including Fragile, Close to the Edge, Tales from Topographic Oceans, Relayer, Going For the One and 90125, have been certified multi-platinum, double-platinum, platinum, and more by the RIAA, and have sold over 50 million records total during the band's long and successful career that has so far spanned over five decades. Among the world's most influential, ground-breaking, and respected progressive rock bands, YES continues creating masterful music that inspires musicians, fans and music lovers around the world.
www.yesworld.com
www.facebook.com/yestheband
twitter.com/yesofficial
https://www.youtube.com/user/yesofficial
www.instagram.com/yesofficial
soundcloud.com/yesofficial