THE CRYSTAL METHOD WITH LE CASTLE VANIA "GHOST IN THE CITY"
NEW SINGLE OUT TODAY, SEPTEMBER 21
SONG APPEARS ON'THE TRIP HOME' OUT SEPTEMBER 28
LISTEN NOW HERE
ALBUM PRE-ORDER HERE 'THE TRIP HOME TOUR' NEW DATES ANNOUNCE FOR SEATTLE, VANCOUVER, BOULDER, SALT LAKE CITY AND MEMPHIS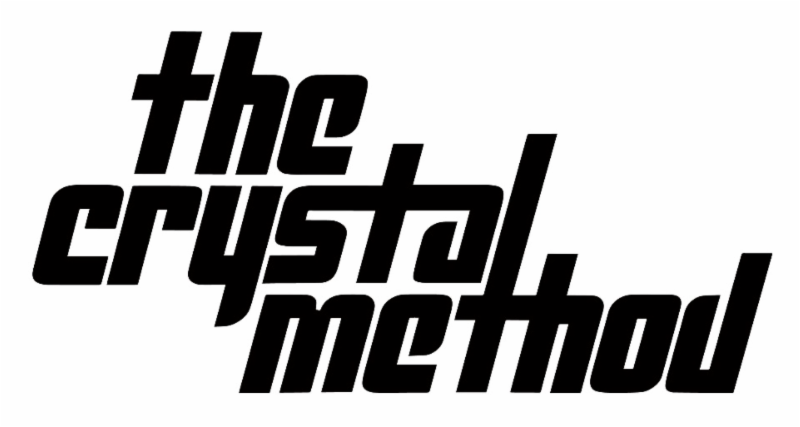 Today, September 21, THE CRYSTAL METHOD (Scott Kirkland) returns with a new single, "Ghost In The City." Co-produced with electronic artist/producer Le Castle Vania, it is a narrative-driven electronic dream that floats through dark clouds and shredding guitars, while singer-songwriter Amy Kirkpatrick delivers an angelic and touching vocal performance.
Listen to "Ghost In The City" here: http://smarturl.it/GhostInTheCity
"It was great to have the opportunity to collaborate with Dylan (Le Castle Vania) again on two tracks from the new album," Kirkland says. Le Castle Vania collaborated with The Crystal Method on "Storm The Castle" from TCM's previous self-titled album and lends his talents to "The Raze" which along with "Ghost In The City" appears on THE TRIP HOME album due out September 28.
THE CRYSTAL METHOD have also announced new tour dates on 'The Trip Home Tour.' In 2019, Kirkland will bring his charismatic live DJ set to Seattle, Vancouver, Boulder, Salt Lake City and Memphis. The full routing follows below.
Equal parts throwback and dynamic futurism, THE TRIP HOME expands Kirkland's unrestrained curiosity into new realms and new sounds. To perfect this fine balance, Kirkland took a back-to-basics approach, which saw him firing up his arsenal of analog synths and reconnecting with his collection of vintage gear
THE TRIP HOME is a warm embrace of organic electronic music. The natural noise of analog gear is part of the sound. "I'm always looking for just the right amount of wrong," Kirkland says. "I'm really proud of all the collaborations and incredibly talented artists who contributed to THE TRIP HOME. I wanted to make a timeless album that sounded great and that conveyed an emotional narrative and a strong appreciation of the album format."
"I wanted to create a timeless concept album," Kirkland says, "a project that speaks to what's going on in my life right now and a vision that also brings THE CRYSTAL METHOD sound forward and shapes it in a new way. I've been enjoying the idea of making an album like our debut album Vegas, where every song is different. Every song has a different BPM, every song has different emotions, every song has different elements."
Pre-order 'The Trip Home' here: http://smarturl.it/TCMTTH
THE CRYSTAL METHOD's 'The Trip Home Tour' dates are below. Tickets are available at www.thecrystalmethod.com.
DATE                        CITY                                  VENUE
Fri 9/21            Philadelphia, PA                    Trocadero
Sat 9/22           Rochester, NY                        Anthology
Fri 9/28           Las Vegas, NV                        Hard Rock Hotel & Casino Pool
Fri 10/5            Eugene, OR                             HIFI
Sat 10/6            Portland, OR                          45 East
Fri 10/12           Kansas City, MO                   Truman
Sat 10/13          Denver, CO                              Beta
Fri 10/19           Los Angeles, CA                     The Viaduct
Sat 10/20          Hermosa Beach, CA              Saint Rocke
Fri 10/26           Austin, TX                              Empire
Sat 10/27           Virginia Beach, VA                Shakas Live
Wed 10/31         Brooklyn, NY                         Good Room
Fri 11/2               Indianapolis, IN                    The Vogue
Sat 11/3               Washington, DC                   U Street Music Hall
Fri 11/9                Santa Barbara, CA               EOS Lounge
Sat 11/10              San Diego, CA                       Music Box
Sat 11/17               San Francisco, CA                Public Works
Fri 11/30              Dallas, TX                              Trees
Sat 12/1                 San Antonio, TX                  Paper Tiger
Fri 12/7                 Cincinnati, OH                     Bogarts
Sat 12/8                 Nashville, TN                       Exit/In
Fri 12/14                 Toronto, ON                        Phoenix Concert Hall
Sat 12/15                Louisville, KY                      Mercury Ballroom
Fri 1/11                    Seattle, WA                          Substation
Sat 1/12                   Vancouver, BC                     Imperial
Fri 1/18                    Boulder, CO                         Fox Theatre
Sat 1/19                 Salt Lake City, UT                 Urban Lounge
Sat 2/2                     Memphis, TN                      The New Daisy
The Crystal Method is Scott Kirkland, photographed by Graham John Bell.
Website | Facebook | Twitter | Instagram | Spotify | SoundCloud