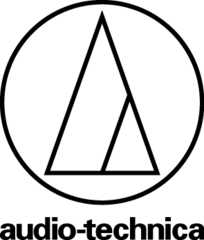 These bundles take the guesswork out of mic buying while being highly cost effective
The NAMM Show, January 24, 2019— Audio-Technica (15310), a leading innovator in transducer technology for over 50 years, is offering several new mic bundles geared toward drummers and vocalists. Four drum mic bundles provide a highly cost-effective solution, taking the guesswork out of drum mic buying. These drum packs are equally at home in project and commercial studios as well as live sound applications including clubs, houses of worship and regional and national tours. The vocal mic bundle ATM510PK offers three ATM510 Cardioid Dynamic Handheld Microphones at a significant savings.
PRO-Series drum mic bundles:
The PRO-DRUM4 and PRO-DRUM7 bundles are geared as starter packs but offer a great value for drummers and musicians at all levels for live or studio use. The PRO-DRUM4 includes a PRO 25ax Hypercardioid Dynamic Microphone for kick, a PRO 63 Cardioid Dynamic Microphone for snare, and two of the new PRO 23 Cardioid Dynamic Microphones for toms, along with two drum mounts and a carrying case. The PRO-DRUM7 bundle includes a PRO 25ax, a PRO 63, three PRO 23's and two AT2021 Cardioid Condenser Microphones for overhead/cymbals, along with three mounts and a carrying case. "The PRO-DRUM7 bundle, in particular, is a great all-around studio pack, with several of the mics being able to do double-duty on drums, guitars, amps and other instruments," notes Gary Boss, Audio-Technica Marketing Director, Professional Markets.
Artist-Series drum mic bundles:

The ATM-DRUM4 and ATM-DRUM7 bundles are geared toward pros and touring drummers. The ATM-DRUM4 includes one each of ATM250 and ATM650 Hypercardioid Dynamic Microphones for kick/snare, and two ATM450 Cardioid Condenser Microphones for overhead/cymbals, along with a carrying case. The ATM-DRUM7 bundle includes an ATM250, an ATM650, three ATM230 Hypercardioid Dynamic Microphones for toms and two ATM450's, along with three drum mounts and a carrying case.
These four drum mic bundles and the ATM510PK vocal mic bundle will be available Fall 2018 with U.S. street pricing as follows:
PRO-DRUM4 bundle: $249
PRO-DRUM7 bundle: $399
ATM-DRUM4 bundle: $499
ATM-DRUM7 bundle: $799
ATM510PK vocal bundle: $229
For more information, please visit www.audio-technica.com.