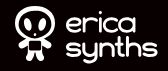 Fusion VCO V2 is designed to deliver earthshaking basslines and drones, along with flexible, distinct features
Riga, Latvia, May 6, 2019 — Erica Synths announces the latest addition to its Fusion series lineup of Eurorack modules,the Fusion VCO V2. The Fusion VCO V2 functions as a full analogue sound source, packing a lot of distinct features.
The core of the module centers on a highly stable AS3340-based VCO with three simultaneously available waveforms, transistor-based suboscillator and detune function. There are two BBD delay lines which can function as a frequency shifter, which can be mixed back to the principal oscillator in order to emulate two detuned VCOs. Meanwhile, tube crunch, a distinct tube overdrive, is added on the top of the mix.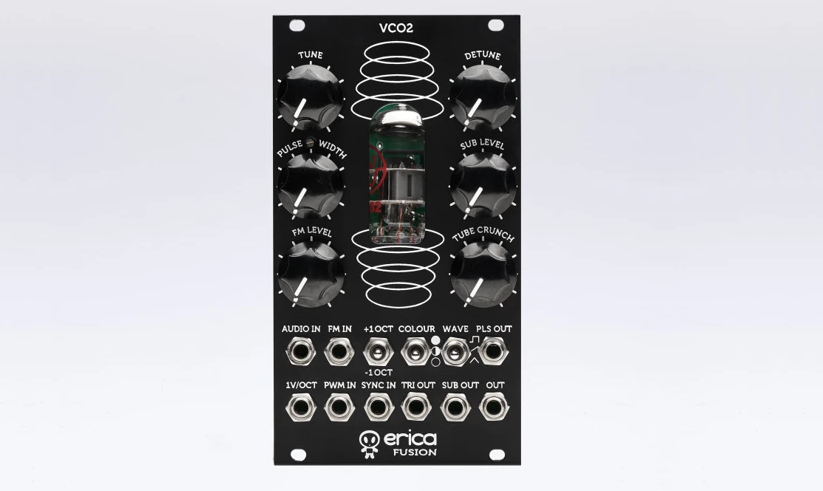 Furthermore, the Audio input feature enables users to mix an external audio signal with the principal oscillator — resulting in a crazy sonic experience. If you are looking to get really low frequencies and have a sound that sets your modular system apart from mass, Fusion VCO V2 is exactly what you need!
Features:
Full analogue design
Great tracking over 8 octave range
Detune function for thickening the sound
-1 oct transistor based suboscillator
Tube overdrive circuit
External audio input
VCO synchronization
Simultaneous waveform outputs
To learn more about the Fusion VCO V2, please visit the Erica Synths product page.
ABOUT ERICA SYNTHS
Erica Synths team of visionaries, engineers and musicians have been working hard to bring you modules and instruments that will set your modular system apart from mass in terms of how it sounds, looks and functions. For more information please visit http://www.ericasynths.lv