January 16, 2020, Anaheim, CA – The 2020 NAMM Show – Eventide Audio (Booth C7017) is releasing Spring – a new plug-in for desktop and iOS – at The 2020 NAMM Show in Anaheim, CA. Spring models the sound and character of the popular reverbs found in guitar amplifiers. It also goes a step further by allowing access to physical parameter controls not readily available in a real spring tank.
By tweaking these parameters, Spring can create faithful representations of real springs or push the physical boundaries to achieve new distinctive sounds. The Tension [TNSION] and Num Springs [NUMSPR] knobs work in concert to control the amount of "springiness" in the processed sound. Additional adjustable parameters include Resonance and Low and High damping. The beloved performance controls made popular in Eventide's Blackhole, UltraTap and MangledVerb plugins are also available – Ribbon allowing users to program two settings for any combination of the controls and seamlessly transition between them, and the programmable HotSwitch offering an instantaneous jump to an alternate setting at the push of a button.
Spring also includes Tremolo – a tube amp style tremolo – to further nuance or exaggerate guitar tone with fun and intuitive controls. Tremolo can be inserted pre- or post-reverb for an even wider range of tonal options and sound exploration.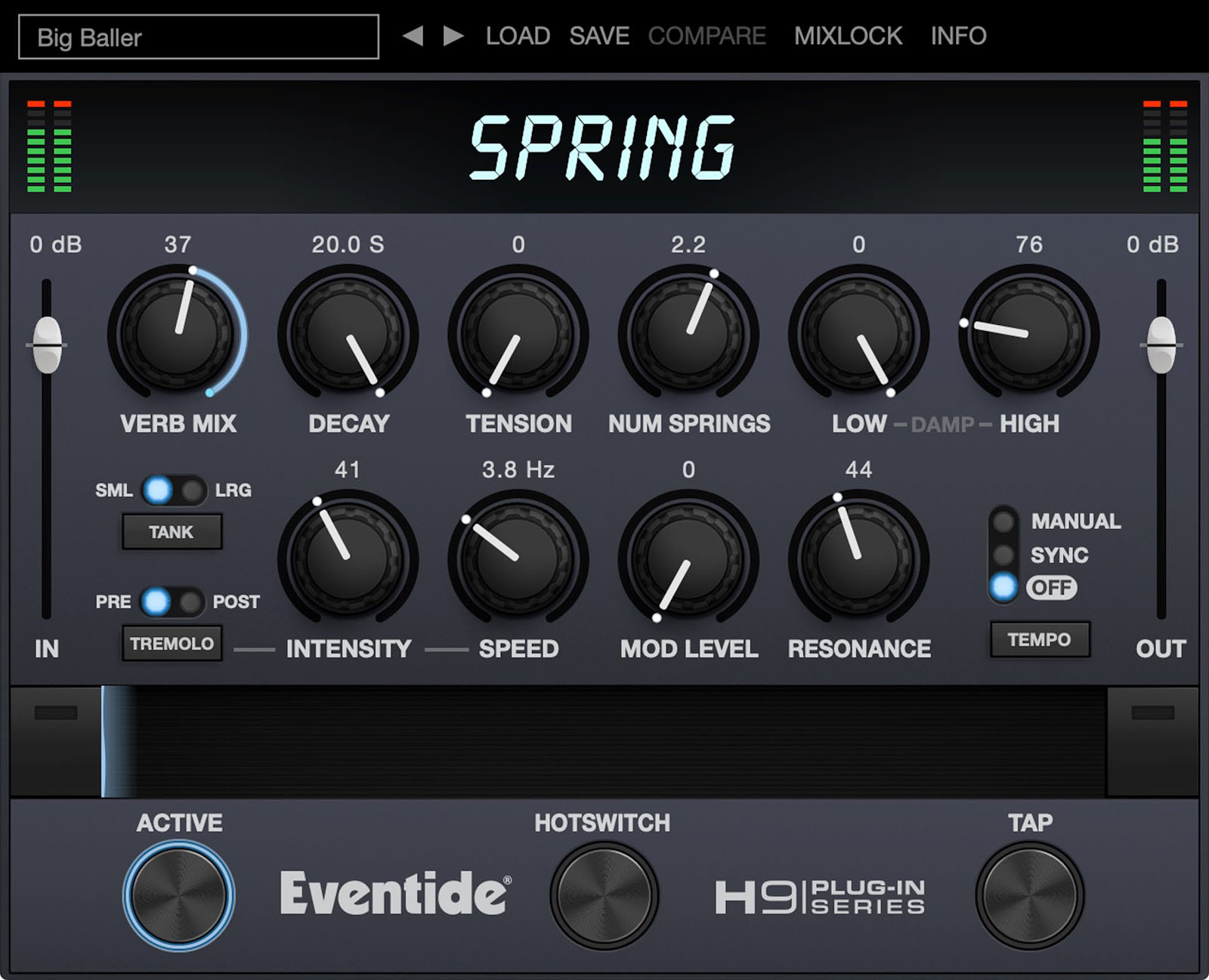 Eventide will be demoing Spring at its booth throughout The 2020 NAMM Show. For more information, visit  www.eventideaudio.com