Powered by a re-engineered, high-definition BIAS DSP engine, BIAS FX 2 Mobile turns iOS devices into the ultimate all-in-one guitar effects processor.
Players can access a full arsenal of amazing guitar amps and effects anywhere, anytime with the second generation of this award-winning guitar app.

San Diego, CA – May 21, 2020 – Positive Grid, creator of the acclaimed BIAS line of software and mobile apps, announces its new BIAS FX 2 Mobile app for iOS devices. The app is available now as a free download in the App Store with expansion options that can be unlocked.

Powered by a re-engineered, high-definition BIAS DSP engine, BIAS FX 2 Mobile transforms an iPhone or iPad into the ultimate all-in-one guitar effects processor. Users can dig into its easy user interface, intuitive drag-and-drop operation, and a massive library of world-class guitar and bass amps, pedals, and effects to easily create the rig of their dreams.
BIAS FX 2 Mobile is chock full of new features that nail guitarists' needs. With Positive Grid's exclusive Guitar Match technology, players can transform their guitar sound into a classic American guitar, a vintage LP, and an array of highly-coveted modern and iconic guitar models. The perfect companion for nailing down riffs and solos for song ideas, BIAS FX 2 Mobile now allows users to practice, record, and jam with a convenient Looper function.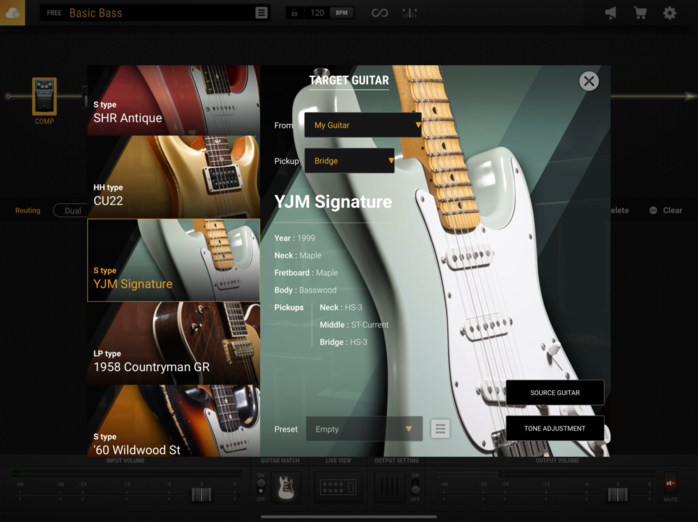 For players looking to take their tones even further, the app supports AudioBus, GarageBand, and other IAA host applications. BIAS FX 2 Mobile is also primed for the big stage. Fire up the redesigned LiveView feature and switch up entire rigs on the fly instantly using a single tap, with zero latency.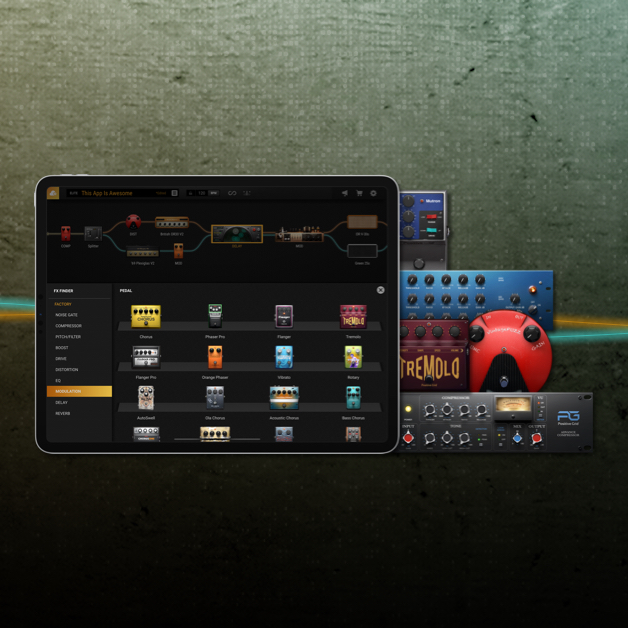 Users can connect to Positive Grid's ToneCloud® and download thousands of custom tones created by artists, producers, and recording engineers. Players can even upload their own custom guitar rigs and share them with fellow musicians across the world.
Ultimate Tone Arsenal

 – build a dream rig with 101 effects, 35 amps, 25 cabs, 4 mics*

Dual Signal Path

 – create unique dual amp hybrid setups for ultimate custom tones

HD Sound Engine

 – explore hyper-realistic and detailed tones, backed by Positive Grid's re-engineered BIAS high definition tone engine

Factory Presets

 – dial in dream guitar tones in an instant with 77 pre-made rigs of all genres

Guitar Match

 – turn a guitar into another with a collection of 20 legendary axes

Looper

 – practice, record, overdub, and develop song ideas whenever inspiration strikes

LiveView

 – single tap to switch up a rig instantly, with zero latency

Impulse Response

 – load custom cab IR files for even more tonal possibilities

BIAS Ecosystem

 – load gear from BIAS AMP 2 within the app

ToneCloud®

 – easily share and download custom guitar rigs and artist tones online
BIAS FX 2 Mobile includes a built-in tuner and metronome. Users can explore all-new sounds with 9 expansion packs available via in-app purchase.

Download BIAS FX 2 Mobile from the App Store now for free and Play Without Limits – Anywhere, Anytime.

For more, visit positivegrid.com.
*Unlocked via Standard, Professional or Elite license.
BIAS FX 2 Mobile supports iOS 11 or later.