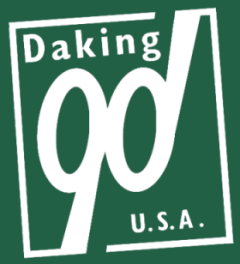 High-End Boutique Performance at a Surprisingly Affordable Price
LAS VEGAS, NEVADA – JANUARY 2021: TransAudio Group, U.S. distributor of the world's best professional recording equipment, is pleased to introduce the new Daking Mic Pre IIT, which combines two of Daking's stand-alone Mic Pre One units in a single rack space chassis. Faithful to legendary solid-state circuitry dating from the 1980s and discrete Class "A" transistor topology, the Mic Pre IIT captures the organic detail and mass of any musical instrument with compelling fidelity. Made in the USA and ready for anything, the Mic Pre IIT features Jensen transformers on both the inputs and outputs, an optional 1/4-inch DI input, single-sided phantom power, a 20dB pad, phase inversion, and a continuously-variable high-pass filter (10 – 200Hz), all of which are duplicated on each channel. TransAudio Group and Geoff Daking will unveil the Mic Pre IIT at the 2021 virtual NAMM Believe in Music Week marketplace (January 18-22, 2021).
"Engineers have held Geoff Daking's analog processors in high esteem for decades, and the Daking Mic Pre IIT adds a useful dual-channel rack version of the 'stand-alone' Daking Mic Pre One to his company's catalog," said Brad Lunde, president of TransAudio Group. "It is an elegant mix of stunning sound quality and useful features, including a continuously-variable high-pass filter to remove clarity-destroying rumble and extremely high headroom. Best of all, the USA-made Mic Pre IIT costs a small fraction of the price typically charged for other boutique preamps in its league, making it an easy addition on any budget."


The Daking Mic Pre IIT offers 70dB of continuous gain and a 20-segment LED VU meter with overload and floating peak indicators. All relay switches feature gold, bifurcated contacts, and the chassis is stainless steel with aluminum knobs. Inputs are mic-level XLR and instrument-level 1/4-inch, and outputs are balanced XLR and 1/4-inch TRS.
The Daking Mic Pre IIT is now available • MAP: $1,699


Key Features:
70dB of gain
+24dB of headroom
Jensen input and output transformers
Class A amplification
Variable high-pass filter
Switchable polarity
20 segment combo VU and "peak hold" LED meter
20dB pad with constant reflected impedance
Switchable phantom power
Direct 1/4″ instrument inputs on the front panel
Made in USA
ABOUT TRANSAUDIO GROUP
TransAudio Group, founded by industry veteran Brad Lunde, has quickly become the premier U.S. importer/distributor and/or U.S. sales and marketing representative for high-end audio. Success hinges on TransAudio providing dealers and end users with a higher standard of product expertise and support far beyond the norm.