GRAMMY nominated engineer and producer to discuss mixing for film and the processes involved, including tutorial and full Pro Tools session download
Oxford, UK, January 15th 2020 —Solid State Logic is pleased to announce the latest guest on its 'Meet the Producer' series — an in-depth Q&A series featuring a diverse range of highly accomplished producers and engineers. On Thursday January 21st at 6:00 pm GMT / 1:00 pm Eastern Time / 10:00 am PST, SSL will be hosting Marc Daniel Nelson, who will be interviewed by Grammy and Latin Grammy Award winning engineer, writer and producer J C Losada aka 'Mr Sonic'. The session is accessible via SSL's Facebook page; interested participants can set a reminder via the links provided.

'Wonder' Pro Tools session download: http://bit.ly/WonderPTSession
MEET THE PRODUCER PREMERE link: http://bit.ly/MTPMDNReminder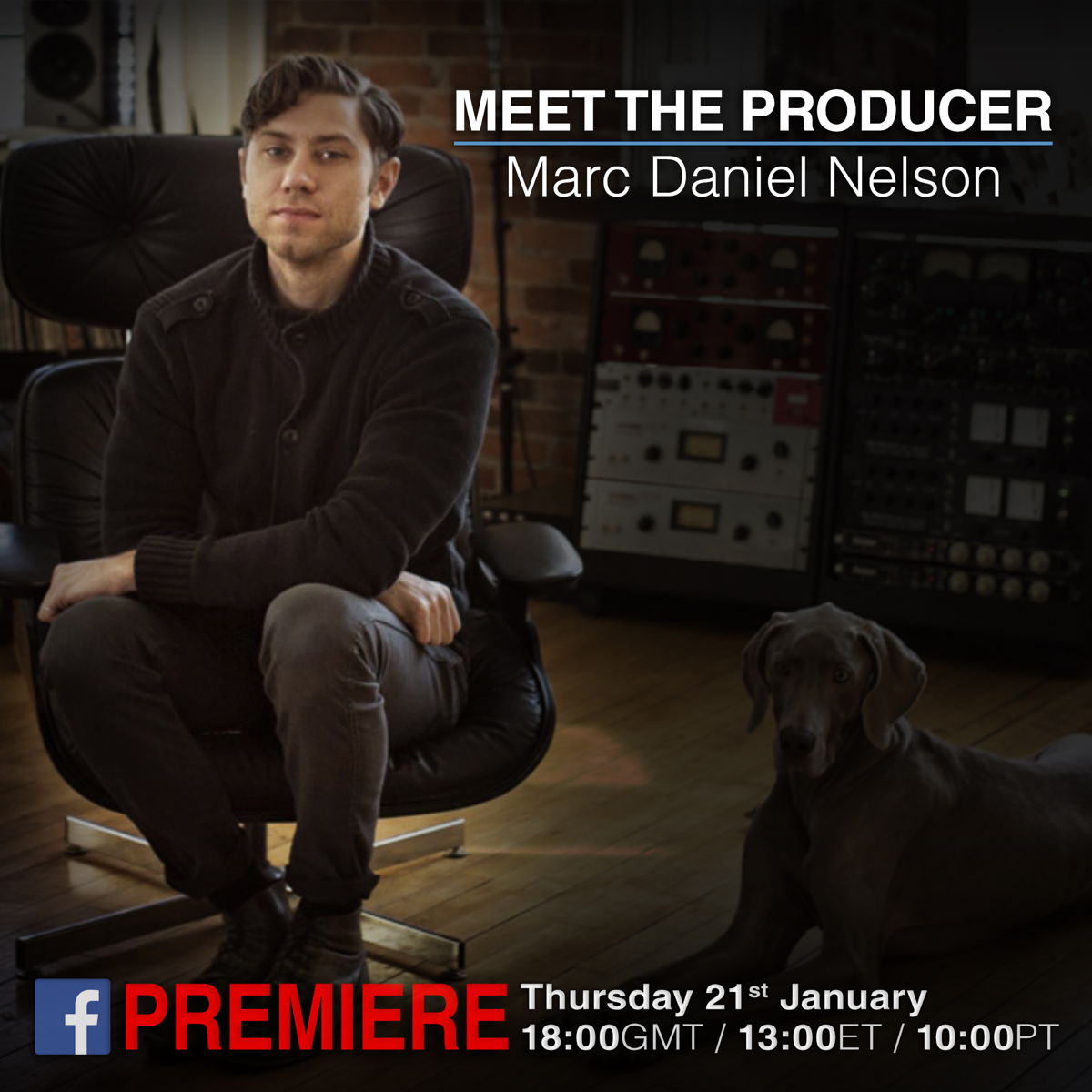 Starting his career as an intern at the eponymous Chicago Recording Company (CRC) under the tutelage of legendary post-production engineer Tim Butler, Marc gained an early mastery of mixing and production, working across a range of genres from Americana, to orchestration, to Hip Hop, to Rock 'n' Roll. Since his days at CRC, he has built an impressive list of credits mixing music for Fleetwood Mac, Jason Mraz, Colbie Caillat, and mixing music for film and trailers including Bladerunner 2049, Solo: A Star Wars Story, Point Break, The Expanse and many others.
After the interview section of 'Meet The Producer', Marc will guide us thought his trailer mixing procedure and processing choices, while offering insight on the differences among mixing film scores, film trailers, online content and music. To give his mix that last ten percent, Marc will also demonstrate the sonic differences between an ITB and OTB mix using his SIGMA analogue summing engine. During the session, Marc will take participants through a complete mix breakdown of the film trailer "Wonder" by Brian Carr. Participants can expect in-depth insight into structuring a session with plug-in templates / presets, achieving appropriate width and depth in a mix, and employing unique processing tricks.
Over the course of his career, Marc Daniel Nelson has worked on several SSL consoles including the SL4000, SL6000, SL8000 Series, as well as the AWS 900 and most recently Sigma 'console in a box'. In this interview-based program, J C Losada takes a deep dive into Marc's approach to working across a variety of genres, as well as his mixing approach for trailers, films and records. Participants will have the opportunity to download a full Pro Tools session of "Wonder" and watch Marc tackle the mix step by step.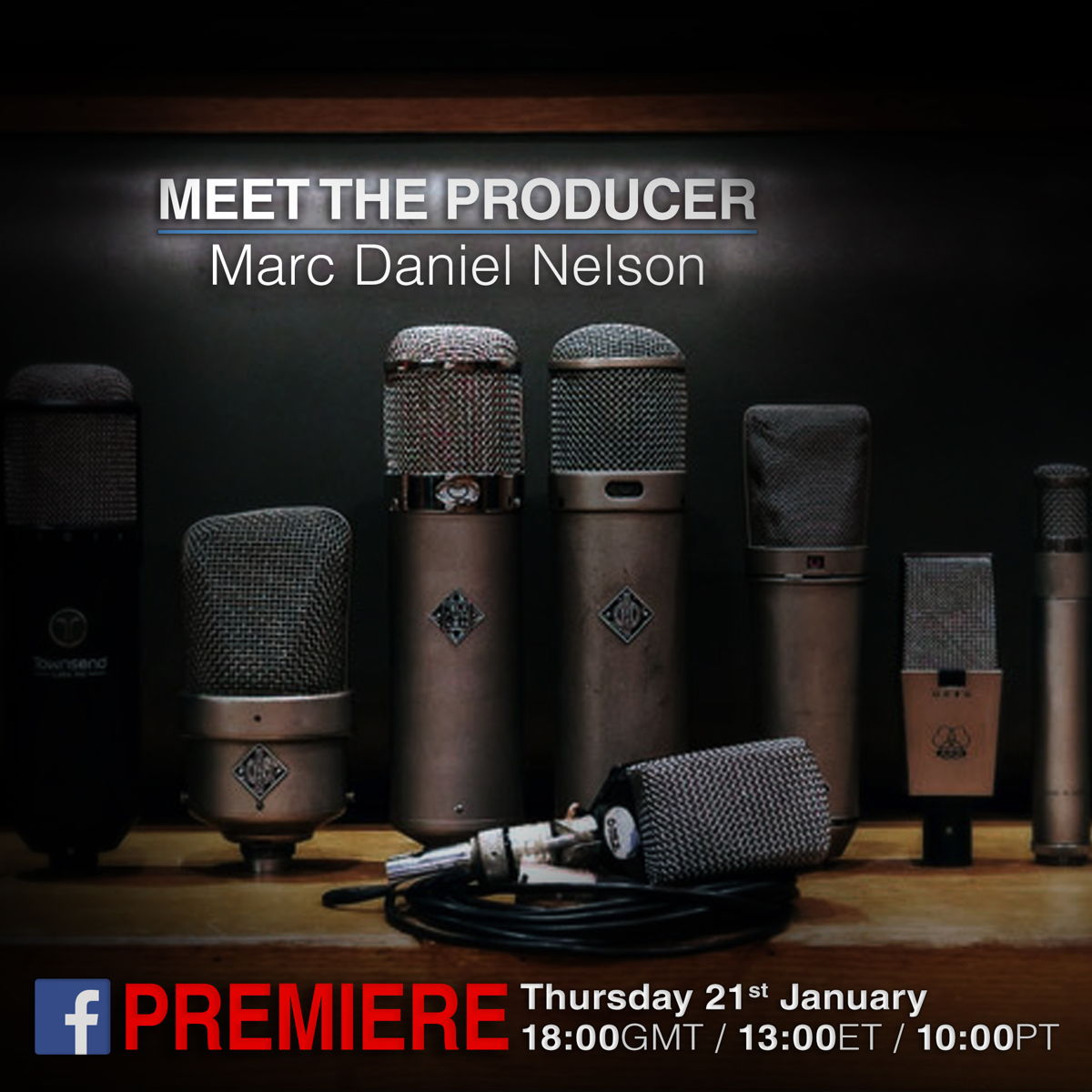 The Pro Tools session of 'Wonder' is available for free download. It includes all routing, automation, audio and processing: http://bit.ly/WonderPTSession
This session will be of interest to anyone looking to hone their craft in post-production, music for picture or content creation. Head over to the SSL Facebook page on Thursday, January 21st and Meet The Producer: Marc Daniel Nelson.
Film trailer 'Wonder' Pro Tools session download: http://bit.ly/WonderPTSession
SSL Facebook PREMERE link: http://bit.ly/MTPMDNReminder
About Solid State Logic
Solid State Logic is the world's leading manufacturer of analogue and digital audio consoles and provider of creative tools for music, broadcast, live and post production professionals. For more information about our award-winning products, please visit: www.solidstatelogic.com