Saint Gély-du-Fesc  - France - 27th April 2021 - Victory Amplification, working closely with Two notes Audio Engineering, announce the release of the V4 Kraken Guitar amp. This powered (inc. all valve preamp) pedal features Victory's valve feel, unique, class D power stage (180W @ 4 Ohms) with embedded Torpedo DynIR cabinet simulation and tone-shaping tools.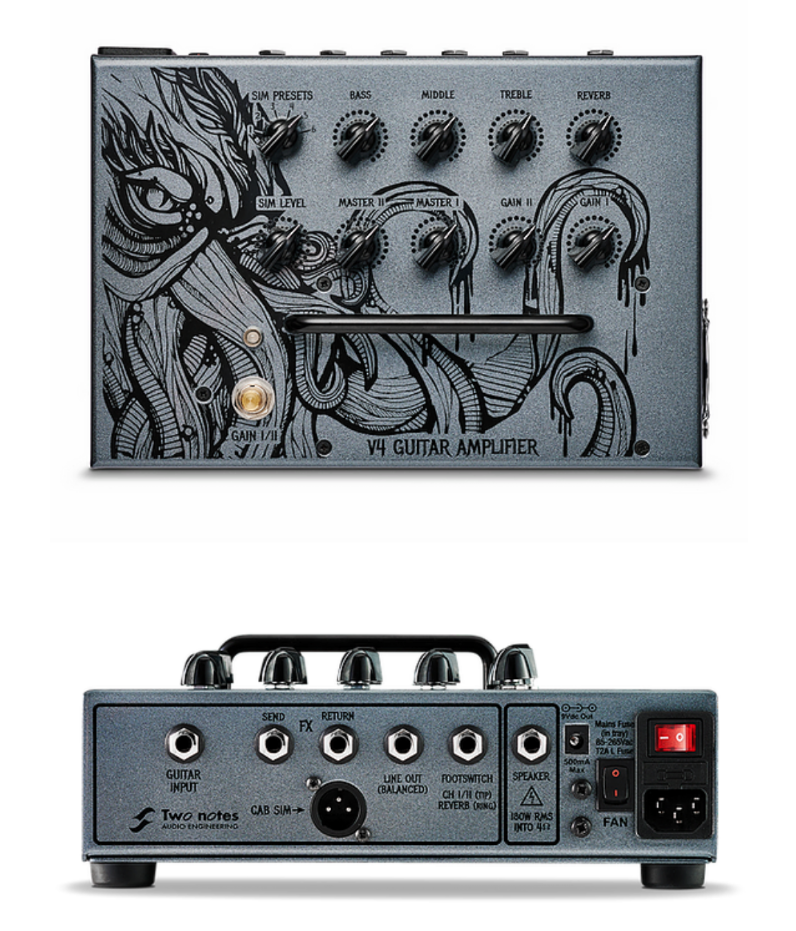 The Victory V4 Kraken Guitar amp (with the highly respected Kraken contemporary, articulate and powerful high gain tone) features fully featured Torpedo Remote embedded functionality, that allows players to elegantly and simply DI the amp straight to FOH (or DAW) and still retain their backline.
Two notes DynIR technology (fully controllable via USB Torpedo Remote), ships with a choice of 10 included Victory cabinets (and a further 400+ more available from the Two notes store), each with a choice of 8 microphones, dual mic'ing (front and back), studio-grade post effects (EQ and Enhancer) and the ability to save 6 presets.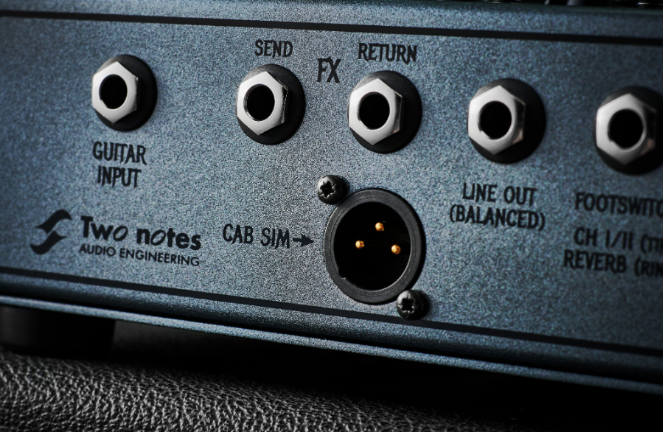 Martin Kidd - Victory Amps Chief Designer:'
After the success of the V4 Duchess Guitar amp, the Victory amps community kept asking 'Where is a Kraken version?' So here it is! With the V4 Kraken Guitar amp we wanted it to have all the best bits of the range, in a package that you could take with you everywhere!'

Guillaume Pille - Two notes Audio Engineering CEO:

'We are extremely excited to see the pedal-format Kraken V4 guitar amp be announced to the world. It has long been our vision that we work closely with the most exciting and forward-thinking companies in our industry, and with Victory, the pedal-format Kraken guitar amp is the perfect way to highlight this. With the fully embedded USB controllable Torpedo (featuring our DynIR technology), fans of the Kraken tone can now go direct to the board in any live and studio environment and be confident that with Two notes, their direct tone is going to be on point!'
Preamp valves: 1 x EC900, 3 x CV4014
Power output: 180W @ 4 ohms (approx 90W @ 8 ohms, 45W @ 16 ohms)
Features: Aluminium chassis, reverb, remote switching for channels, series FX loop, balanced DI out, Two notes embedded technology, 6 virtual cabinet presets.
TWO CHANNELS - FOOTSWITCHABLE: Two independent channels with controllable gain and master knobs to make dialing in tone simple and easy. Gain 1 has less gain compared with the high gain of Gain 2.
THREE-BAND EQ: Powerful bass, middle and treble controls to shape the tone. These also have an effect on the gain character and drive levels – just like in any valve guitar amp.
SIM PRESETS: The V4 Kraken comes with ten Victory DynIR Virtual Cabinets. There are 6 programmable presets (created by Rabea Massaad) that are switchable from the V4 Kraken. These can be edited and changed via Two notes Torpedo Remote (USB).
SERIES EFFECTS LOOP: Sits between the preamp and power amp. Run your time-based effects here for total clarity.
BALANCED LINE OUT & CAB SIM OUT: Send a direct feed to FOH or DAW. Can be used with or without a speaker connected. Cab Sim output works with Two notes DynIR virtual cabinets and imported 3rd party IRs.
180W @ 4 ohms. (Approx 90W @ 8-ohms / 45W @ 16 ohms)
Power requirements: Mains IEC
Size: 258mm (10.2") x 174mm (6.85") x 105mm (4.13') - inc. feet & handle
Weight: 1.7Kgs
SRP/MAP: £799 / €919 / $999
UPC: 5060462940745 (available exclusively from Victory Amps)