ORIGINAL GUITAR SYNTH, AVAILABLE NOW WITH INTRO PRICING
Paris, December 7th, 2022 - UVI releases PX Guitar Syn, an inspirational, modern take on an innovative yet obscure guitar and synthesizer combo from the late '70s, the GS and GR-500. Discover 300 hand-crafted presets created from a library of 30,00+ hardware samples, including fully-editable vintage synthesizer and guitar tones in a dual-layer configuration. To take it up a notch every sample has been run through a custom chain of our favorite vintage and DIY stomp boxes, and through the chorus section of an S550 Tape Echo, allowing you to change the tone anytime with the flip of a switch!  PX Guitar Syn is available now with a special introductory price of $49 / 49€ (regularly $79 / 79€) through December 18th, 2022.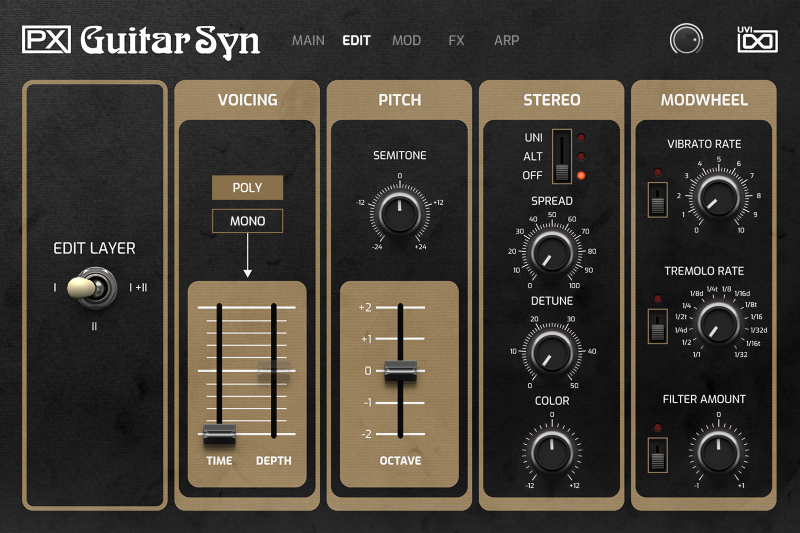 With a full complement of sounds including Bass, Bells, Brass, FX, Keys, Leads, Organs, Pads, Plucks, Polysynths, Strings, Sweeps, and more, all hand-crafted by UVI's sound design team in Paris, PX Guitar Syn delivers a fun, powerful, and versatile instrument. Take control of a familiar toolset, with per-layer ADSR envelopes, multi-mode filters, poly and mono mode with glide, modulation, studio-grade effects including 3-band EQ, drive, Thorus, ensemble, Phasor, digital delay, and Sparkverb, and a pair of feature-rich arpeggiators, giving you a featured and creative instrument brimming with charactered vibe.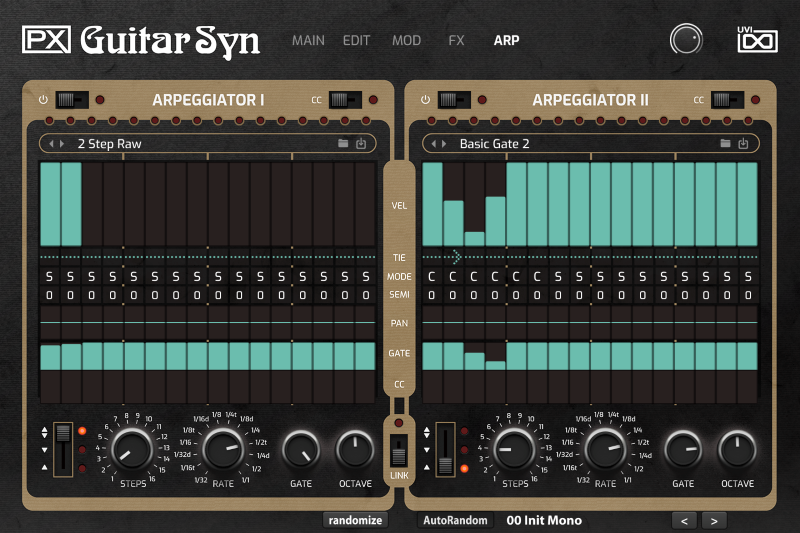 PX Guitar Syn offers native 64-bit standalone operation by way of Falcon or the free UVI Workstation, providing comprehensive support for all modern DAWs and simultaneous authorization on up to 3 computers or iLok keys.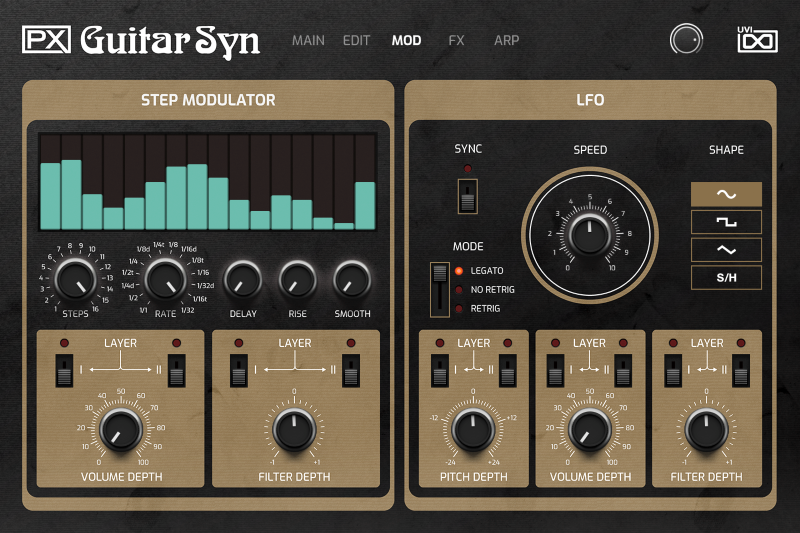 PRICING AND AVAILABILITY
PX Guitar Syn is available immediately at an introductory price of $49 / 49€ (regularly $79 / 79€)
through December 18th, 2022.
ADDITIONAL PRODUCT INFORMATION
Additional information on PX Guitar Syn is available at:
http://www.uvi.net/px-guitar-sy