One of the most successful British bands of the last decade, The Vamps are back and this time they're doing it on their terms, with the release of their Missing You EP. Entirely co-written and co-produced by the band, the EP will be available for preorder via Island Records today, April 4th. The EP will be available on all digital streaming and download partners and can be pre-ordered here.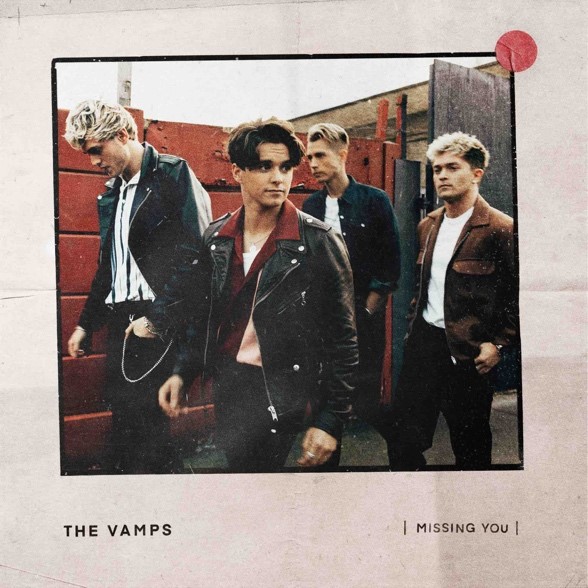 The four track EP features Right Now a collaboration with their friends, Krept & Konan, and this song is available on Spotify and to download now as an instant grat when the EP is preordered on iTunes. The other tracks featured are title track Missing You written by front-man Brad Simpson, Waves, which was written by bassist Connor Ball, and a special acoustic version of All The Lies (their recent release with Alok and Felix Jaehn). The EP marks the band, who are now all in their mid-20s, taking charge of the music and creative direction, and showing off their individual talents in songwriting and production.
All The Lies - The Making Of...

About The Vamps:
The Vamps are one of the most successful British bands of the last decade. They have gone onto have huge amounts of global success with over 2 billion streams worldwide. Their first two albums, Meet The Vamps and Wake Up, are both certified Gold in the UK. In 2016, they released All Night, a collaboration with Norwegian DJ Matoma, as their first single from their third studio album Night & Day. All Night quickly became their most successful single with 3.5M sales and 350M streams on Spotify alone. In 2017, they scored their first number 1 on the Official UK Albums Chart with Night & Day. They are also a force to be reckoned with on social media, with almost 6M likes on their Facebook, over 4.09M followers on Twitterand 2.5M followers on Instagram. They have continuously toured since their debut in 2012 and were recently announced as the first band to ever headline London's O2 Arena 5 years in a row. Later this month, they kick off their Four Corners UK & Ireland 2019 Tour.