Antelope Audio
We've been big fans of the Zen Tour interface for smaller project studios that demand pro-studio-quality sound and were excited to see the new Zen Tour Synergy Core added to the lineup of interfaces. This tabletop interface has Thunderbolt 3 and USB 2, four mic preamps on combo Neutrik jacks, four instrument inputs,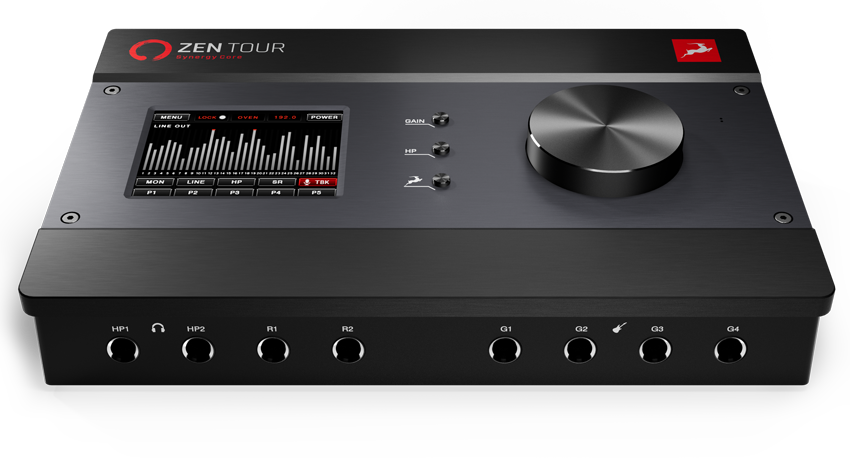 ADAT connectivity, and up to eight discrete outputs on DB-25. Synergy Core products have a ton of onboard DSP, and you can apply 256 included effects across 32 channels of i/o with ultra-low latency as the processing happens in the hardware and not on your computer's CPU. Monitor outputs have 130DB dynamic range, too, making this truly a studio interface you can take with you.
---
Audix
Audix introduced their Performance Series Wireless this year.  The Audix H60 handheld transmitter can be used with their OM Series dynamic mics or VX5 Condenser mic. Some of its features are a metal housing and modular antenna design as well as a soft mute switch. The Performance Series receivers have a contemporary rack-installable, rugged design with intuitive menus. The R41 receiver has an operating range of 300 feet while the R61 receiver has an operating range of 450.  Some of their similar features include: high contrast LCD display, choice of balanced XLR or ¼" outputs and one-touch auto scan searches for clear channel.
Also available in the Audix Performance Series Wireless are the R42 an R62 dual system housed within a durable rackmount receiver.  Both operate with one set of antennas and one power supply.  Four dual systems may be used with one ADS48 antenna distribution system.
---
Austrian Audio
Get ready to know Austrian Audio's name, because, for all intents and purposes, this is "Vintage AKG." Just under three years old, the company began when AKG offices closed in Vienna and the brand hired 22 former employees to provide their expertise to the fledgling company. The AKG brand remains as part of the Harman family of products, while Austrian Audio is a boutique microphone builder that can leverage AKG's history directly.
| | |
| --- | --- |
| | |
This year they offered the OC818 and OC18 large condenser mics. They each boast a handmade CKR12 ceramic capsule. The OC18 is a classic cardioid, single diaphragm mic with factory calibrated bias voltage. The OC818 is a multi-pattern, dual-output condenser mic with optional wireless control over its settings via a Bluetooth dongle and PolarPilot app.
---
Avid
What's another NAMM Show without another update to the industry-standard DAW, Pro Tools? While various incremental updates have been introduced over the course of the year, the new Pro Tools 2020 release has a long-requested new feature: Folder Tracks! You can now take tracks in your Mix and Edit windows and roll them up into nestable folders, which can be color-coded, to reduce clutter in your visual workspace. 
The new Pro Tools | MTRX Studio interface is a central hub for connecting your studio gear to a Pro Tools HDX system. It has multiple i/o options including 16 analog line ins on DB-25, up to 16 channels of ADAT, Dante, plus a pair of preamps on XLR and a pair of instrument inputs on ¼" designed in partnership with  DAD (Digital Audio Denmark).

---
Eventide
What could be better than having an H9000 in your studio? Well if you've got a Pro Tools studio, then the Pro Tools|HD Expansion Card is just what you've been waiting for, delivering full hardware and software integration directly into Pro Tools HD.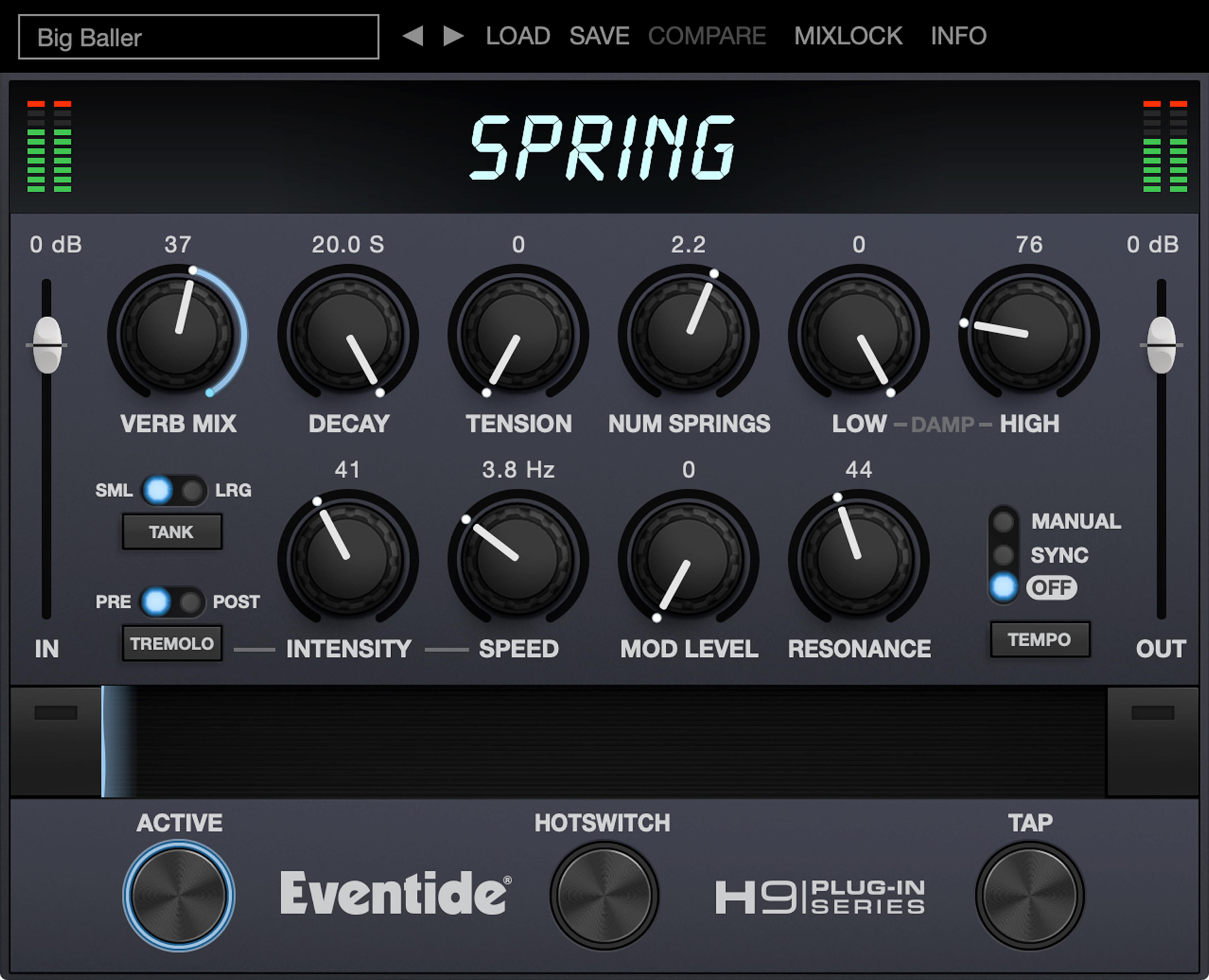 Covered elsewhere in our coverage is the new modulation algorithm added to the popular H9 pedal, but engineers will appreciate the new Spring reverb plug-in, that adds Eventide's spring reverb to a DAW near you. It also provides tube amp-style tremolo effects.
---
Focusrite
The brilliant engineers at Brainworx are at it again, and the bx_console Focusrite plug-ins (what a name!) provide fantastic emulations of the classic Focusrite ISA 110 Equaliser and ISA 130 Dynamics Modules that were key components in the classic Focusrite Studio Console. If you can't afford to add some ISA-range hardware to your studio, and a large-format console is a bit out of reach, these plug-ins look like a great addition to your mix collection.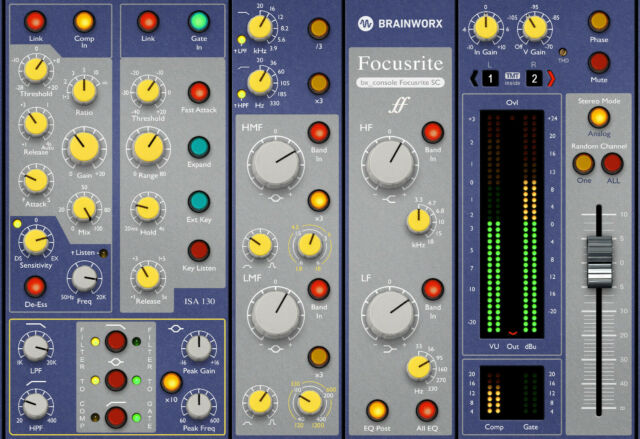 If the ISA range is within your reach, check out the upgraded ISA 828 Mk II! Audio specs are the same classic goodness, but there is a new, lower-noise power supply and Dante support via the optional ADN8 A-D card for the ISA 828 MkII (and ISA 428 MkII). It provides ADAT Optical, AES3, and Dante connectivity at rates up to 24-bit/192kHz.

---
Genelec
Genelec showed its new, highly advanced W371 "frequency extender" loudspeaker system, as well as their new 8351B and 8361A near and midfield monitors.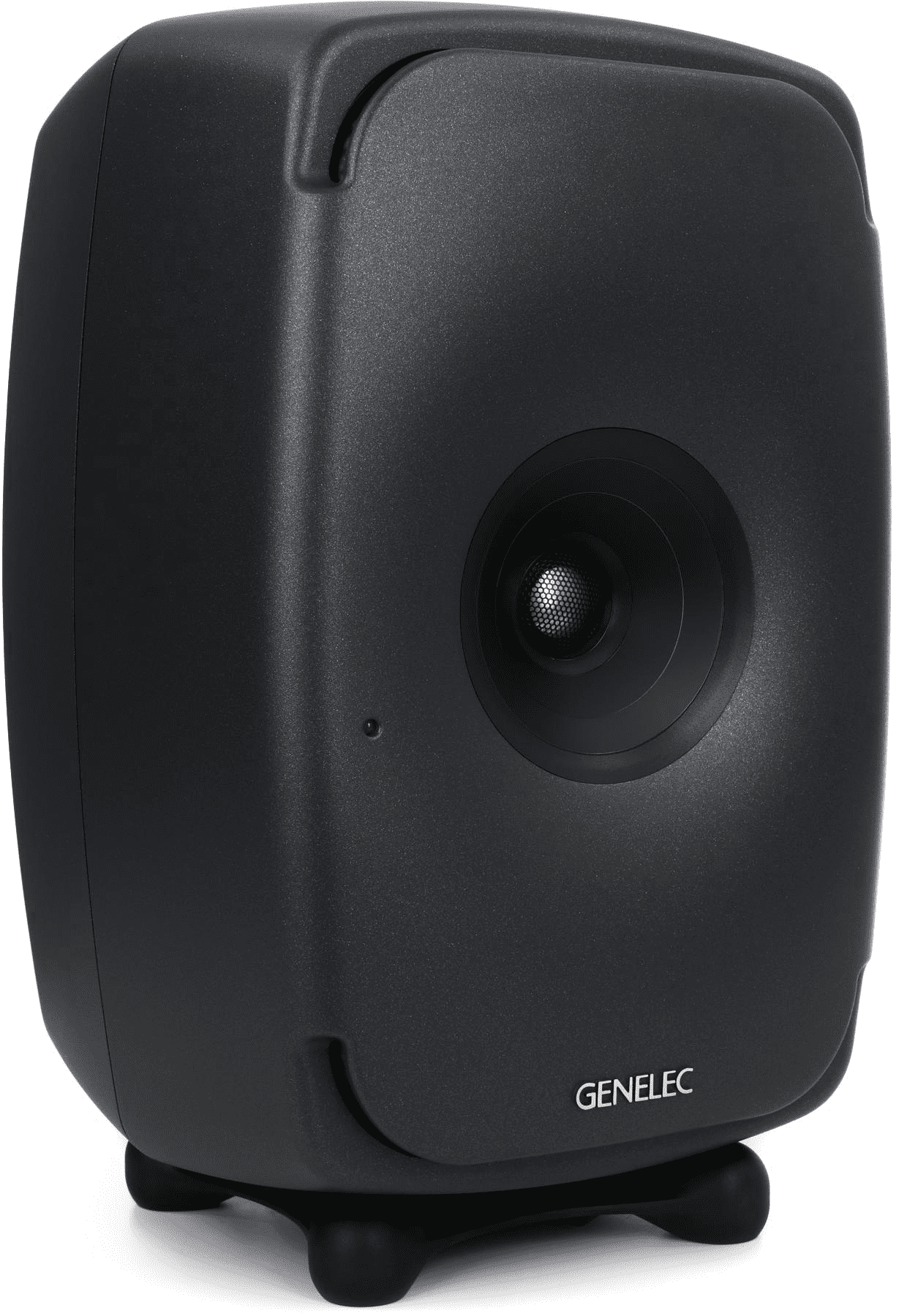 Not to be confused with your typical subwoofer having a cutoff frequency at around 150Hz or lower, the W371 can go up to about 500Hz and incorporates advanced capabilities including the ability to "steer" low-frequency audio toward the listener and away from room boundaries, essentially minimizing the often detrimental low frequency affects small to medium-sized rooms can impose on a monitoring environment. When integrated with the new 8351B, 8361A, or previously released 8341 monitors, and utilizing Genelec's SAM room correction technology, the 83XX series paired with the W371 can serve as a highly accurate monitoring solution all the way down to, and below, 20Hz in less than ideal rooms.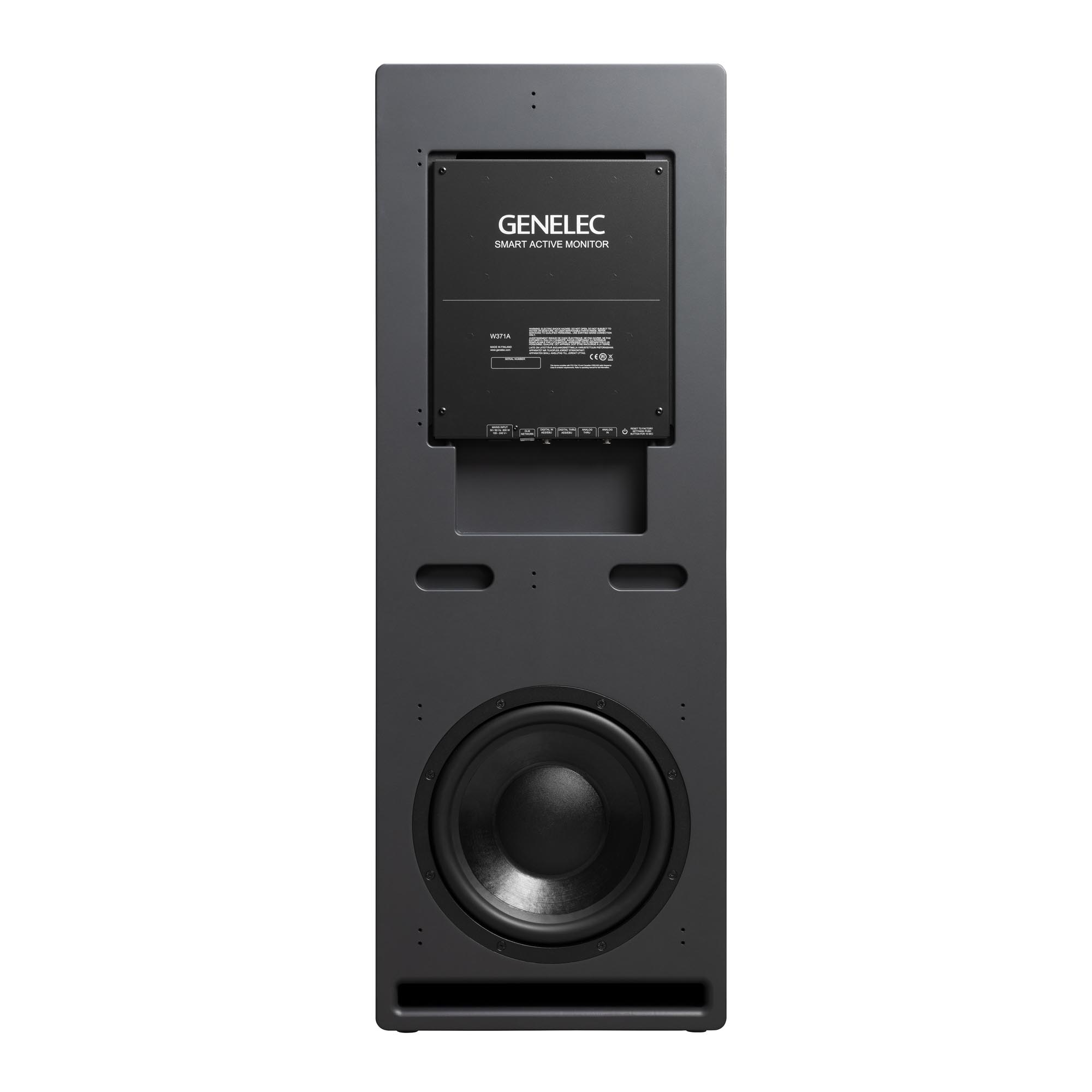 ---
Manley

Manley has been hard at work integrating their newly designed and advanced switching power supply into several of their existing units, the latest of which is the US-made (like all Manley products) Massive Passive EQ. This new power supply is said to provide many benefits including lighter weight, higher versatility, reliability, and better sound.
---
MXL
MXL's Revelation II Variable Pattern Tube Condenser Mic is an update to an already excellent studio tube microphone. The mic features multiple polar patterns: cardioid, omnidirectional, and figure-8, but a continuous control knob lets you dial in any position within these pattern types. Some other notable features are the 6-micron diaphragm and hand-selected EF86 Pentode tube. The Revelation Solo (reviewed here)  is one of our most beloved studio mics, so we are particularly excited about this new addition to the family.

MXL also released a fun, limited edition range of condenser mics.  They call it their Greetings From California Series and it features some fun re-styling of a few of MXL's best selling condenser mics, with colors inspired by California's beach and surf culture.  If you've been looking into the MXL 990, 770, or Tempo USB, these limited versions may add just the right vibe for your home or project studio. 
---
RME
On display at the RME booth were the new AVB-based (Audio Video Bridging) converters, offering integration with this newer de-centralized, highly reliable form of audio and video networking. Three new units were on display: The half-rack AVB Tool, the 12Mic, and the M-1610 Pro, all of which incorporate RME's latest and greatest converter technology, which is on par with their flagship M-series converters. All three units were slated to be released in the first quarter of 2020.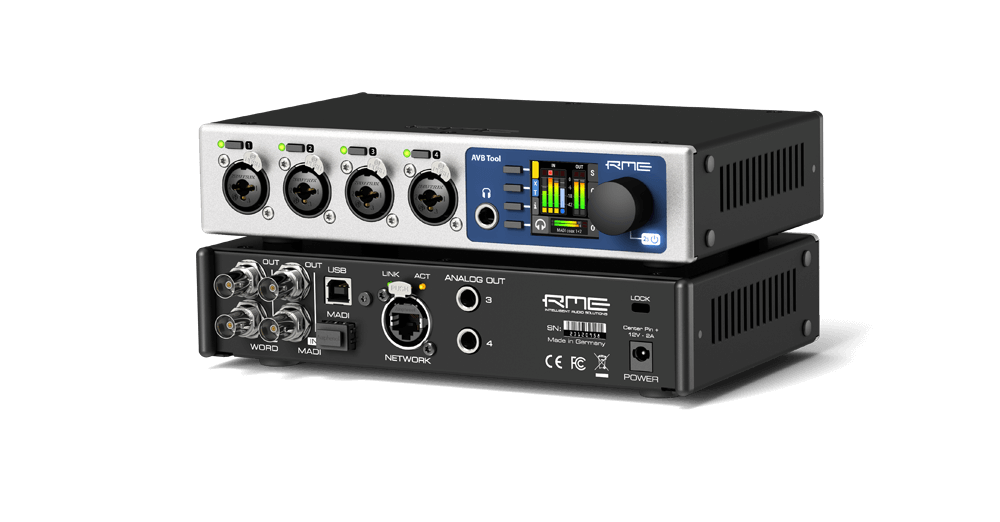 The popular and well regarded RME Babyface USB audio interface has been updated in the Babyface Pro FS. The new Babyface is a 24-channel, 192 kHz, bus-powered USB interface that features ADI-2 Pro SteadyClock FS technology for the best digital format conversion. Additional features include a new +19/+4 dBu switch on the bottom to directly make changes. The new Babyface Pro FS includes the familiar TotalMix FX mixer software and TotalMix Remote but also includes a number of plug-ins including S-Gear amp simulation software, Gig Performer, and more.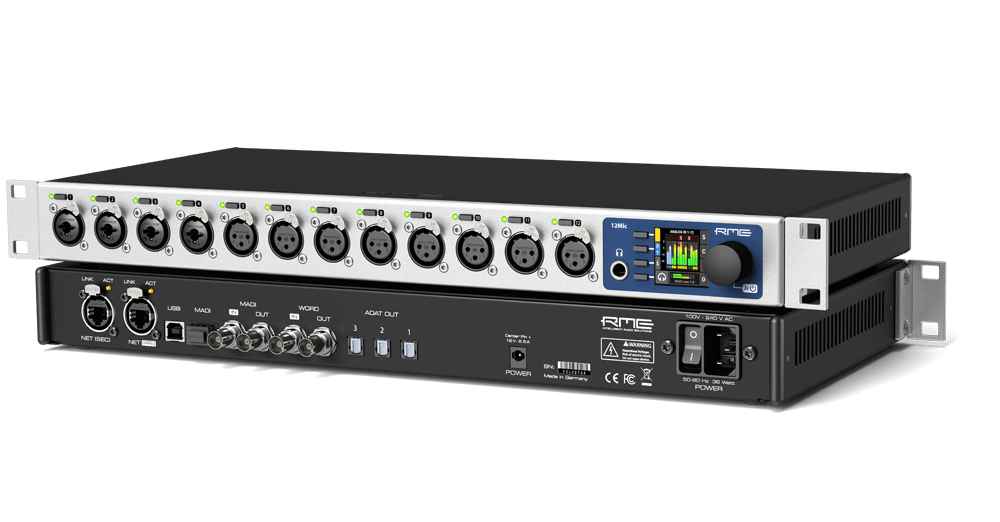 ---
Samson
Samson's Concert 288m Dual Channel Handheld System is perfect for occasions when two wireless mics are needed but you don't want to invest in two discrete systems. The tabletop micro receiver is easily portable and features dual-balanced XLR outputs plus ¼" and 1/8" mix outputs. 100 different channels are available to choose by touching the scan button.  The handheld transmitters have dynamic mic capsules with a super-cardioid polar pattern. There is also a pneumatic capsule shock mount to cut down on handling noise. Two AA batteries are used for up to eight hours of performance time.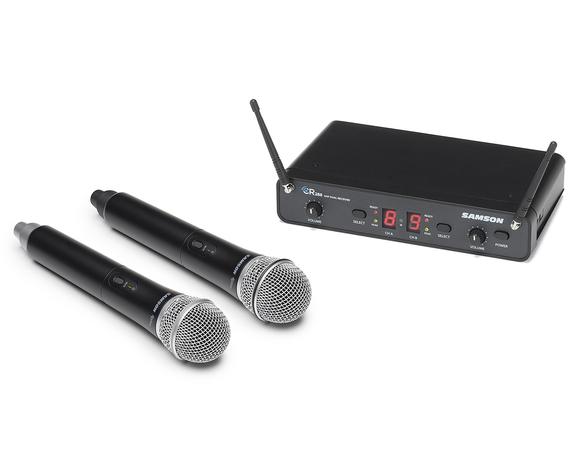 ---
Sanken
You may have not heard of the name, but Sanken is a high-end and innovative microphone manufacturer out of Japan. Their faithful users include engineering legends like George Massenburg, who has said his go-to microphone for drum overheads was the Sanken CU-44X. They displayed their latest creation, the CUX-100K super wide range microphone this year at NAMM 2020, which has a usable frequency response up to 100kHz and is tailored toward high sample rate recordings. However, unlike the CU-100K, the CUX version has three selectable polar patterns: Cardioid Near, Cardioid Far, and Omni. Not immediately obvious to some, but sampling at very high rates along with a microphone and recording chain that are capable of capturing ultra-wide bandwidth will result in full range recordings when downsampling over multiple octaves.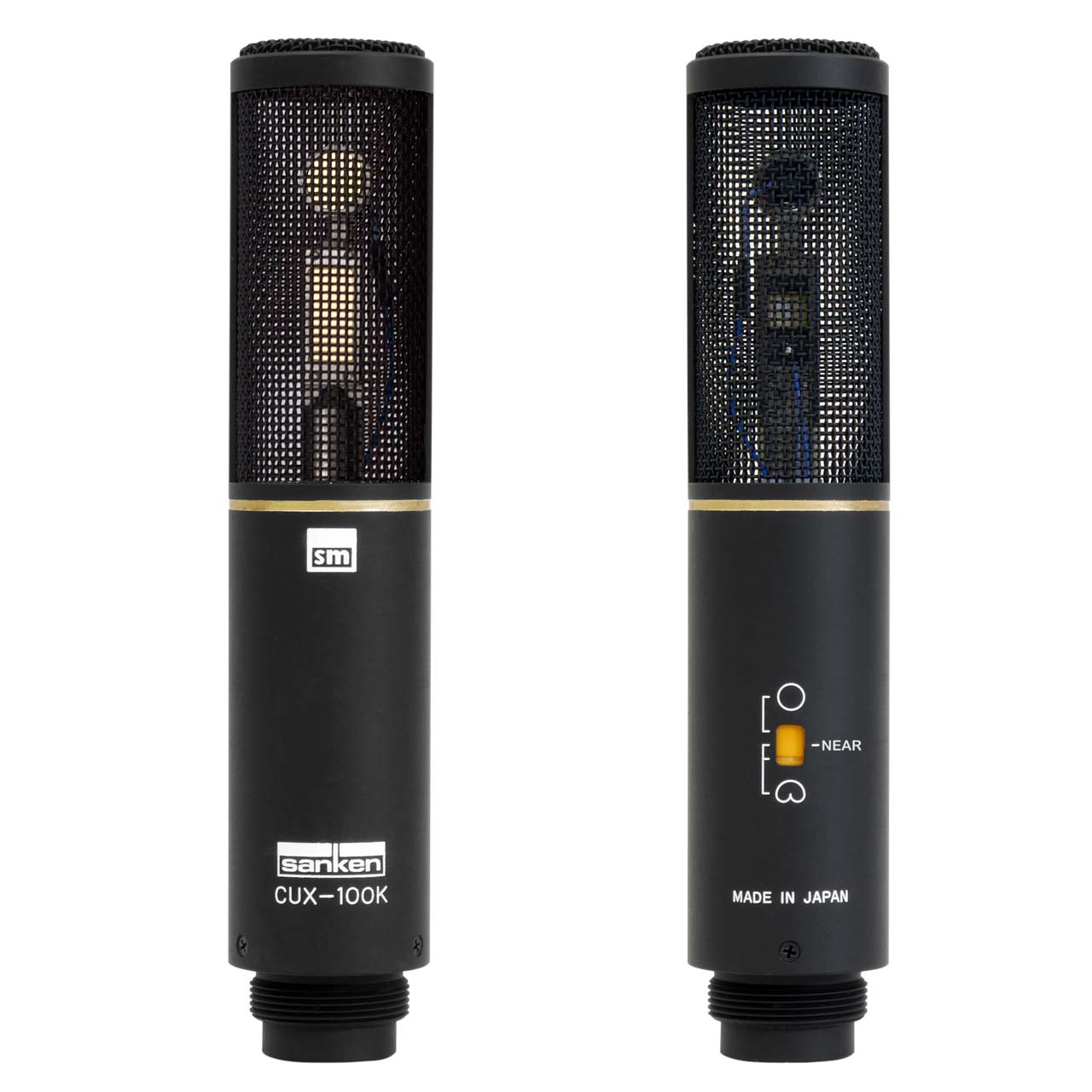 ---
United
United introduced the UT FET47, a classic solid-state condenser microphone built by recording engineers in the USA. It features a Cinemag transformer made from a "striped core" of interleaved sets of high nickel and steel laminations. Although the transformer is not a smaller and inexpensive one, United attests that they were not willing to compromise. Designer and manufacturer, Eric Heiserman, created the custom Heiserman HZ-series capsule for the UT FET47. It is a newer version of the K47 German capsule design that boasts being open, articulate and three dimensional. UT FET47 is also made from vintage polystyrene capacitors and new-old-stock FETs. United spent years researching and developing a microphone that it hopes will deliver the vintage sound you have been looking for at an affordable price.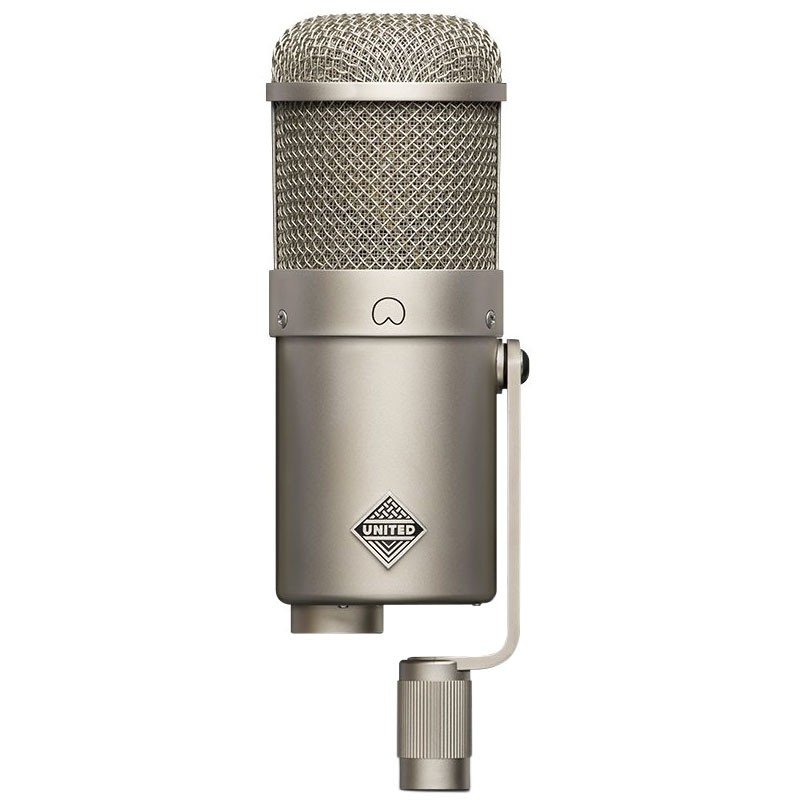 ---
Vochlea Music
An interesting find in Hall E this year was Vochlea Music's Dubler Studio Kit which enables you to use your voice as a live MIDI controller! No matter what DAW you own it will be compatible. How awesome, to be able to simply hum a part and have it converted to an instrument of your choice!  It even works with non-vocal sounds such as clicking, clapping or tapping. Dubler Studio Kit comes with software and a low latency custom USB mic.