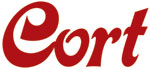 SEOUL, SOUTH KOREA — The modern acoustic player can't be confined creatively, which is why Cort Guitars thought outside the box with the new Cut Craft acoustic-electric. The Cut Craft implements cutting-edge acoustic design concepts with traditional materials and old-world master craftsmanship for an acoustic-electric that defies categorization. With the Cut Craft, fingerstyle players will benefit from an acoustic-electric that's specially designed and crafted for maximum performance.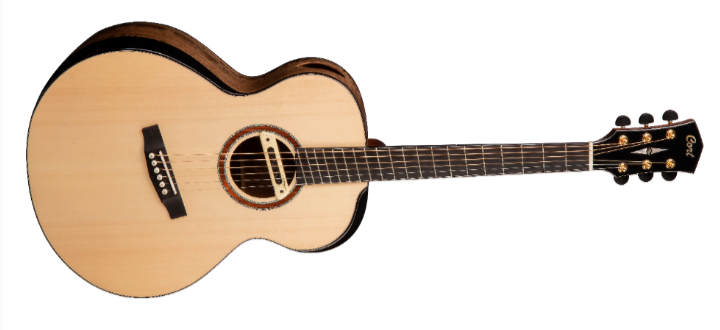 The Cut Craft's thoughtful design translates to excellent ergonomics for an improved playing experience. One of this guitar's standout features is the 25'' to 25.5'' multi-scale length, which conforms to the movement of the hand up and down the neck. The player's wrists and fingers naturally follow the layout of the frets from the low to the high register of the fingerboard. Unlike a traditional cutaway, which has been known to compromise tone, the Cut Craft's cutaway bevel and body bevel are meticulously laid out to not only provide comfort for the player's picking arm, but also to retain the acoustic properties of the body.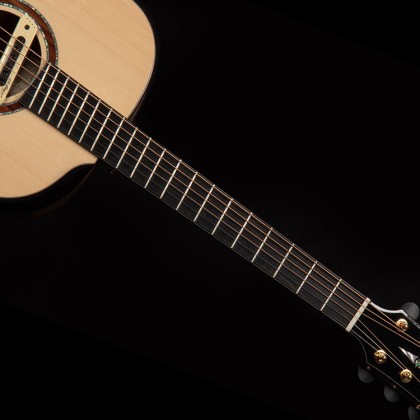 The premium woods featured on the Cut Craft's small jumbo body offer a richness of ethereal overtones. Cort chose a solid European spruce top for its bell-like clarity over a broad sonic spectrum, which is ideal for both sensitive fingerstyle playing and relaxed strumming techniques. The back and sides are made of a master-grade solid myrtlewood. Myrtlewood's figuring improves with higher grades, and the Cut Craft features the highest grade possible. This tonal wood offers a bright yet smooth and warm sound, with powerful clarity on the high-mids for excellent articulation. The Cut Craft features Cort's hand-scalloped X-bracing as well as its Natural Glossy sonically enhanced UV finish.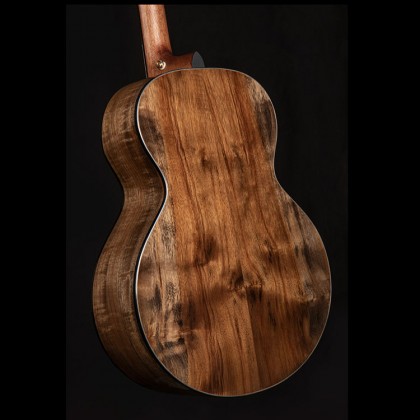 To translate the Cut Craft's acoustic resonance, Cort selected the L.R. Baggs® M80 Pickup, which was developed specifically with fingerstyle players in mind and has superb sensitivity to capture all the nuances of string vibrations. Assisting the pickup is a strategically placed sound port on the side of the Cut Craft's body. The sound port affects the body's Helmholtz resonance, enhancing the dynamics and treble of the acoustic tone and allowing the player to better monitor the guitar's natural sound during performance.
A double-lock neck joint connects the Cut Craft's 20-fret mahogany neck reinforced with walnut. Along with the double black bevel, the ebony fretboard and bridge stunningly contrast the pau ferro-with-abalone rosette and diecast gold tuners on the headstock.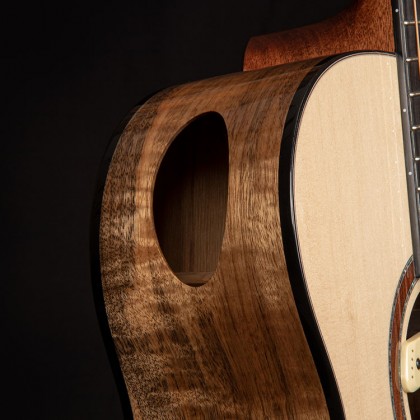 From top to bottom, the Cut Craft bridges the gap between modern and traditional with its accessible design and high-quality acoustics. These specialty features are available without the high-end price tag, at a MSRP of $2,149.99 (w/ case).
Learn more about the Cut Craft and other uniquely designed Cort guitars at www.cortguitars.com