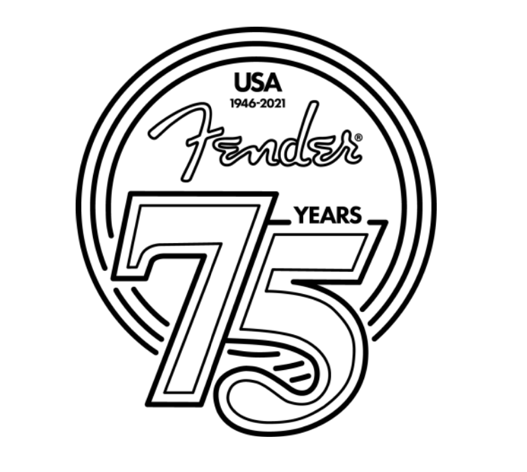 Pre-Orders Begin In Japan May 25 For Fall 2021 Shipment, Then Opens Up to Fans Around The World Early 2022
FFXIV "Musical Instrument" System Updated For Fans To Play FINAL FANTASY XIV STRATOCASTER® guitar In Game
TOKYO (May 17, 2021) — Fender Music Co., Ltd. ("Fender") announced the new release of the FINAL FANTASY XIV FENDER® STRATOCASTER guitar" in collaboration with Square Enix Co., Ltd. ("Square Enix").The "FINAL FANTASY XIV STRATOCASTER®"($3,499.99 USD, £3,199.00, €3,499.00, $6,499.00, AUD, ¥396,000 JPY) is a limited-edition electric guitar developed in collaboration with Fender and the Square Enix team as a special project for Fender's 75th anniversary. The physical features, playability, and sound of the exquisite Stratocaster® guitar all come together to mirror the world of FINAL FANTASY XIV. This limited-edition, Made in Japan guitar will be available for pre-order in Japan from Tuesday, May 25, 2021, shipping Fall 2021. Fender will begin to take pre-orders for the Americas, EMEA and Australia in late 2021 and ship in early 2022.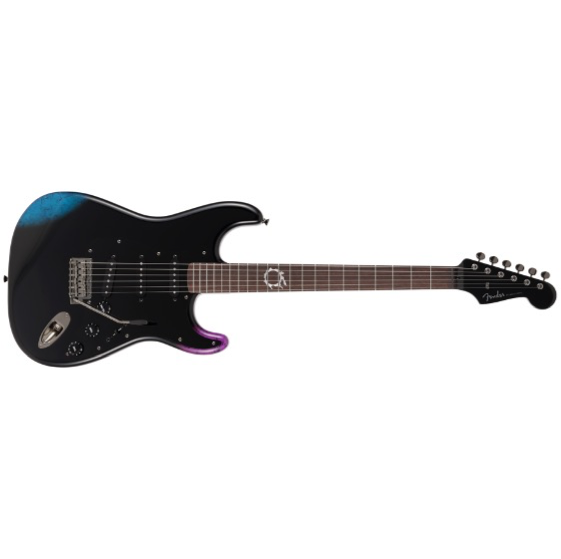 Starting May 25, the "FINAL FANTASY XIV STRATOCASTER®" will be added as a new electric guitar feature on "the Performance System" in FFXIV Patch 5.55. With this new upgrade to the musical instrument playing system, users will be able to enjoy a wide range of sounds that vary from clean tones to unique distorted tones of an electric guitar and perform with special playing methods, such as pick sliding and muting. More details will be available on the patch 5.5 website here. In addition, the "Aetherolectric guitar" will also be available at the playground "Gold Saucer," allowing fans to enjoy the sophisticated look of the FINAL FANTASY XIV STRATOCASTER® guitar as a home furnishing in the game. Furthermore, the guitar is equipped with an in-game job called "Bard," which allows players to use special skills.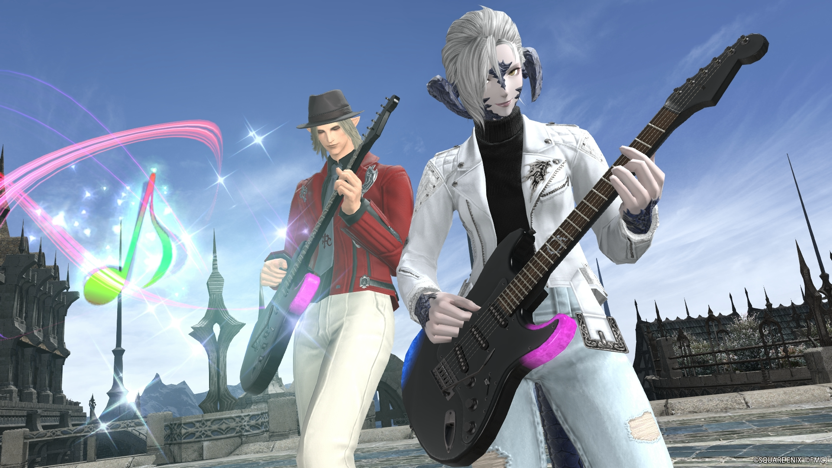 Developed in collaboration with the FFXIV team, the limited-edition Final Fantasy XIV Stratocaster® captures the originality, style and excitement of one of the world's most popular online role-playing video games. This incredibly unique Stratocaster is dressed in all black with a body that features translucent sections of blue and purple "crystals" designed to mirror Crystals of Darkness and Light, key thematic elements of the game. The guitar features a maple neck with a slim "Modern C" shape that fits comfortably in the hand. A 9.5" radius rosewood fingerboard with narrow tall frets affords precise fretting and choke-free bends. Crystalline, warm and touch-sensitive tones are made possible via a trio of V-Mod single-coil Strat pickups while a "limit break" (a special ability used in FFXIV) switch takes the form of a push-push tone pot that puts the bridge and middle pickups in series for beefier sounds.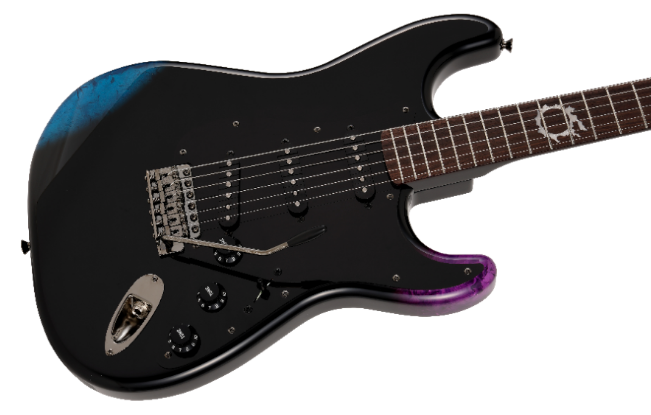 The FFXIV Stratocaster is highlighted with special game badging in the form of a meteor symbol inlaid into the 12th fret and a numbered neck plate decorated with the Final Fantasy XIV logo. Another special badge featuring both Fender and FFXIV logos adorns the front of the included vintage-style hardshell case. The guitar also comes with a special book containing a numbered certificate and an exclusive FFXIV illustration card made by Square Enix.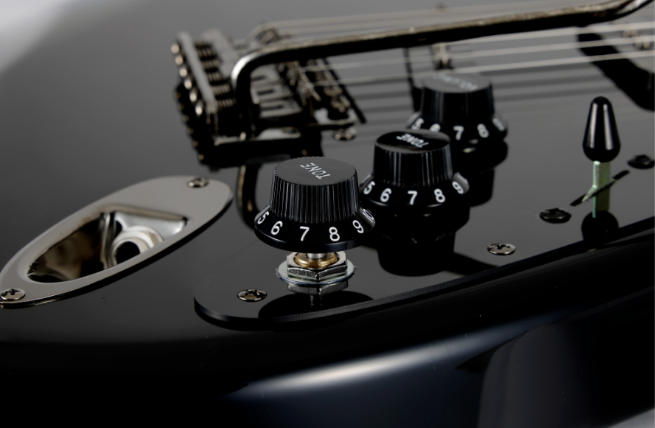 Pre-orders start May 25, 2021 in Japan and will be closed once limited quantities are sold. Fans and players alike can purchase the guitar from the FENDER® SHOP in MIKI GAKKI AMERICAMURA, Authorized Dealers – and on launch date – the FENDER®OFFICIAL STORE. Advance reservations are not accepted at the FENDER® online shop. Shipments for the "FINAL FANTASY XIV Stratocaster®" in Japan are scheduled for late Fall 2021 and the guitar will also be sold overseas.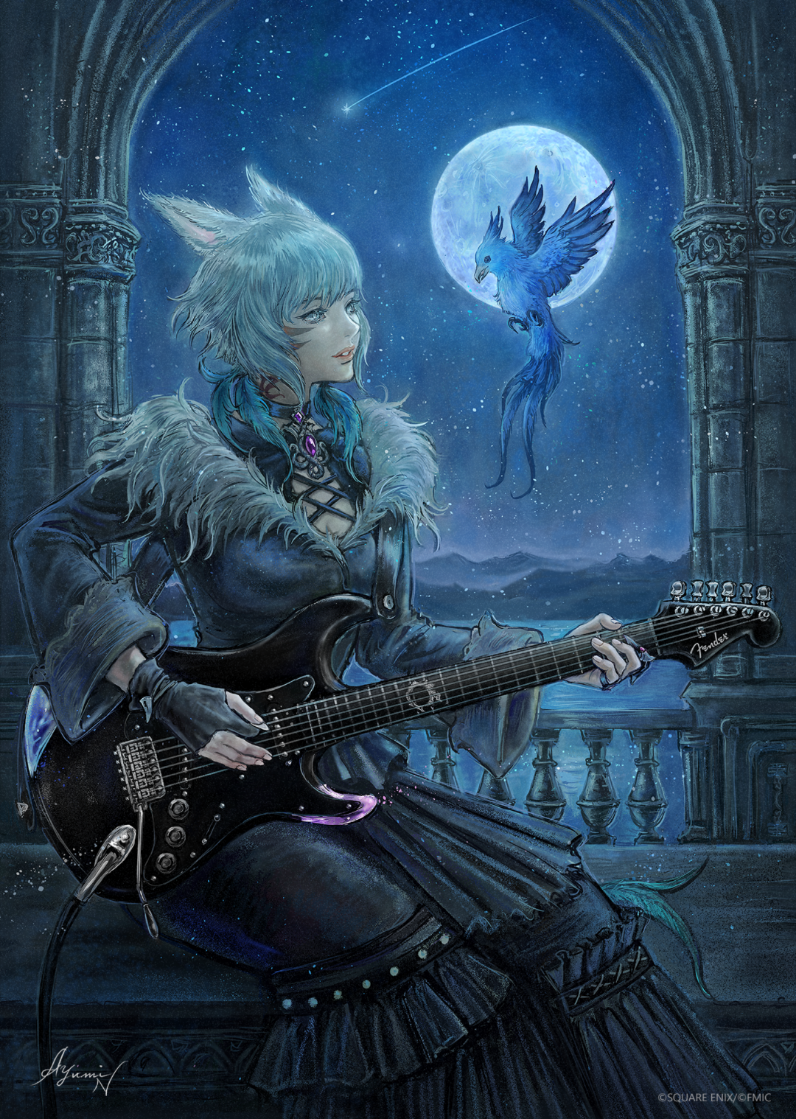 For more information visit Fender.com
More on FINAL FANTASY: