Season's Greetings and Happy New Year
As 2019 comes to an end and we prepare for the Roaring Twenties all over again, it's time to take a look back at some of the best things that happened in music and with musical instruments. Starting with music… wow! 2019 saw a ton of great new music being released, even if the majority of it never found its way onto mainstream radio or satellite in the USA. We're the first ones to admit it: the music industry in the USA sucks. Our radio and satellite stations are controlled almost entirely by corporate entities getting paid to ram major label, disposable, pop down our collective ear canals. Sure, every now and then a few gems stand out in that mainstream arena, but most of the really good stuff requires a deeper dive across the Internet and social media to discover.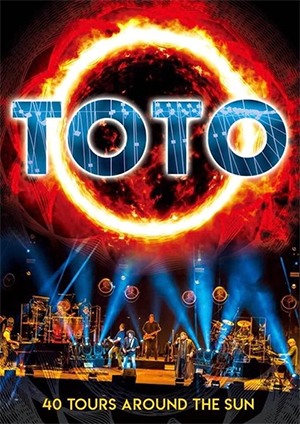 Here are some top picks from 2019 for the music lover inside each and every one of you:
Toto, 40 Tours Around The Sun. In a year that revealed our beloved axe-master Steve Lukather announce the end of Toto, at least we're treated to this fantastic concert gem on all popular video and audio formats. This 2018 concert performance from Amsterdam features a stunning performance by the band's final touring lineup and includes both the band's greatest hits as well as some rarely performed deep cuts and a pair of new songs that were recorded for the band's latest Greatest Hits album, 40 Trips Around The Sun.
And if you can't get enough of Luke, he's once again touring in Ringo Starr's All Star Band. Lukather played all over Ringo's new album (guitar and piano), What's My Name, and tracks like the fantastic "Magic" sound like Toto playing a classic Beatles tune. If you want to listen to a timeless sounding record that follows no trends whatsoever, What's My Name is a breath of fresh air worth a listen with a cast of great players and guests (including Sir Paul, too)!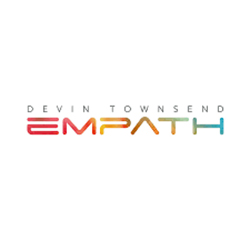 2019 was a banner year for progressive rock and prog metal, with numerous amazing releases. Devin Townsend's solo outing, Empath, sounds much like other Devin Townsend Project releases, and has a delightful blend of heavy metal fused with '70s pop, theater, choir, and more, all expertly woven together by this musical genius.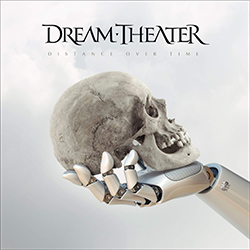 Dream Theater's Distance Over Time was one of the band's strongest prog metal releases, and for fair-weather metalheads who couldn't embrace 2016's rock opera, The Astonishing, it was a return to form. Fans of this band's virtuosic performances will not be disappointed.
If you want this style of prog metal served up with a bit more melody, look no further than the eagerly welcomed new release from Italy's Mind Key, Mark III – Aliens in Wonderland. For newcomers, Mind Key straddle a line somewhere between Dream Theater and Pagan's Mind. And if you want to hear some female vocals delivering a stunning performance over a smart blend of modern hard rock meets theater, the new The Murder of My Sweet record, Brave Tin World, is a must-listen. Meanwhile, there was plenty of excitement surrounding the new Sons of Apollo record, MMXX, and while not quite as catchy the other prog metal and metal releases in our list, it certainly earns an honorable mention.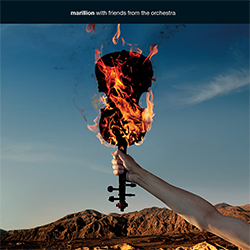 Fans of melodic progressive rock music need look no further than Marillion's With Friends from the Orchestra. This truly brilliant sounding record features the band re-recording many of their finest songs with a string quartet front and center in the mix. Other notable prog releases worth checking out include Waiting For Miracles from The Flower Kings and the debut from Patter-Seeking Animals, which features past and present members of Spock's Beard. And if you're looking for some incredible concert events to watch in your home theater (besides the Toto show we've already convinced you to buy), don't miss Steven Wilson, Home Invasion: In Concert at the Royal Albert Hall, and Ayreon Universe: Best of Ayreon Live.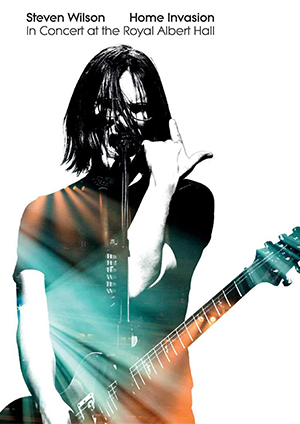 Bands featuring legendary musicians from the '80s had a strong showing this year as well. The End Machine is a great AOR/metal band whose debut, eponymously titled release features George Lynch, Jeff Pilson, and Mick Brown, but rather than sounding like a Dokken re-hash, this one has a fresh sound that delivers familiar-enough sounding classic hard rock served up in a more contemporary style.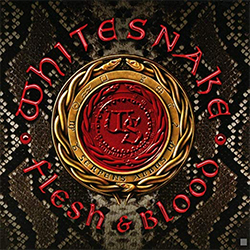 Other notable hard rock releases included Whitesnake's infectiously catchy Flesh & Blood. Reb Beach's songwriting contributions here definitely infuses the classic Whitesnake sound with enough of a new influence to affectionately call this release "Wingersnake." Things get even bluesier on Burning Rain's Face the Music. Yes, the name is a blast from the past, and Doug Aldrich finally found the time to put a third record out from this supergroup, now featuring some formers members of Slaughter and Y&T. If you can't get enough of Doug's playing, there are great new releases to check out from Revolution Saints and Dead Daisies, too. And rounding out our favorite classic artists reinvigorated would be this year's new Starbreaker record, Dysphoria, which features legendary metal vocalist Tony Harnell in a very TNT-inspired musical ensemble.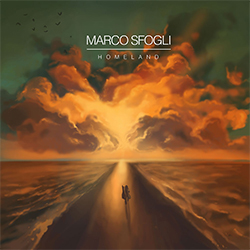 For instrumental guitar and fusion-driven rock, look no further than Marco Sfogli's 2019 release, Homeland. With all of his work in the prog metal band, Icefish, we were thrilled that he found time to put out another stellar instrumental record, once again featuring familiar contributors including Icefish's Alex Argento and Andrea Casali.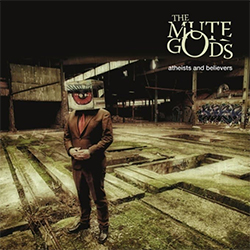 In the alternative genre, we'll skip the mundane stuff you hear on radio in the USA masquerading as "alt rock," because the two finest releases here would be (in our books): In The End, the final release from The Cranberries, is an emotional one to absorb as the late Dolores Riordan shares some of her final pain through lyric. The record is every bit a Cranberries record, sure to delight any fan of the group. And our other praise goes to The Mute Gods for their second release, Atheists and Believers. Prog rock bassist Nick Beggs has an exceptional alternative rock project that features his vocals as well as his playing in a very different context from what we're accustomed to in the Steven Wilson band. Prog and indie rock fans alike will really love this record.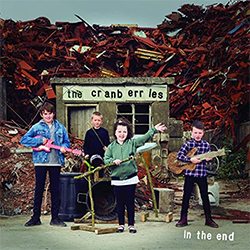 Next up… favorite gear to make music with!
Every year, instrument manufacturers besiege us with updates of old products and a slew of all-new releases. Across the board, there were exciting developments and bits of gear we couldn't wait to put into our live rigs and recording studios.
There are always a ton of fabulous new guitars to play, but this year's favorite has to be the new Fender American Ultra Stratocaster. Why? Honestly, we thought that the Fender American Elite Stratocaster, released in 2016, was the ultimate Fender Strat. It had a fast, compound radius neck and other modern appointments like locking tuners, a modern (and stable) tremolo system, a sculpted neck heel for easier high-fret access, and refined 4th generation, noiseless pickups that delivered classic Fender tone without the single-coil hum. But Fender took things even further, and the new Ultra has an even thinner neck heel combined with a rear scoop of the body's lower horn to create boutique-guitar-like upper fret access, and the new fret treatment gives the guitar a slightly more vintage, worn-in feel while still preserving the fast play of a compound radius neck. These subtle changes make a big difference in the instrument!

This year's guitar amplifier of choice is a product that is convincing many players to leave their prized tube amps at home… or in storage! Fractal Audio's Axe-FX III delivered improvements in all aspects of operation and tone, and the Axe-FX models that came before were already sounding great. We're not all sold on replacing our live rigs with modelers (some of our editors are), but in the studio, there's just no way anyone would tell your Axe-FX III from the "real" amp in your collection. You do have an amp collection, right?

Special accolades go to the fabulous KSR Ceres 3 Channel Preamp Pedal. It's a fantastic guitar preamp stuffed into a pedal. Pair it with a tube power amp and you can have gorgeous KSR tone at a bargain price, or pair it with a power amp and IR-loading, cabinet modeling pedal like a Two Notes C.A.B. and have a compact, all-on-the-floor solution that straddles the analog and digital worlds.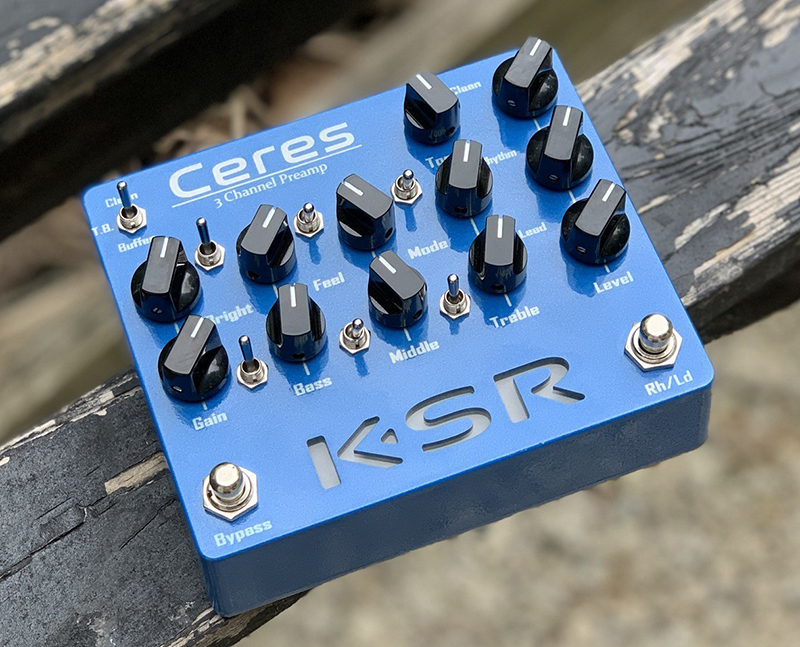 In the keyboard world, Yamaha's Montage was the big synth hit for us in 2019. Although it first came out in 2016, it was the software update version 2.5 that really made things exciting by adding the importing of all Motif-XS/XF and MOXF performances, and the new 3.0 operating system continues to update and refine this product. There were a number of new synth introductions that haven't made their way through our testing studios yet, but we're expecting to enjoy a ton of great new hardware synths and workstations in 2020.

Roland's Cloud product keeps getting better, and the recent addition of the XV-5080 makes it even more formidable. We also loved the latest version of the AIR Music Technology Instrument Expansion pack. Although it isn't the largest bundle out there, synths like Hybrid 3 and Loom, the Strike virtual drummer, and other vintage keyboards and modern sample-based instruments sound inspiring. And a special shout out goes to EastWest's Voices of Soul. We've never sung backing vocals so nicely before! Of course we never sounded like sultry female vocalist, C.C. White, either!

It would be impossible to not be wowed by the Ibanez Premium Affirma AFR5FMP bass guitar, with its stunning, retro-future vibe and minimalist stylings. The bass plays like most Ibanez basses, which is to say, "like butta," and with a combination of Bartolini and Piezo acoustic pickups, your search for clean, precise, bass tone stops here.
Drummers ready to embrace electronic drums need look no further than the Alesis Strike Pro for a totally professional, six-piece, electronic drums kit with mesh heads, great sounds, and solid hardware, for a price that's half as much as you'd spend on a decent four- or five-piece acoustic set. And if you want to merely incorporate new electronic options into an existing acoustic kit, the Alesis Strike MultiPad delivers much of the same sonic greatness in a fantastic multi-pad setup that you can bring with you to any gig or studio session.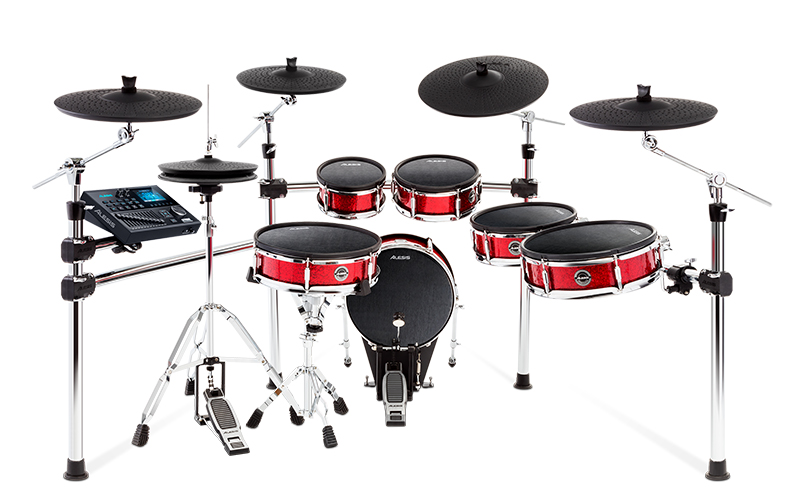 The big exciting in recording technology this past year had to be interfaces with hands-on control for mixing. Our favorite was the iCON QCon Pro G2 universal control surface, which worked splendidly with our Pro Tools and Studio One studio, while the PreSonus Faderport 2018 edition was a perfect, compact solution for popular DAWs when you just need a single fader and basic transport controls.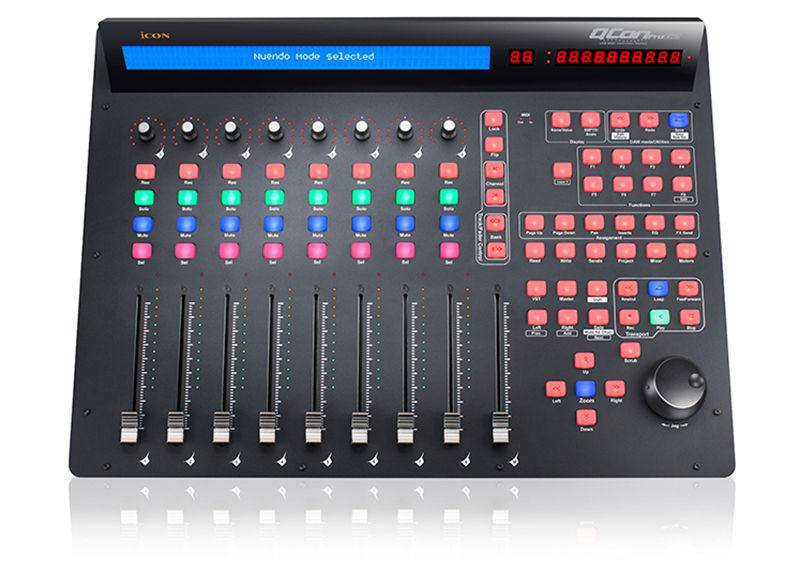 If your studio is in need of serious preamp performance, we couldn't help but to fall in love with the Manley Dual Mono Mic Pre. It's priced strictly in pro studio territory, but it's worth every penny if you're in search of uncompromising preamp purity. On the other end of the spectrum, if you want some pro studio sound but don't quite have a big studio budget, we're just wrapping up a glowing review of the Warm Audio WA-251 vacuum tube, large diaphragm, condenser microphone. Just like the fantastic Warm Audio WA-47, this mic also captures the sound of a legendary mic (in this case, a Telefunken) without requiring a small business loan.


If you like to record guitar tube amplifiers at reasonable volume levels (or even silently), we also need to give special mention to the Fryette Power Station PS2, a combination load box and power attenuator. The PS2 is all analog and tube-based, and whether used to reduce the volume of a favorite tube amp (without compromising tone) or to record silently (pair the direct out with some good impulse responses), this is a solution that had multiple editors on our team marveling at how they lived so long without it. There are other comparable products on the market that add built-in audio interfaces and lots of other features, but we love the straightforward design here. All the tone; none of the complexity. And you can even use it as a dedicated tube power amp with a modeling preamp or as part of a wet/dry/wet guitar rig. Can you say, Swiss Army Knife?

Remember: there's no greater gift for the holidays than the music gear you purchase for yourself. So, if your loved ones didn't get you what you really wanted, don't despair. Just seek out those after-holiday sales and thank yourself for the money you just saved post holiday. You can then explain to your significant other that patience is a virtue. Happy New Year!